The Frank Sontag Show // Monday-Friday 2:00 P.M. to 4:00 P.M.
Call the show at 1-888-528-2557
Weekdays 2pm-4pm
"It is my hope that together we can make a difference in our community as we proclaim His love and truth."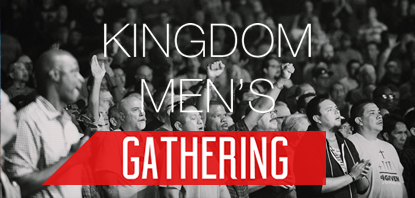 Now Available: Kingdom Men's Gathering VI DVD from at Faithful Central Bible Church. Join Frank Sontag and special guests Chris Broussard, Pastor Dudley Rutherford, Sergio de la Mora, and Tyone Flowers as we come together with a desire to be challenged, corrected, held accountable, encouraged and united while standing firm on the Gospel of Jesus.
Show Links:
---
Frank Sontag has always blazed his own trail. Growing up in an Italian-American neighborhood in Cleveland, he and his family moved to the Los Angeles area in the mid-1960s when he was nine years old.
Precocious for his age—he skipped fourth grade—he was the product of the do-your-own-thing, love-the-one-you're-with attitude of the Sixties.
He worked in supermarkets during his twenties while pursuing pleasure. A horrific motorcycle accident in 1984 should have killed him, but he survived, which set him on a quest to find out why he was still alive.
His search led him to a grab bag of spiritual philosophies, with New Age thought leading the way.
A career change into Los Angeles radio gave him the opportunity to host a Sunday night talk show called Impact on the biggest classic rock station in Los Angeles—KLOS 95.5 FM.
For twenty-one years, Frank led a region-wide discussion on spirituality that was open to all faiths and all philosophies, except for one based on a Savior who died on a cross nearly 2,000 years ago.
Little did Frank know that Jesus Christ was calling him on a different line.