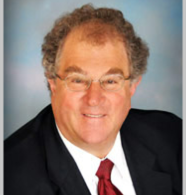 Hi, I'm Tom Cantor.
Picture yourself waiting for your friend to arrive at the airport.
Your eyes pass from person to person. Suddenly eyes meet, you smile. You found your friend. If that person was God – would you both say – "Friend?" Join me to start or deepen your personal Friendship with God.
Don't miss the Friendship with God radio program

.
Show Links:
---
Tom Cantor is also a successful Jewish businessman who came to faith in the Lord Jesus Christ in 1970. Tom Cantor is the CEO & President of Scantibodies Laboratory, Inc. one of the largest privately held bio-tech companies in the world and is represented on 5 continents and has over 700 employees.