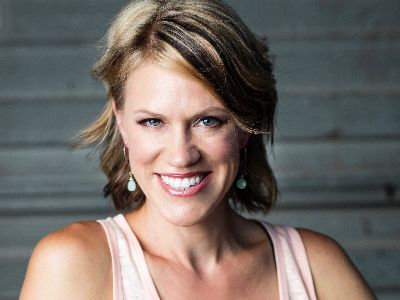 Former Hollywood actress, pop culture expert, Tina Griffin, will help you safely navigate the pop culture chaos. Discover what media is safe for your kids to consume so they develop a Biblical worldview centered on Christ and not on the Hollywood hogwash.
Connect with tina:
Show Links:
---
Former Hollywood actress, pop culture expert, Tina Griffin, left her Wisconsin dairy farm at the age of 20 and headed to Hollywood, CA. While earning a BA in Film and Television broadcasting from CSULA, she worked as an actress and talked with countless celebrities about their behind-the-scenes life styles. She realized "these secrets" must be revealed to the masses. Tina took her knowledge to the streets and has traveled globally for the past two decades delivering her eye-opening show, Hollywood Exposed. Explaining the real agenda behind the entertainment industry and it's impact on the foundational development of today's youth is her main mission in life.
Besides being in countless movies, Tina has worked on TV shows such as Jimmy Kimmel Live!, Young and the Restless, Days of Our Lives, Lizzie McGuire, Ally McBeal, Melrose Place, 90210, Drake and Josh, Malcolm in the Middle, Boston Legal, Rowell, competed in the Miss America pageant and worked at the OSCARS. She was a member of the Film Society as well as Women in Film and the Screen Actors Guild. She has opened for bands such as Colton Dixon, Third Day, Jeremy Camp, and Skillet.
As host of The Counter Culture Mom Show, Tina gives the pop culture updates of the week and features experts covering critical topics such as cutting, suicide, bullying, online chat room dangers, along with family-friendly entertainment, safe social media options, and homeschooling tips. When Tina isn't traveling and speaking, you will find her blogging, cooking, schooling her four munchkins, or having a romantic date night with her husband Luke.
Download the Counter Culture Mom App and get your free parent media guide loaded with positive entertainment options.