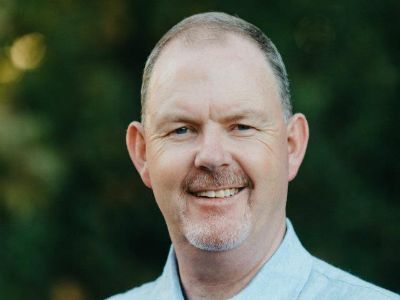 At Know The Truth, we are fully devoted to teaching God's Word with boldness, clarity and conviction using every technological means available. We believe the Bible to be true and applicable to every aspect of our lives. God speaks today through what He has spoken, and therefore it is our desire to let God speak through the Bible as it is accurately taught and properly applied. The purpose and passion of this ministry is to allow God's Word to run free so that in knowing the truth of the gospel of Jesus Christ people may be set free to enjoy God forever.
Show Links:
---
Philip De Courcy is the senior pastor of Kindred Community Church in Anaheim Hills, California, and speaker on the daily radio program, Know The Truth.
Philip was born in Belfast, Ireland, to Christian parents who instilled in him a love for the Lord, Jesus Christ. At sixteen years of age, Philip trusted Jesus Christ as his personal Savior.
Growing up in a neighborhood where civil tension was commonplace, many of Philip's friends became involved in acts of terrorism. As a result, Philip decided to serve as a part-time reserve police officer in the Royal Ulster Constabulary in North Belfast. Although some of his comrades were injured and even killed during that six-year period, Philip was unharmed. To this day, he believes God used this faith-building season to prepare him for pastoral ministry.
After receiving pastoral training, Philip spent six years shepherding the congregation of Carr Baptist Church in Lisburn, a suburb of Belfast. Then, in 1994, Philip relocated his family to The United States, serving in churches in southern California and central Ohio. In 2007 Philip began his current ministry as senior pastor at Kindred Community Church.
The daily media broadcast, Know The Truth, was launched in March 2010, on three local radio stations in southern California. The program features Philip's expository Bible teaching and is hosted by broadcast veteran, Wayne Shepherd.
He and his wife, June have three grown daughters and one son-in-law.