Pastor Gheorghe Rosca, Jr.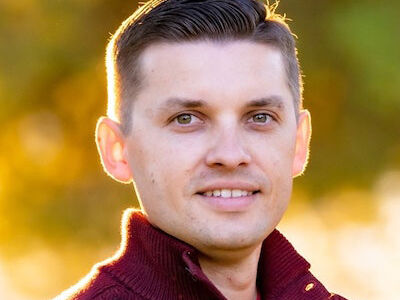 To inform about indoctrination of public-school educated children.
SHOW LINKS:

Show Links:
---
Pastor Gheorghe is the eighth of twelve children, born in Romania under the communist regime of Nicolae Ceaucescu. His family immigrated to the states legally in 1991. He grew up in Southern California and lives in Orange with his wife and four children. He pastors New Hope church in Placentia, CA. He holds a Bachelor's in Civil Engineering and an MBA with an emphasis in Project Management from California Polytechnic University. As a registered Civil Engineer in the state of California, he leads diverse teams on large transportation infrastructure projects. As a Founding Board Member, he is passionate about protecting the freedoms granted in the Constitution that are aligned with the values of the Founding Fathers for future generations.