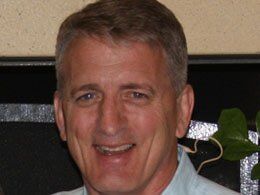 Welcome to The Seed Christian Fellowship Radio Broadcast.
The Seed is a Christ-centered, God-glorifying, Spirit-filled fellowship of believers eager to share God's love with you.
This program features messages by Pastor Dave Peters and Special Guests.
No matter where you've been, or where you're at—you are welcome at The Seed.
Our prayer is that you will experience God's grace listening to these broadcasts and when attending The Seed and that you will come to: Know God's love, Grow in Christ's grace, Go in the Holy Spirit's power and Sow SEEDS of faith in our world!
Find an archive of previous messages here.
Show Links:
---
Pastor Dave Peters is the Senior Pastor of The Seed Christian Fellowship.