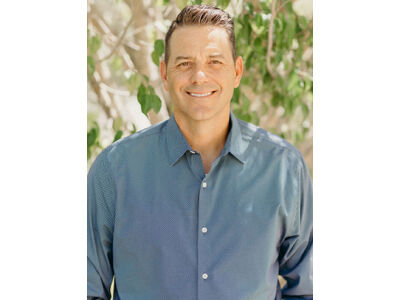 Join Dr. Jeremy McGarity of Skyline Church in East County San Diego as he uncovers the biblical truths that you can hear on Sunday but use on Monday and every day of the week. His practical teaching reaches not only those who have been in the faith for years but also those just uncovering what it means to find and follow Jesus 7 days a week. Dr. Jeremy shares practical, useful, and meaningful truths to take your relationship with Jesus to the next level. As a former pro-athlete, Dr. Jeremy is no stranger to determination. His ministry revolves around helping others to find the relationship with Jesus that he found as a young man. Under Dr. Jeremy's leadership, Skyline church is determined to be a light, helping others grow, serve, care for, and reach the lost.
Show Links:
---
Jeremy serves as the lead pastor of Skyline Church in East County, San Diego. Skyline, a multisite church, has campuses in the communities of Lakeside, Rancho San Diego, Kansas, and Tennessee.
Dr. Jeremy McGarity was born and raised in San Diego. After high school, he attended San Diego Christian College (previously Christian Heritage college). During those years, Jeremy played professional baseball with multiple teams, including the St. Louis Cardinals. During his off season, he played basketball at San Diego Christian College where he studied biblical exposition. It is there that he met his wife Janie. He continued his education earning a double Master's degree from Haggard School of Theology at Azusa Pacific University; one in Religion emphasizing in Theology and Ethics, and the other, a Master of Divinity degree. Staying true to his lifelong love of learning, Jeremy earned a Doctor of Ministry degree at Talbot Theological Seminary in 2016.
Jeremy has been in full-time ministry for over 25 years. He began as a youth pastor in South County San Diego and then moved to a young adult teaching role at High Desert Church in Victorville, CA. Jeremy's passion is taking a grassroots ministry and equipping others, evangelizing, and seeing the ministry grow to reach the lost. It was in 2007 that Jeremy began to build teams to plant a new church called Seven San Diego Church.
On February 10, 2008, that church was launched in Otay Ranch, San Diego. The church grew to become a multisite church, with additional locations in Lakeside, East County San Diego. After 8 years of setting up and tearing down the church in community centers, schools, parks, and movie theaters, Seven San Diego found its home. After adopting Living Hope Church in Lakeside in 2015, the plan for a 12 month renovation project turned into a 3 year renovation challenge. But seeing lives changed, marriages restored, addictions broken, the lost found, and the community served, was well worth the challenge.
Following where the LORD led him, Jeremy became Sr. Pastor of Skyline Church in Rancho San Diego in November 2018. Seven Church is now a campus of Skyline, and Skyline is now a campus of Seven Church. As one church in multiple locations, Jeremy's goal is to help people find and follow Jesus SEVEN days a week. Along with pastor and husband, Jeremy is also the father to three sons.