God's Wisdom - Truth For Life - September 28
Crosswalk.com

This alone I found, that God made man upright, but they have sought out many schemes.
Ionce received a letter from a young man who'd been educated at the highest level in both American and British universities. In that letter, he wrote, "I must say, all the education in the world has made me the most stupid and unenlightened man." It's hard to believe that these words came from such a scholar—but truly, he knew enough to recognize that foolishness has nothing to do with mental faculty but everything to do with moral rebellion.
Human foolishness exists because of our disobedience to God, who is the only source of true wisdom and enlightenment. Such rebellion results in alienation from God and others. And since God must punish sin, the foolishness of man leads to condemnation. We are created to be "upright," but we lean into self-sufficient, self-aggrandizing schemes. We are twisted and stunted because we live for ourselves instead of our Creator. So we can know all sorts of things and yet know nothing. Yet in our hopeless state, the wisdom of God can be made known to us in the Lord Jesus Christ (Colossians 2:2-3). This wisdom becomes ours only when we believe in Him as our God and Savior, for "the fear of the LORD is the beginning of knowledge" (Proverbs 1:7, emphasis added). God's Spirit enables us to turn from our old way of life and start on a new journey. As we turn to Him in repentance, the Lord will accept us, even in our sinfulness. And then, by His great power, He will take us and change us by His grace.
That is God's wisdom. You can't find it in any self-help book. You can't find it in mere religion or philosophy. You can't find it in the best universities. Those are dead-end streets. You can only find it in Jesus, who offers to become your wisdom and righteousness. In our foolishness, we have all run from the one who made us—yet He has pursued us, made known to us our condition, and chosen to reveal His Son to us. Take time to praise God for His infinite wisdom and amazing grace! And then consider this: Would anything need to change if you made all your decisions and set your direction in life by beginning with "the fear of the LORD" and not with the schemes of man?
As a thank-you from us for your gift, we'll send along this month's resource: How Christianity Transformed the World by Sharon James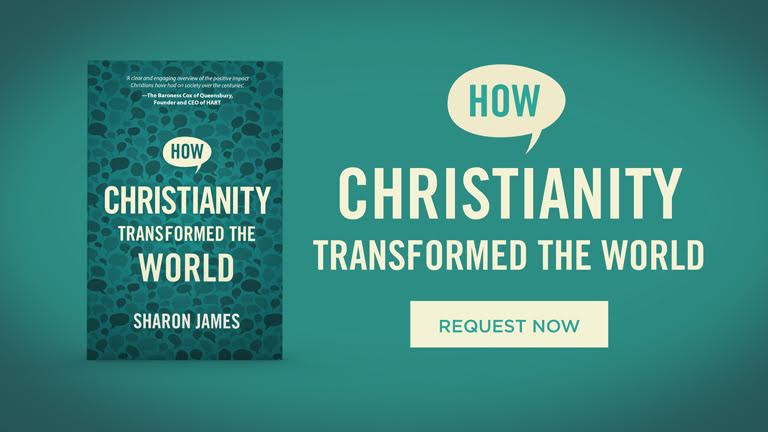 Click here to learn more about Truth For Life
Devotional material is taken from the Truth For Life daily devotional by Alistair Begg, published by The Good Book Company, thegoodbook.com. Used by Truth For Life with permission. Copyright © 2021, The Good Book Company.