Humble Faithfulness - Truth For Life - September 15
Crosswalk.com

So Haman came in, and the king said to him, "What should be done to the man whom the king delights to honor?" And Haman said to himself, "Whom would the king delight to honor more than me?" … Then the king said to Haman, "Hurry; take the robes and the horse, as you have said, and do so to Mordecai the Jew, who sits at the king's gate. Leave out nothing that you have mentioned."
Here is one of the Bible's great jaw-dropping moments.
Haman was a proud and presumptuous man, and this led him to make a huge miscalculation. His assumption, upon hearing that there was a "man whom the king delights to honor," was to assume that he must be that man. So he outlined a plan for exaltation involving royal robes, a royal horse, a crown, and public praise with no one in mind other than himself (Esther 6:8-9). We can imagine Haman's heart swelling as he heard the king say to him, "Hurry, take the robes and the horse, as you have said…" And then he heard… "And do so to Mordecai the Jew."
How that name must have struck Haman's heart when he heard it!
Haman had set out that day to hang Mordecai (Esther 6:4). And now he was being told to parade the man through the public square, announcing the king's generous reward for the one person Haman most despised. What a picture! What a performance!
By contrast, the humility and normality of Mordecai's existence is established in just a single sentence: "Then Mordecai returned to the king's gate" (Esther 6:12). Mordecai didn't blow his trumpet as Haman had done when he came from Queen Esther's first banquet (5:11-12). Though he was paraded through the town—an unsought exaltation, an unsought ride on the king's horse—he just went back and sat down where he had always sat.
There's something compelling about humble faithfulness—doing what we do, day in and day out, not in hope of praise but because it is the right thing to do. It doesn't seem like much at the time. Yet often when children and grandchildren reflect on the lives of their faithful parents and grandparents, they say things like "She always did this," "He always sat there," "This is when she always prayed," or "This is where his Bible always was."
Mordecai did what was right because it was right, not because he wanted to be recognized and exalted. Today, let it be enough that you do what is right in God's eyes, whether you're honored by those around you, as Mordecai was, or you're quickly forgotten like so many faithful believers throughout history. One day, all the scales will be reset, and honor will be given where honor is due. In the meantime, set aside any prideful endeavor for distinction, and continue in the normality of your daily routine with faithfulness and humility.
As a thank-you from us for your gift, we'll send along this month's resource: How Christianity Transformed the World by Sharon James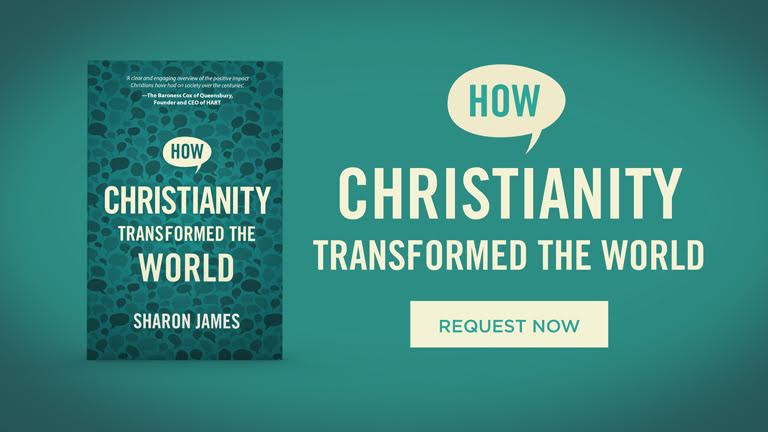 Click here to learn more about Truth For Life
Devotional material is taken from the Truth For Life daily devotional by Alistair Begg, published by The Good Book Company, thegoodbook.com. Used by Truth For Life with permission. Copyright © 2021, The Good Book Company.