Travel Tip - Top Five Ways To Save Money While Traveling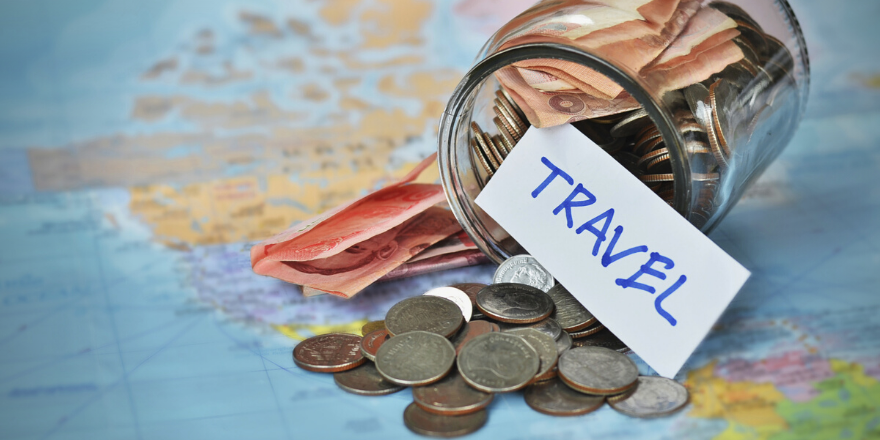 By Erik the Travel Guy
It's true what's been said, "Nothing in life is free". However, there are a few things to consider if your budget is tight but not traveling this calendar year sounds like a fate worse than death. If you have decided to not "stay local", then here are the biggest expenditures. I'm sure you could list these off yourself but allow me, won't you?
AIRFARE
Figure out and round up all of your frequent flier or reward programs information. Find out if you are eligible for airline tickets, hotel rooms, car rentals, etc. What are you saving them for? You can't line your casket with them! Also, airlines have a myriad of financial issues, so they too (believe it or not) are always offering great deals to destinations. My particular favorite is the companion ticket - a family of four can save big money if you shop around for them.
HOTEL
First off, let's take another gander at those air miles shall we? Like I said before, they can buy you a lot more than just a "free" cocktail mid flight. Sometimes, if you've horded enough of them, then they can pay for an entire vacation. I've seen it happen! Another tactic is to look into deals. Not just "deals" but package deals. A lot of reputable companies put together travel packages to save you time and money. They buy the product in bulk (just like buying ten gallons of chicken stock at Costco) and then they pass the savings on to you. Due to the slumping economy, A LOT of hoteliers are offering deep discounts. It's time to reap the rewards!
WHAT'S FREE
Every state, city, and town in America (and most in the world) have an official tourism bureau. Once you have selected a destination, call the official Convention & Visitors Bureau and ask them, "What's free?" You'd be surprised at the number of activities you and your travel mates can take part in that doesn't cost one red penny. You'll also undoubtedly get a boat load of free car rental options. Tourism Boards are silly with car rental deals. I don't know why but they've got a stockpile of them. Just ask, you shall receive.
FOOD
Every day you are traveling you need to begin with a HUGE breakfast. The kind you still feel at lunch time. The kind that makes you ask yourself, "Is this healthy?" Why? Because breakfast food is very cheap (for the most part) and it helps cut down on all the snack-food purchases throughout the day. Also, skip the booze. I love to tip 'um back just as much as the next guy but if you are trying to cut down on expenses, then cut out or limit the restaurant alcohol purchases. Buy at the store and enjoy your libations in the hotel room at the end of the day. Trust me on this. Also, if you can wake up in time to enjoy the complimentary breakfast (and LOAD UP when you do) then you'll be practically MAKING money!
Keep an eye on the souvenir purchases. For parents, I always recommend buying their children little notepads and call it their birthday wish list. While on vacation, tell the children to pick out things they would like for their birthday. This is especially helpful at theme parks. This will give you time to pick and choose the items you want to (and can afford to) get them and it will keep the kiddos busy.
Lastly, I am not suggesting you pitch a tent in the driveway and call it travel, but I do want you to understand that even if you are trying to save a couple of bucks, you can still explore new places in this world without missing a mortgage payment.
Remember, get out, see the world, and I'll see you in line at security.
​Erik the Travel Guy