K-Praise on Amazon™ Device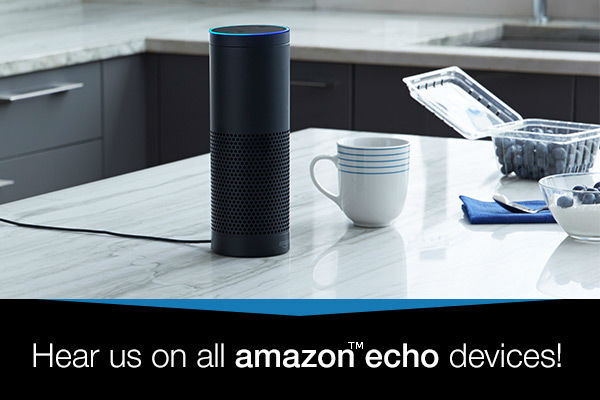 You can listen to K-Praise through your Amazon™ Echo, Echo Show, Echo Dot, and Amazon Tap devices!
To get started, simply say "Alexa, enable K Praise skill".
To listen to K Praise, simply say "Alexa, play K Praise".
OR, within your Amazon™ Alexa app, tap the menu icon in the upper left corner, then tap "Skills" in the drop-down menu. Search for "K Praise" and add it to your list of Alexa "skills."
We'll have even more listening opportunities coming soon.
Amazon™ Alexa Set Up and Help
If you've recently purchased your Amazon™ Echo, Echo Dot, or Amazon™ Tap, the best place to go for help with set up is:
Here are a couple of lists of "Things to Try" with Alexa:
Amazon™, Alexa and all related logos are trademarks of Amazon.com, Inc. or its affiliates.