CAPS Walk For Life 2020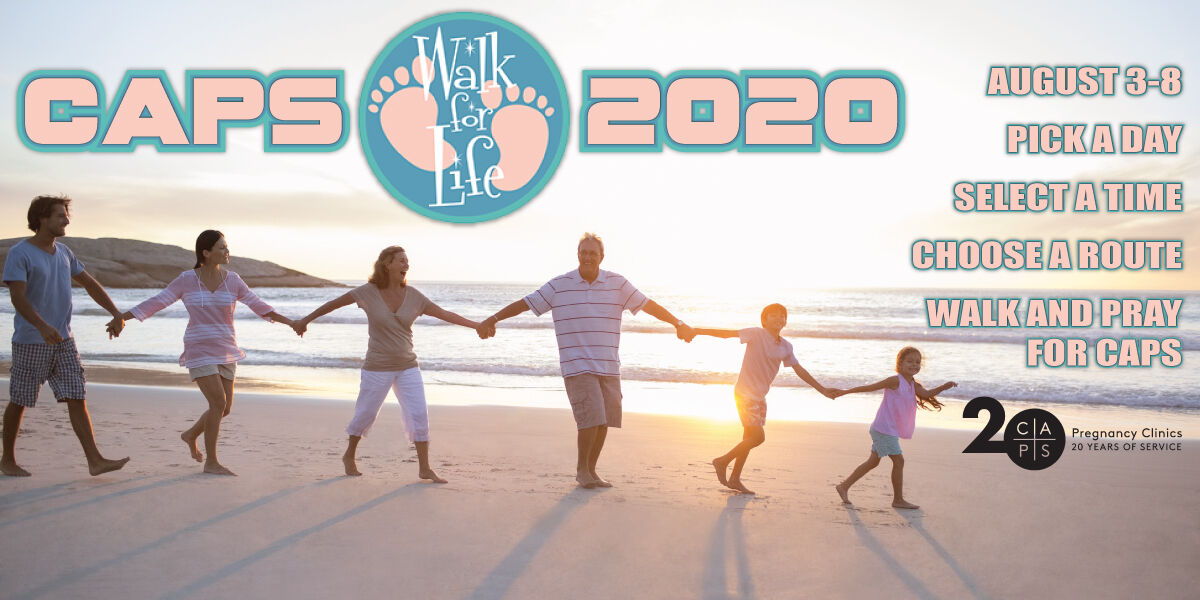 9:00 AM on Wednesday, August 5
Repeats every day at 9:00 AM, through August 8.
Mark your calendar for a day to walk and pray for CAPS Pregnancy Clinics. Registration is now open for the 2020 Walk for Life with CAPS Pregnancy Clinics, happening the week of August 3rd-8th. Through a matching grant and your help, CAPS can raise fifteen-thousand dollars for ultrasound services at the new Mesa Area clinic.
This year's Walk for Life will be a bit different, but it couldn't be easier! Just pick a day, a time and route you prefer, anytime in the week of August-third through the eighth, then walk and pray for CAPS. You can pray for those who are facing unplanned pregnancies, those who may struggle from pregnancy loss that they find help and healing from Jesus or pray for other life-affirming help.
A suggested donation of twenty-five dollars can be made during the registration process or you can donate at www.CAPSWalk.org.
Register today and tell your friends and family to join you for the Walk for Life.