Walk in Truth with Michael Lantz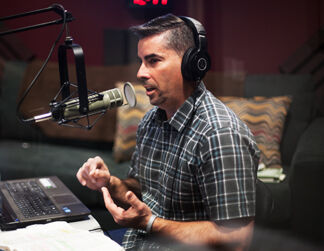 Walk in truth
Michael Lantz
Michael Lantz is the Senior Pastor of Living Truth Christian Fellowship in Corona, California. He and the other pastors of Living Truth are very excited about this new radio opportunity to help educate and inform those in the radio listening community.
More about Living Truth Christian Fellowship. Whether you are a first time visitor, or a returning guest, we want to welcome you to Living Truth Christian Fellowship. Living Truth is a non-denominational Christian church. TRUTH MATTERS is our church motto and we have a deep desire and dedication to seek out and pass along the truths of God's Word without compromise.

Email Show: Send Email
Put on the Full Armor of God! Pastor Michael Lantz shows you a revealing
look at God's Armor. Buy a copy here!