25 Creative Church Ministry Ideas during COVID-19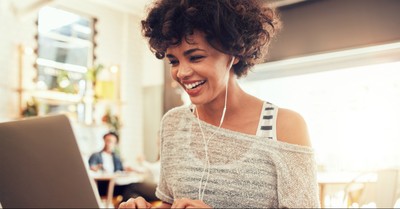 By J. Scott McElroy, Crosswalk.com
If there was ever a time that the old adage "the Church is not a building" rings true, it's now.
In most cases, no one in any congregation is even allowed into their church building because of work-at-home mandates and social distancing. It's helpful to remember that Christians before us were dispersed because of persecution, resulting in the spread of the Gospel far and wide. Perhaps our current forced dispersion will awaken the church to new ways to share God's love.
This is the church's moment to shine, and to use every means possible to share the Good News and meet needs innovatively.
The first big challenge facing most churches has been how to effectively take our services online. Many churches have little or no experience with this. The average size of the Protestant congregation in America is less than 200, and many have had little need for video recording capabilities. Churches over 500 people account for less than 10% of congregations.
But even larger churches with years of video and tech experience are wrestling with how to connect with people in more intimate and interactive ways.
So before we get to our list of creative ideas for outreach, connection with the congregation, and children's and youth ministry, here are some tips for streaming services online in our new reality:
Photo Credit: ©GettyImages/jacoblund
Start Streaming
1. Buy a Good Mic: If you are new to this, the quickest way to raise your production quality is to improve your audio. Get a lavalier mic—even an inexpensive wired one—or a directional shotgun mic and hook it to your camera (whether it's a phone, computer, etc.).
2. Come Closer: Keep camera shots closer—not wide—to create connection.
3. Focus on the Viewer: Look into the camera, not your image on the computer screen. You are addressing people at home, not in your sanctuary.
4. Use Imagery: If you don't have graphic integration capabilities, create a PowerPoint of your graphics and run that on a large TV behind you. You'll need to test for glare beforehand.
5. Go Acoustic: Try keeping the worship set acoustic as this can connect better. If you decide to do popular worship songs make sure you get the proper CCLI license for streaming.
6. Get Expert Tips: Take advantage of free technical tips from resources like 1230 Media, who offers an excellent live-streaming guide.
Imperfection is the norm in the beginning stages, and that's perfectly fine. Authenticity is more important than a slick online presentation. Still, while taking what you normally do in a service and moving it online may be an acceptable stopgap, you'll want to grow into this new medium quickly to connect with your people effectively.
In no particular order of priority, here are 25 creative ideas for church ministry during COVID-19:
Photo Credit: ©GettyImages/fizkes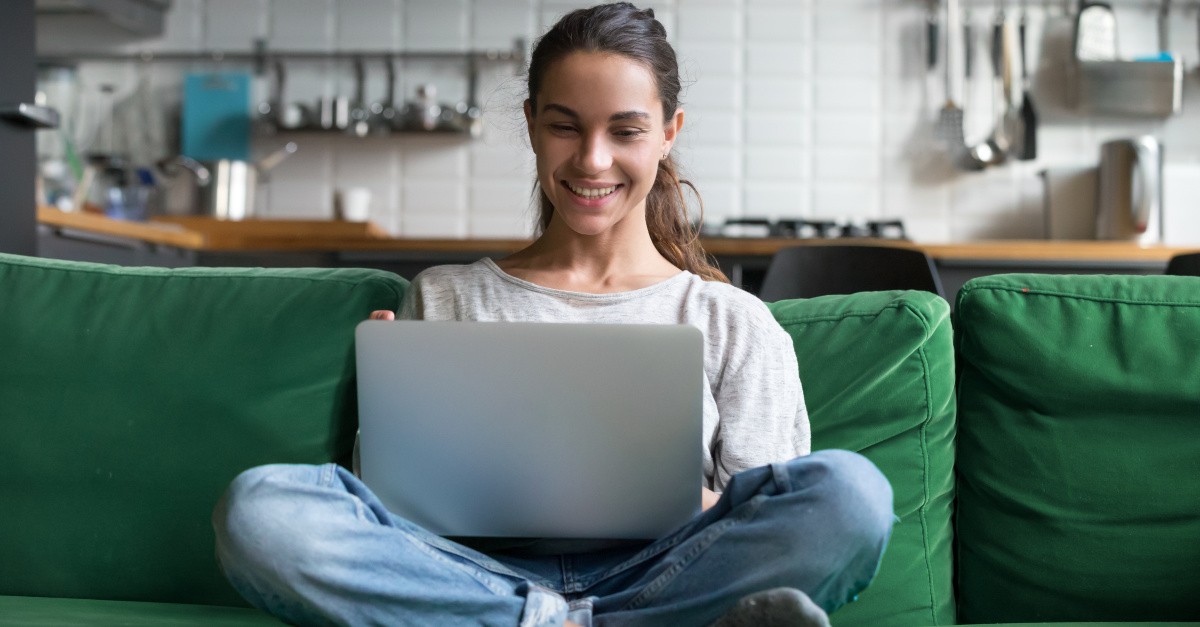 Online Services
1. Tap digitally-experienced youth. Consider inviting younger people in your congregation who are savvy and experienced with online recording and social media to make your announcements from their phones or computers. Tap into their digital creativity. Let them have fun with it. This gives them a way to contribute and freshens your presentation.
2. Give servers new jobs. Have those who normally serve on a Sunday interact with viewers online in the chat and comments sections of your live stream, greeting them and even offering prayer or connection after the service through video chats on Facebook Messenger or similar platforms.
3. Pass the peace by text. Ask your viewing congregation to text someone—even if that person isn't watching—as their greeting when it's time to pass the peace.
4. Online visual prayer. Digital can offer new ways to involve the congregation and allow them to contribute or create together. Look for opportunities to build on interactive possibilities in your ministries.
One example would be in the community prayer section of your service, if you have one, with online visual prayer.
The week before the service invite people to contribute a visual (a picture from their phone or the internet) with their prayer request. You might put the requests and images in slides (see the tips above to use PowerPoint and a TV if you don't have graphic capability) and show it while you are praying for that request.
Have someone make a simple collage of the images and show that at the end of the prayer, then transfer the collage into a printable card and send it out via email to visually remind people to pray during the week.
See a detailed explanation of an online visual prayer practice here.
5. Do online Q and A with the pastors. At the end of the online service you might do an informal Q and A with the pastors (practicing social distancing, of course). Take questions from the livestream comments or by text. Make sure you have prepared questions, too, to reduce awkward pauses, and have a person dedicated to relaying the questions.
Beyond making the Sunday or midweek services available to the congregation online, we should be looking for new ways to minister to and connect with our people.
Photo Credit: ©GettyImages/fizkes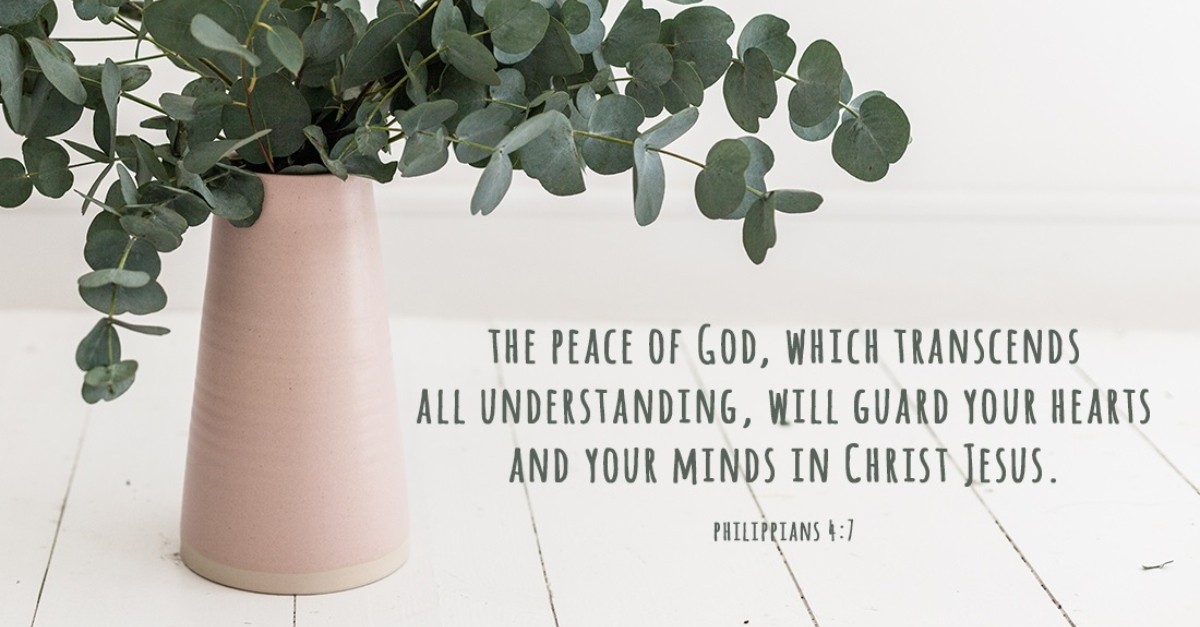 Connecting with People
6. Offer a variety of digital connection points. People have different preferred platforms they use. In addition to Sunday services, Center Church in Richmond, VA hosts a daily morning prayer time on Zoom, and provides a blog that members can contribute to and share their thoughts and prayers. They host midweek bible studies on Zoom and encourage people to send videos of themselves talking about how they are encountering God during the pandemic, which the church will post on social media.
7. Get bodies involved. As we face not only physical separation but possible physical dormancy because of quarantine, look for ways to invite people to connect with God and worship with their bodies. One powerful way to do this is thorough Intercession with Movement, praying and interceding using the body. See the complete details of an Intercession with Movement practice here.
8. Host online dinner parties. Elevate Church in Liberty Co., OH hosts online dinner parties twice a week on Zoom. They designate a "host" and people rsvp to the event. Fellowshipping in this way can be surprisingly enjoyable. You might email a recipe and have everyone make the same dish, or freeform it.
9. Post-church fellowship. Church worship consultant Jason Moore suggests inviting people to gather on Zoom or Google hangouts after the online service to fellowship and catch up like they normally would after a live church gathering.
10. Online prayer ministry. Prayer ministry can work surprisingly well over digital means and it is exciting to sense God's presence between people many miles away. If your church normally offers prayer ministry after the service, you might do this digitally at the same time you normally would but ask people to sign up via email or an app like SignUp Genius (depending on your congregations tech comfort level).
They might choose a time slot and list their preferred means of connection such as Facebook Messenger, Zoom, Facetime, etc. Or just on the phone. Then have your ministry people connect with them. One unique form of prayer ministry, Personal Prayer Art, can be very effective online. Learn more about online personal prayer art ministry here.
11. Drive-in church. If you are in a state that doesn't have a standing "stay at home" order, or one that makes an exception for churches, this is a fun (though labor intensive) idea. Many churches are considering it as a solution for making Easter Sunday more connected. Some of the things you'll need are an inexpensive FM Transmitter, clear rules for attendees, and an elevated stage. See a detailed explanation of how to do Drive-In church here.
12. Personalized art cards. The arts are wonderful at ministering encouragement in anxious times. Invite artists and crafters to create simple personalized art cards for the sick, front line health workers, or anyone in need of encouragement. Even people without artistic ability can create something beautiful by following the steps provided by Saddleback Visual Arts. Or you can send a variety of Crosscards digitally.
13. Live art studio. Search "Bob" on YouTube and you'll see amiable painter Bob Ross at the top of the list. Many people in your congregation will respond to the chance to connect and create together. Invite an artist in your congregation to host an open time of creating on Zoom or Facebook live. You could experiment with more structure by having the artist come up with a specific art project that people can make at home, then lead them in making it together. The artist might include some soft music to create atmosphere. See how VineArts Studio in Boise recently did this.
Photo Credit: ©Crosscards.com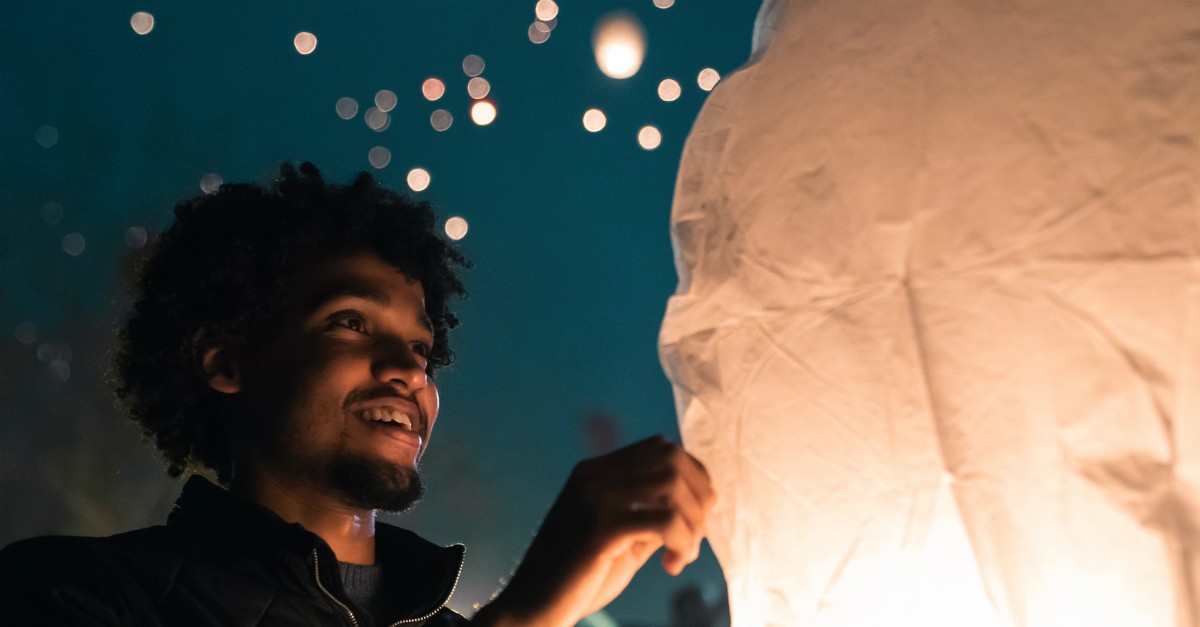 Being a Light in the Community
14. Pop-up sacred space. In times like this, there is a need for people, even unbelievers, to process and pray in a dedicated sacred space. Most church buildings are closed to the public, but your church can take sacred space to the people in the form of a pop-up or temporary space outdoors.
This could be as simple as a canopy gazebo with a table, seating, devotional materials, and creative meditation points in a "park, on a riverbank, a parking lot, a front yard, or anywhere else people are permitted to go," as author Mark Pierson suggests.
Learn more about creating a pop-up sacred space here.
15. Drive-thru church. If your community is allowing non-essential travel, you might set this up on the church property, but even in a quarantine situation, people can travel to the grocery store. If your state is under a "stay at home" order you might bring a small church experience to the grocery store parking lot or sidewalk.
Check with your local store manager, and if you can get permission to set up a station that observes social distancing but allows people to drive up and get prayer, a quick devotional, or even—with proper precautions—communion from sealed packets.
See details on how drive-thru church could work here.
16. Deliver encouraging messages to mailboxes. This far into the current crisis I haven't yet received any encouraging notes or invitations from local churches, except my own, in my mailbox. This means the people in my neighborhood who do not attend church likely haven't had a local congregation reach out to them.
If possible, consider sending volunteers to deliver a comforting note or postcard to mailboxes in your neighborhood. You might also include a bar of soap (handwashing is the most effective defense) or another small useful item. Have your delivery people use sterile gloves, and you might even note that on your message.
17. Neighborhood Caroling. Musicology expert Daniel Abraham says, "The concept of carol(ing) in its origins has actually nothing to do with Christmas," but was a way of wishing neighbors well in all seasons.
Most states allow walking outside in the neighborhood under the "stay at home rules," so you might invite families in your congregation to visit their neighbors' yards and sing to them using well-known worship songs, or even mainstream songs about love.
Your worship leader could make some suggestions, provide music and lyrics, and possibly hold a rehearsal over Zoom. This kind of act is way to provide a shot of instant joy to singers and listeners alike. Of course, you'll want to limit this to just two or three songs. Songs that might work include, "Amazing Grace," "All Creatures of Our God and King," "Waymaker," or even an African American Spiritual.
Mainstream songs might include "What the World Needs Now is Love" by Burt Bacharach, "Shower the people you love" by James Taylor, or "Don't worry, be happy" Bobby McFerrin.
18. Family flash mobs. This is somewhat similar to family caroling, but will appeal more to the younger crowd. A "flash mob" is an event where people suddenly break into synchronized movement and song, to create sort of an instant musical.
Again, most states allow walking outside in the neighborhood under the "stay at home rules," so if you stay close to home this could be a great way to minister hope and joy to the neighborhood. You might do this in your neighbor's front yard, like caroling.
You are going for a surprise effect with a flash mob, so you might have your family participants start their performance with a somber acapella song, then suddenly pull out a boom box and break into something very catchy with corresponding synchronized moves.
You might try a song like "Get Down" by Audio Adrenaline or something humorous (especially for the times) like "U Can't Touch This" by MC Hammer. Working out the timing and moves will give your family something fun and challenging to do, thrill the neighbors, and give you an opportunity to share God's love with them in a unique way.
Photo Credit: ©GettyImages/Nadasaki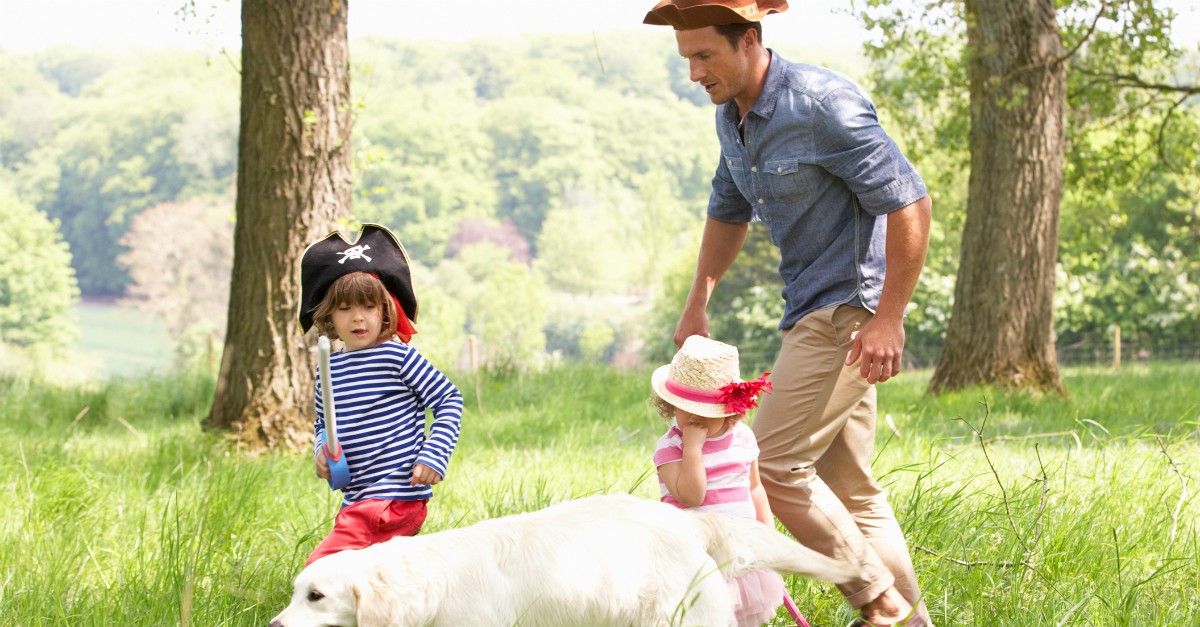 Children's Ministry
19. Obstacle course. Thrill the kids in your children's and/or youth ministry by challenging them to construct an obstacle course and compete against each other on Zoom. You'll first construct a test obstacle course from common objects. When you're satisfied that it works, take good measurements between each obstacle.
Take photos of how the course is arranged and the supplies needed. Put this information together to make clear instructions for recreating it, set a date and time for the challenge and announce it to the kids and their parents.
The younger ones will need to work with their parents to construct it. This has the potential to occupy the kids for quite a while and will get the parents involved. The day of the challenge, make sure everyone can get on Zoom (or a similar platform) and have the parents video their child as they race. You might have someone do play-by-play on Zoom and give out prizes.
Record the whole thing so it can be played back.
20. Scavenger hunt. Create a scavenger or treasure hunt for your children or youth, incorporating a Bible story. Enlist parents to gather the items from the story and hide them (ex: smooth stones from David and Goliath).
You might create images of some items, email them to parents, and have parents print and hide those. Try gathering the kids and parents on Zoom at a specific time to kick off the hunt, then set a time for everyone to rejoin an hour or so after they've completed. Incorporate a devotional and reactions from the kids.
21. Pet fashion show. What child hasn't tried to dress up their pet? If they don't have a pet, they might use a doll, stuffed animal, or willing sibling. This one requires adult supervision so no pets are harmed in the making, but the results can have the kids in stitches. You might use Zoom again as your platform, let the children take turns describing their looks and have a witty adult or teen play the announcer/commentator. Make sure to record this so it can be replayed for the family.
22. Surprise your youth. Surprise each member of your youth ministry personally each week using the platform of choice during the quarantine. You might create a shipwreck or "Castaway" narrative and send out zany videos using a free app like Marco Polo, a sort of video voicemail for your phone that allows you to add voice and graphic effects.
Photo Credit: ©GettyImages/monkeybusinessimages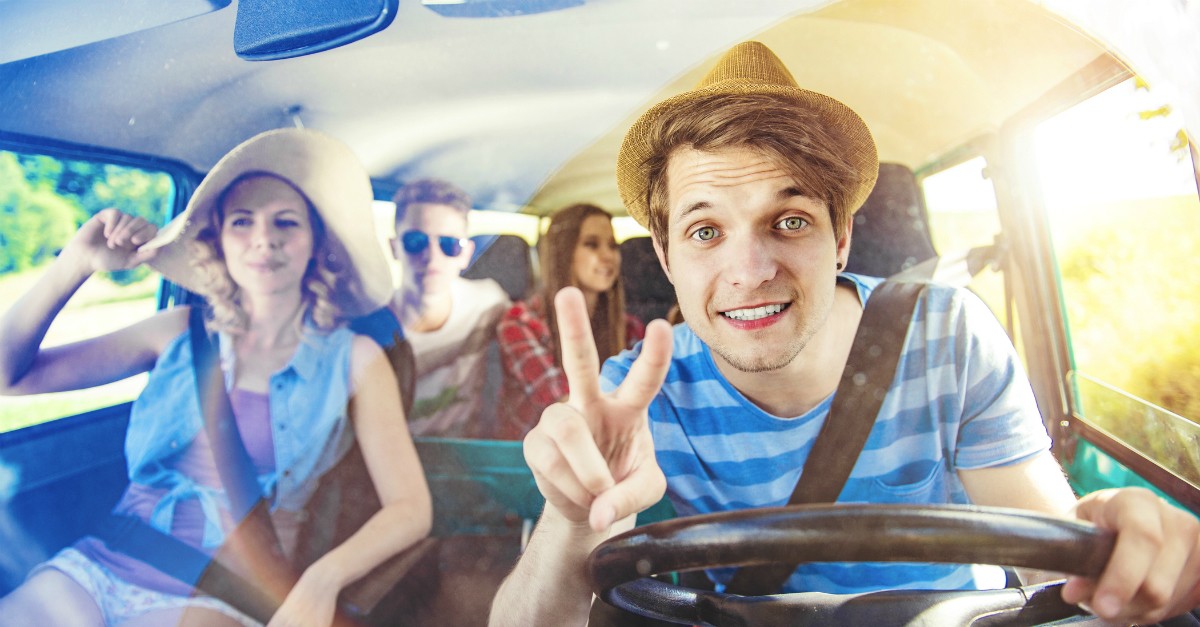 Youth Ministry
23. Virtual flash mob. (See #18 for a definition of a flash mob.) Invite your youth to create uplifting flash mobs on Zoom, record them and send them out via a Dropbox link. They might start by acting like they are having a regular Zoom conversation, then one of them could break into a song while the others look on in confusion. Then more join in and add movement until the whole group is performing.
They'll need to spend time working out the elements, possibly with the help of a Youth Pastor. They might create some of these for specific people—like someone who desperately needs encouragement—singing their name. Again, recording the Zoom meeting is key. This can eat up a lot of time and keep youth busy.
24. Caravan flash mob. If you live in a state that is not under a "stay at home" order or that allows you to be out if social distancing is observed, a caravan flash mob might be a fun possibility. You would invite drivers to gather somewhere—observing social distancing and/or staying in their vehicles—and then follow each other on a predetermined route to drive past homes of church members, hospitals, apartment complexes, etc. in a caravan. Your drivers might honk, play music, or wave signs with encouraging messages as they drive past.
You'll want to stress safety, observe noise ordinances, and limit your caravan groups to less than 10 cars or so, and go in the daytime. A sudden appearance of honking vehicles with smiling, waving young people slowly driving through your apartment complex will tend to lift one's spirits in these isolated times.
But only if your community allows it.
25. Physical spiritual warfare. Teens have lots of energy that needs to be channeled and they need to know that they matter. You might address both needs by organizing a regular time of intercession via Zoom where they act out spiritual warfare with movement. Your youth pastor might invite them to gather, then talk to them about the historic times we are in and how God is inviting them into a heroic role of interceding for others and resisting the enemy. He might lead them through motions of putting on spiritual armor, then lead them in interceding for anything that comes up. After each prayer of faith, they might make a physical movement (a karate kick, an air punch, the breaking of a stick, etc.) that expresses faith and signifies God's action in the spiritual realm.
Other ideas include hosting a virtual graduation banquet for your graduating seniors, inviting people to prayer walk their neighborhoods together while praying and connecting on Facebook Messenger or Zoom, and inviting people to record and share short video testimonies during the week to be played during the service.
The church as we knew it may never be the same after this crisis. We could be on the brink of a new renaissance of creativity and connection as we accept the challenge to innovate and learn to utilize the tools available to us.
May God increasingly bless you with creativity and grace as you explore new ways of interacting with your congregation and sharing his love with your community.
Photo Credit: ©GettyImages/Halfpoint