6 Tips for Grandparents Raising Grandchildren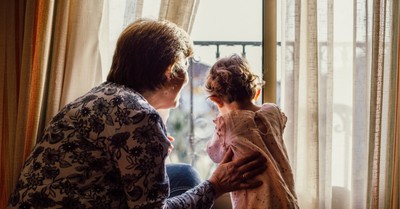 By Cheryl Gilbert, Crosswalk.com
Raising kids is an incredible blessing that is also exceedingly difficult. You pour your heart and soul - not to mention blood, sweat, and tears - into guiding tiny humans into adulthood. It's both joyful and exhausting. It's a job that you work yourself out of, knowing there is a finite amount of time that your children will be in your care. Except (cue record scratch sound effect) you find yourself in a growing club: grandparents raising their grandchildren.
Grandfamilies, custodial grandparents, kinship families - you have a whole lexicon unto yourselves. While you are a rapidly growing community of people (according to an AARP study, 11% of grandparents live in the same household as a grandchild, and of those, 5% are the primary caregivers1), many of you feel isolated and ill-equipped. Added to the "normal" rigors of child-rearing is the potential disconnect created by the generation gap and the difficult emotions both you and your grandchildren may be wrestling with regarding your circumstances. Needless to say, you have a lot on your plate.
My maternal grandmother raised me, and now that I'm a parent, I have a whole new level of respect for what she experienced and the sacrifices she made. As a child, I knew nothing about her struggles as a widow on a fixed income, much less the grief she felt seeing her daughter succumb to addiction. She didn't have a roadmap for getting me medical care, school enrollment, or other services for which she had no legal standing, much less how to help me cope with the abandonment and depression I experienced. Given her limited resources, she did an amazing job. I'm glad that she lived into my adulthood (by which time I had come to deeply appreciate her) so that I could thank her for rescuing me from a dangerous situation with an ill-fated trajectory.
There are more resources available for custodial grandparents today than during my childhood. For example, AARP offers a "Getting Started Guide" for grandfamilies that includes everything from support groups to housing information to advice on school and daycare. Generations United maintains a grandfamilies resource page in addition to their National Center on Grandfamilies, which focuses on both programs and policies to help families like yours. Likewise, Grandfamilies.org provides free online legal resources and a searchable database of applicable laws. These are just a few among many; both national and local organizations are dedicated to providing assistance to and raising awareness of kinship care.
Hopefully, these resources can provide tangible help and some peace of mind in knowing there is a network of people and organizations who care about the tremendous role you've assumed. In the meantime, here are six practical tips for you during your second round of raising children.
[1] David, Patty, and Brittne Nelson-Kakulla, Ph.D. 2018 Grandparents Today National Survey: General Population Report. Washington, DC: AARP Research, April 2019. https://doi.org/10.26419/res.00289.001

Photo credit: ©Pexels/Juan Pablo Serrano Arenas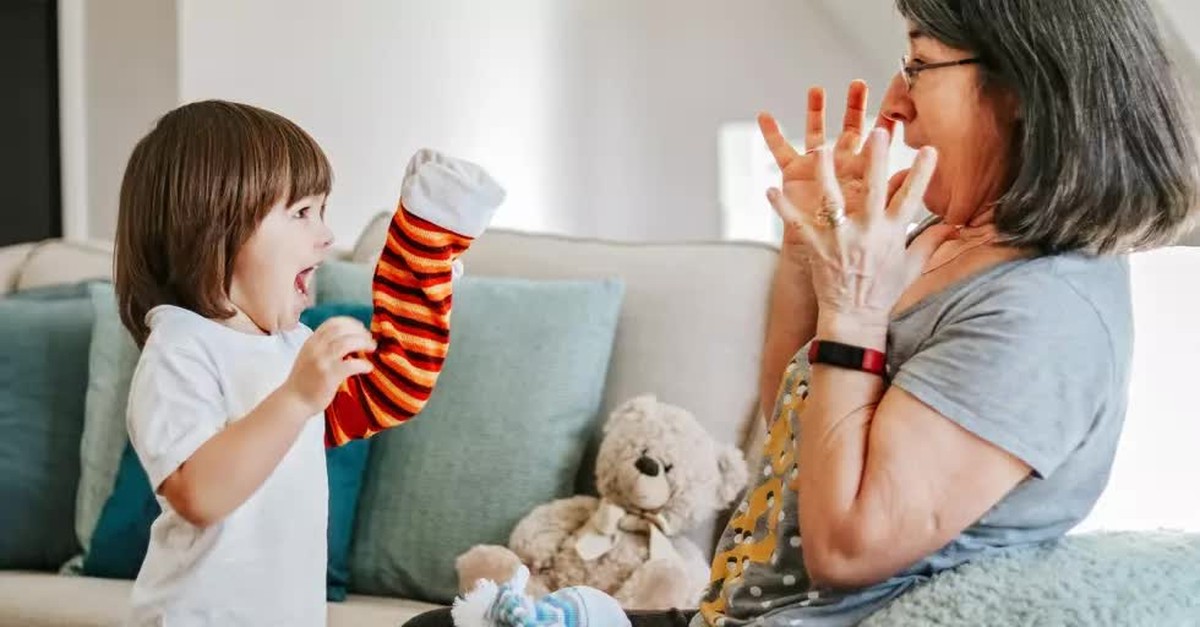 1. Take an Interest in Their Interests
This child, regardless of age, needs to be shown that they matter, that they are loveable, that they have value. So get to know your grandchild. This may seem like a no-brainer, but really invest time into learning about them as a uniquely created image-bearer of God. One of the best pieces of parenting advice I ever received applies to grandparenting as well: if you want them to talk to you about the big stuff, listen when they talk about the little stuff because to them, it's all big stuff. Your four-year-old grandson may talk incessantly about his Hot Wheels collection and all the ways the blue truck is better than the black one. It can become mind-numbing, and you may find yourself tuning out. But if you want that little boy to confide in you when his buddies start vaping and ask you for advice when he has his first crush, now is your chance to establish that what matters to him matters to you. So, learn about those Hot Wheels; ask questions about them, and help him line them up according to color, size, or type. Engaging in your grandchild's interests will often lead organically to conversations about other things. While playing with the blue pickup truck, you may learn that your grandson saw a blue car the other day, and it made him miss his dad. Of course, connecting this way gets more complex as kids get older. If your grandson is 16, engaging his world will be more challenging. Toy cars have given way to real cars, and he wants to spend his time with friends instead of with you. You can still show an interest in his interests, though. Find a local car show and offer to take him and his buddies. This is a great opportunity to engage in his interests and get to know his friends, which is an excellent segue to the next tip.
Photo credit: ©GettyImages/Tetiana Soares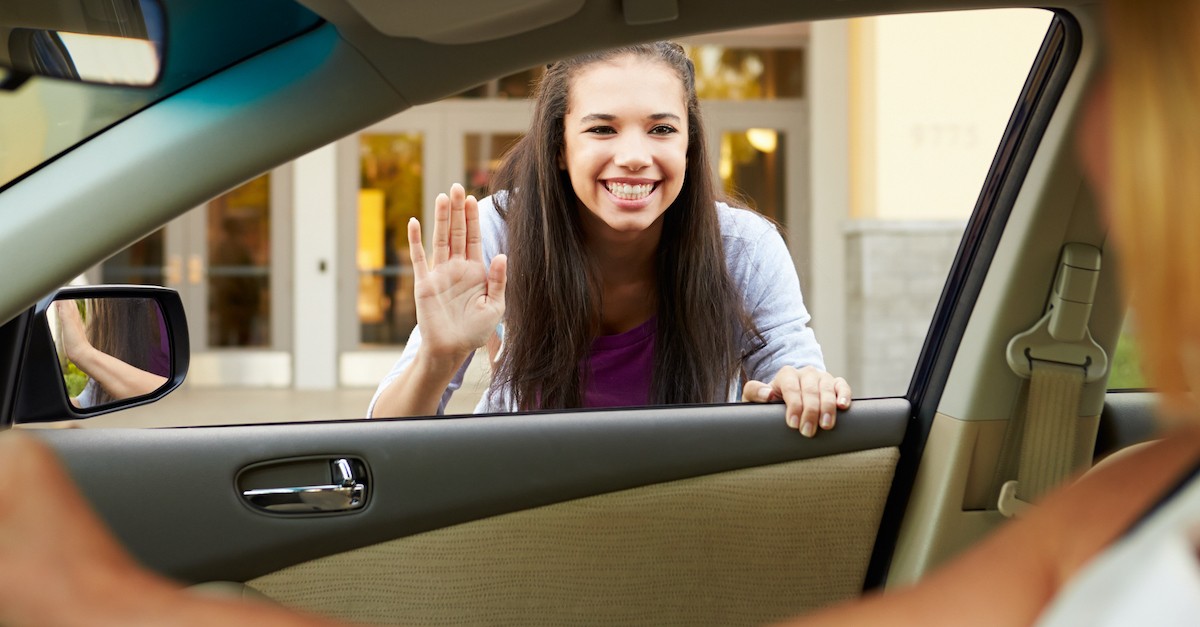 2. Get to Know Their Friends and Their Families
Again, this is more difficult with older grandchildren than with younger ones, but it's never too late, and it's worth the effort. If you're able, offer to host playdates or pizza nights. It doesn't matter if your home is small or you haven't vacuumed: literally opening your door translates to metaphorically opening it as well. Be the home where kids want to hang out. Pro tip: always have good snacks! If you're raising younger children, invite your granddaughter's bestie and her mom over for afternoon tea. If she's already a teen, invite her group over for pizza and a movie. Getting to know your grandchild's friends will foster conversation between the two of you since you'll have a point of reference when Camila and Harper become frenemies and your granddaughter is distraught over being caught in the middle (another opportunity to show interest in her life). Getting to know her friends' families can help you build community and help keep her safe; if she wants to spend the night at Charlotte's house, it's important to know the family she'll be spending time with. And a few years down the road, when she and Charlotte don't show up by curfew, you'll be glad you have an established relationship with Charlotte's mom!
3. Remember They Are Not Their Parents
A 2016 report in the journal Family and Community Health found that "the major causes (i.e., stressors) leading to custodial grandparenting are dysfunctional adult children as parents.4" If your grandchildren are in your care because of their parents' addictions or neglect, or other trauma, it's important to remember two things. First, it's not your fault. You didn't make some grievous error in parenting that you now need to "fix" by raising your grandchild differently. If your daughter made the wrong friends in middle school that set her on a trajectory toward becoming an addict, preventing your granddaughter from having a social life isn't the answer. My grandma did many things right in raising me, but there were some decisions she made based on her fear that I would get into the same kinds of trouble my mom did. Raising your grandchild isn't a redo; it's a clean slate with a unique child, and neither of you has anything to prove.
[4] Choi, M., Sprang, G., & Eslinger, J. G. (2016). Grandparents Raising Grandchildren: A Synthetic Review and Theoretical Model for Interventions. Family and Community Health, 39(2), 120–128. https://www.jstor.org/stable/48515472
Photo credit: ©Getty Images/monkeybusinessimages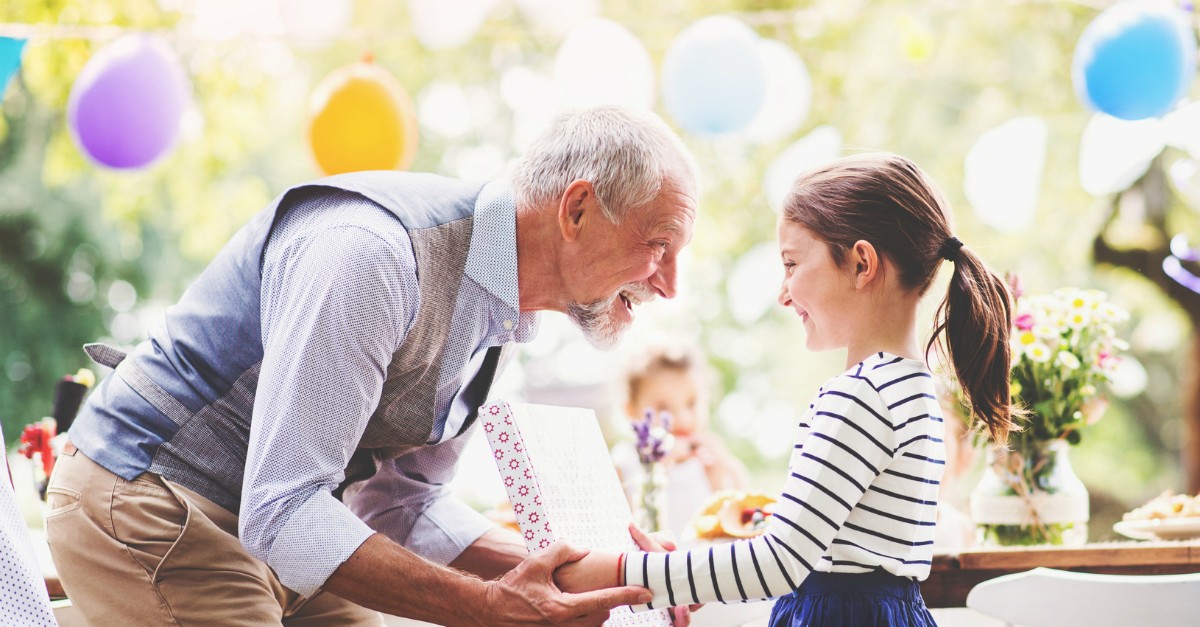 4. Remember You Are Not Their Parents
While you are the acting parental figure in your grandchild's life, you aren't mom or dad. No matter how great you are at loving her well and providing for his needs, it remains significant that their parents are absent. Regardless of whether this absence was caused by dysfunction or death or something else entirely, a missing parent leaves a hole that no one else can fill. So be a mentor they can trust, a safe place where they can land, a loving adult who remains present and invested. They need your guidance, encouragement, and support; you can "parent" your grandchild while still acknowledging that you're not the parent they're meant to have.
5. Talk
Communication is key in any relationship. It may be even more important in this one because of the generation gap and the baggage each of you brings along. Regardless of the reason you're raising grandchildren, there will be complicated emotions present. You are both grieving the loss of a significant person, not to mention the loss of the life you expected to have. Some families make the mistake of trying to ignore the elephant in the room; you avoid talking about his parents for fear of causing additional pain. Here's the thing: he is thinking about his parents, and the pain is inevitable. Find age-appropriate ways to be real about the situation and how you're both feeling, the good and the bad. When addressing negative feelings, one caveat: don't speak ill of your child to your grandchild. You can be authentic about your feelings and circumstances while still modeling empathy, compassion, and love.
Photo credit: ©GettyImages/Halfpoint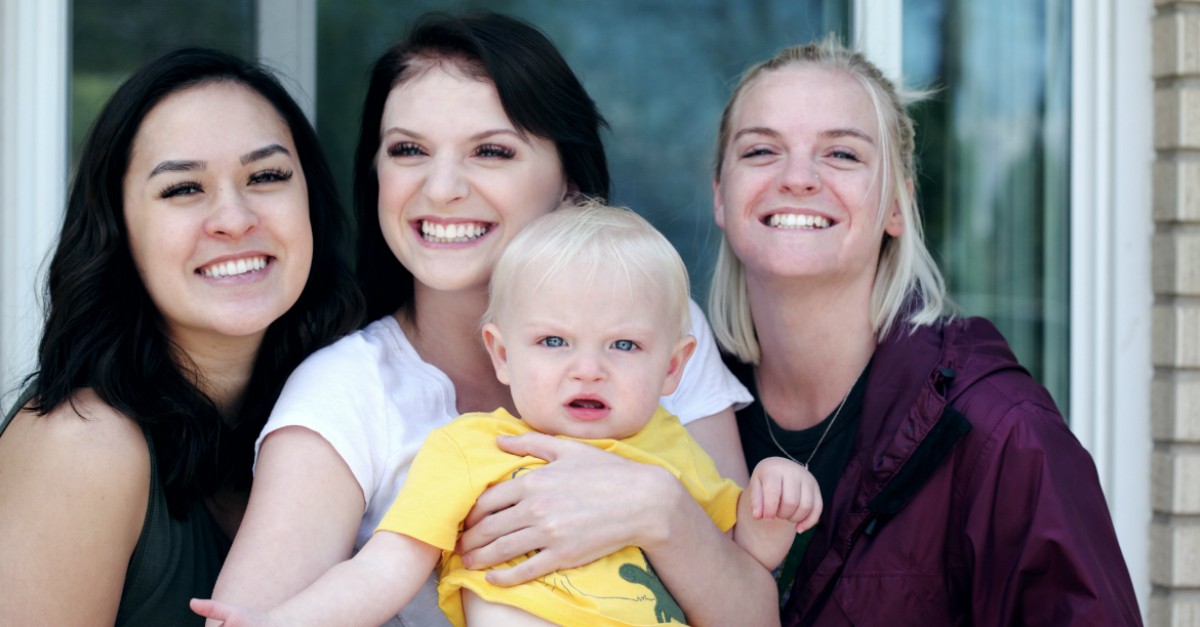 6. Invite Help
You know the adage, "It takes a village." This is probably even more true for you as a custodial grandparent than when you raised your own child. Ask other respected adults to come alongside you and get involved in this child's life. Your pastor and youth leader are great people to start with, but you can think outside the box too. Is there a neighbor whose values align with yours who would be a willing mentor? Is there an aunt or uncle who is a great influence and could spend some additional time with your grandson or granddaughter? It's important for kids, especially teens, to have adults of good character in their lives. Even as you foster open lines of communication, there will be things your grandchild just won't talk to you about; it's essential to bring people you trust into your grandchild's life, so you know they'll receive wise counsel. Also, don't hesitate to seek professional help - for your grandchild, yourself, or together. Again, there will be complicated emotions in these complex circumstances, and it can be a valuable asset to speak with a trained therapist. It's likely your church can point you in the direction of a Christian counselor to help you navigate this broken road.
So there you have it; everything you need to know and do to raise your grandchildren with ease. If only that were the case! Unfortunately, there are no easy answers and no magic wand to make it pleasant, simple, and smooth. There will be bumps along the way, and that's okay; just remember you're in this together. You're navigating a unique set of circumstances with each other, and while it's unfortunate that you have to do so, it's also an opportunity to bond in a special way. I treasure memories of my grandmother and am so grateful for all that she did.
Photo credit: ©Unsplash/Sharon Mccutcheon