First Steps to Homeschooling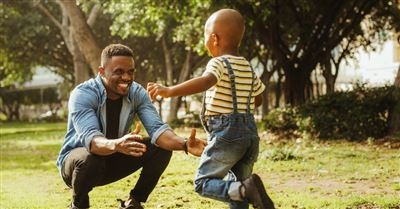 By John Holt & Patrick Farenga , Crosswalk.com
Broadly speaking, there are three steps you need to take in order to start homeschooling:

1. Know Your State's Laws and Regulations.

To find out what the laws or regulations are in your state contact someone who is currently homeschooling in your area. Local homeschooling groups are usually the best source of precise information about how to fulfill the requirements of the law in your area (see appendix D). Many state groups have information packets for new homeschoolers that include information about laws and regulations. See the listings for support groups in the appendix to find one in your area.

You can find the actual wording of your state's law under "compulsory education" or "school attendance" in a courthouse or law library, or you can write to your State Department of Education for a copy of the current regulations. In general, some states require you to submit an education plan to your local district, some require you to file simple documents with the your respecive state's department of education, and some allow you to register your home as a private school. Remember, you do not have to be a certified teacher to homeschool in any state.

In addition to being the best source of current information about laws and regulations, homeschooling support groups can help you meet a lot of people at once and can tell you about local activities. Support groups often have newsletters and meetings and sometimes organize field trips, sports teams, writing clubs, book discussion groups-whatever appeals to the families involved

2. Develop Your Curriculum.

I need to emphasize that you don't need a packaged curriculum in order to homeschool successfully. You can write your own curriculum based on your family's philosophy of education and change or adapt it as needed throughout the year and not run afoul with educational authorities. Many private schools have vastly different curricula from public schools. For instance, in schools using the educational philosophy of Rudolf Steiner, usually called Waldorf schools, children aren't taught to read until they've lost their eyeteeth, which is often later than when they would be taught in public school.

Many alternative schools, such as the Albany Free School in New York State or the Sudbury Valley School in Massachusetts use no set curricula at all-you can, too. Think of the resources available in your community: libraries, museums, historical sites, courthouses, specialty shops, nature centers. Think of adults you know who can share a skill, answer a question, allow your children to observe or help them at work. Think of real-life activities: writing letters, handling money, measuring, observing the stars, talking to older people. These are some of the ways that homeschoolers learn writing, math, science, and history. Talking with other homeschoolers will give you further ideas.

Some families like to have an idea of what is expected of kids in school at various ages. You can ask a local schoolteacher, principal, or school board member for a copy of the curriculum outline for the grade your child would be in; some are happy to share this information, some are not. If you can get a copy of your school's curriculum, use it as a guide but don't make yourself follow it rigidly; one of the biggest advantages of homeschooling is that you don't have to operate exactly as school does or make your child follow the same timetable. Another useful document is the Typical Course of Study, K-12 free pamphlet (see Appendix A, subsection Homeschooling).

For a more detailed, and unschooling-oriented curriculum guide, try Nancy Plent's Living Is Learning Curriculum Guides, available from FUN Books (see Appendix E, subsection Books, Games, Learning Materials). You can also use the What Every First Grader Needs to Know series edited by E. D. Hirsch to see what he thinks a "culturally literate" person needs to know at each grade level. Or ask your local Waldorf, Christian Independent, Montessori, Catholic, or other private school for their curriculum outlines to see what they think a "well-rounded individual" should know.

Some families prefer to start out using a packaged curriculum, and you can investigate which one best fits your family's need; I provide some suggestions in appendix B at the end of this book. You can also find ads for and reviews of curricula in many homeschooling magazines and examine and purchase them at homeschooling conferences. Generally, a correspondence school's assignments can be completed in a few hours a day, leaving time for other activities.

There is no need to spend lots of money on curricula, books, educational toys and videos, etc. You really need to spend no more than you would ordinarily spend on a child's interests and activities. Homeschoolers often use the library and other free or low-cost community resources. They share or barter materials and skills with one another or with other people in the community. Some families are able to barter for outside lessons and to volunteer in exchange for admission to arts events or museums. Older homeschoolers find that volunteering is a good way to learn from adults outside the family, and it is often less expensive than taking a class or buying equipment.

3. Enjoy Your Family.

Don't let your family get lost in your efforts to school your children. It's easy to replace teachers, but not parents. Some parents burn out from homeschooling by trying to be demanding, "professional" teachers for some parts of the day, then sympathetic parents for other parts, and the stress of switching between these two roles becomes too burdensome. Be a loving parent to your children all the time. Teaching and helping our children learn is an inherent part of parenting that we seem to forget we do once we send children to school. We don't need to-though, perhaps, there are situations where one would want to-imitate classroom teacher behavior and techniques in homeschooling.

If you want to take a break and walk through the woods because it is a gorgeous day, you can; the curriculum can wait. Perhaps something you discover in the woods will become a piece of your studies; perhaps it will just be a nice walk. If your child wants to finish an exciting book she is reading instead of doing lessons one day, you can permit that. The lessons can be caught up with later. Homeschooling lets us set our own goals and our own schedules. Don't let curricula and schooling become the tail that wags the dog in your home; enjoy your time together as a family.

Also, try not to compare yourselves too much with other homeschooling families; each is different. Some families, particularly in rural areas, have a slower pace of life and fewer opportunities for museum trips, specialized classes, and so on. They are able to take advantage of their land, homes, and nature in ways urban homeschoolers cannot. Further, some urban homeschoolers may prefer a slower pace of life than their colleagues who lead very active lives; being a homeschooler does not mean you must be plugged into every activity you can find.
John Holt (1923-1985) is the author of How Children Learn and How Children Fail, which together have sold over one and a half million copies. Pat Farenga, writer and president of Holt Associates, lectures all over the country and is the father of three home-schooled daughters.

From the book Teach Your Own: The John Holt Book of Home Schooling by John Holt & Pat Farenga. Copyright (c) 2003. Reprinted by arrangement with Perseus Publishing. All rights reserved.