Does the Bible Say God Will Give You the Desires of Your Heart?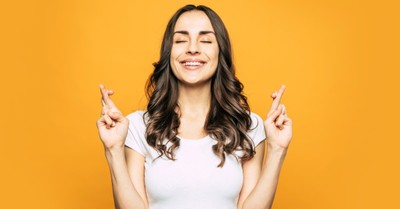 By Lisa Loraine Baker, Crosswalk.com
Ask ten people what they desire above all else, and you will probably receive ten different answers. As Christians, how should we handle that question? Does the Bible say God will give you the desires of your heart?
Where Does the Bible Say "God Will Give You the Desires of Your Heart"?
The Psalms look at a wellspring of emotions—everything from outright joy to deep depression. But through each one, whether the psalmist addresses humanity or God, his focus always turns to God and His perfect character. Always. Plus, many psalms read like proverbs. And so it is with Psalm 37:4, which says, "Delight yourself in the Lord, and He will give you the desires of your heart."
Who Wrote the Verse "God Will Give You the Desires of Your Heart"?
Psalm 34, a wisdom poem, was penned by King David. He addressed humanity, whose long-standing question remains, "Why do the wicked prosper and go unpunished? And why do godly people unsuccessfully strive throughout life?"
David leads us through his thoughts toward the surety of God's justice. Because he knows God's character, he tells his readers not to fret or be anxious about evildoers. "They will soon fade like grass" (Psalm 37:2).
We are also told to "trust in the Lord, and do good, and to feed on His faithfulness" (v. 3). The NKJV adds "also" when the verse says to delight in the Lord: "Delight yourself also in the Lord…." The use of "also" refers back to the directions given in verses 1-3:
- Don't fret because of evildoers.
- Don't envy the "workers of iniquity."
- "Trust in the Lord, and do good."
- "dwell in the land, and feed on His faithfulness."
What Are the Desires of Our Hearts?
The desires of our hearts are those things that drive us—our passions—those actions and states of being we love the most. And from where do our passions come? As believers, they come from our Creator. He tells us, though, what the two things are we are to love above all else. Jesus said, "You shall love the Lord your God with all your heart and with all your soul and with all your mind. This is the great and first commandment. And a second is like it: You shall love your neighbor as yourself" (Matthew 22:37-39). Here we have the motivating factors for our passions and everything we do. We must love God first and then love our neighbors.
When God created Adam, his desire was perfect. He and Eve were made in God's image—in His likeness—and God gave them dominion over creation. He told Adam to "be fruitful and multiply; fill the earth and subdue it…" (Genesis 1:26-28).
We all know what happened. The serpent deceived Eve—and Adam, "who was with her," sinned too. (Genesis 3) They attempted to live above God's law. One of the consequences of their sin was a woman's "desire will be for her husband and he shall rule you" (Genesis 3:16). At first glance, it seems a good thing for a woman to desire her husband. But Jason DeRouchie describes how the phrase "your desire for" really means "against your husband will be your desire…."
The Fall corrupted Eve's desire (and, therefore, our desire). Adam sinned by disobeying the Lord; as the federal head of humanity, his sin has fallen on us. Thank God we as believers are covered by Jesus' atonement (Romans 3:25). His righteousness is now imputed to us (Romans 5:17).
Obedience is of paramount importance regarding our desires. We obeyed God when we surrendered to Jesus as Lord of our lives. Any righteousness in us is because of and is Jesus—because the Holy Spirit now indwells each of us who call Jesus Lord.
Outside of Jesus, however, the desires of our hearts may be seen (among other places) in the list from Galatians 5 (the whole chapter provides us with a wonderful treatise on how we are to live our lives). We are called "fleshly" or "worldly" when we act out of control. These fleshly characteristics include sexual immorality, impurity, debauchery, idolatry, witchcraft, hatred, discord, jealousy, rage, selfish ambition, dissensions, factions, envy, drunkenness, orgies, etc.
Paul adds in Galatians 5:21, "I warn you, as I did before, that those who live like this will not inherit the kingdom of God."
Even as Christians, we are prone to some of these actions daily. The desire for money? The desire for power? It's our flesh acting up! That is why Jesus told each person to "deny himself and take up his cross daily and follow Me" (Luke 9:23). Thank God for His sanctifying work in us. By His grace, we get better.
Does Psalm 34 Mean God Will Give Us Anything We Want?
Imagine a two-year-old child getting everything he wants. Candy for supper (in fact, every meal). Touching the hot pan on the stove. Going outside with no restraints. That child will be sick, burned, and probably get run over by a car (or, as a wise woman said to her two-year-old, "squished like a bug").
If we as adults could attain everything we desire apart from Christ, we'd be sin-sick, die apart from the Lord, and burn in hell. Jesus told us, "For what does it profit a man to gain the whole world and lose our souls?" (Mark 8:36). There is no comparison between life in Christ and death apart from Him (Genesis 3:4, Revelation 20:11-15). Sounds dire, doesn't it? It surely is.
God will give some over to their sinful desires (Romans 1:18-32). However, this is not giving us everything we want: it's giving the disobedient the just consequences of their actions.
Praise God that He doesn't give us anything we want. To look at this passage as anything but a directive to seek the Lord's desires by delighting in Him is a lie.
How Does God Change the Desires Of Our Hearts?
When we belong to Christ, we surrender our imperfect, human will to His eternal, perfect will. The task is not easy. We want our way most of the time. The Bible says, "None is righteous. No, not one" (Romans 3:10). This is true until we get to heaven.
For now, however, we enjoy sanctification, which is God's process for taking us from one degree of glory to another (2 Corinthians 3:18). At times, God disciplines us to keep us on track—abiding in Christ. (Deuteronomy 8:5; Hebrews 12:6) This combination gives us the fuel to stoke our walk with the Lord. As we become more and more like Jesus and because we want to please the Lord, we will (and this is the key) desire what the Lord desires.
We are new creations in Christ (2 Corinthians 5:17). God has given us everything we need to live a godly life (2 Peter 1:3). After all, who would want to return to a life of bondage to sin when (as Galatians 5:1 reminds us) we now have freedom in Christ? All we desire should be good, for He is good, and we gain righteous desires.
And this is not of ourselves, for we are saved by grace and not by works (Ephesians 2:5), although we proclaim our faith by our works (James 2:14-26). Remember, God is the initiator. Left to ourselves, we'd be separated from Him for eternity, for He cannot look upon sin (Habakkuk 1:13). Praise God for Jesus, for when God looks upon believers, He sees Jesus.
How on earth do we desire what the Lord desires?
The verse tells us to "Delight in the Lord." Knowing God and His Word makes us love Him and delight in Him. We learn about His perfect character and the communicable attributes (such as love, goodness, and kindness) He shares with His church. We also seek to please Him for His glory. As His, we have His guiding Holy Spirit within us, and He gives us an understanding of the meaning of Scripture (1 Corinthians 2:13).
Consider these passages:
- Colossians 1:29 tells us it is God's power working in us, not our own.
- 1 John 1:9 promises we will sin, but when we do, God will forgive us and cleanse us from all unrighteousness if we confess.
- 1 John 2:6 says to abide in Christ.
- Galatians 2:20 is very affirming. We have been crucified with Christ, and He now lives in us.
- Romans 12:1-2 states we are to present ourselves as living sacrifices.
- 1 Corinthians 11:1 expresses we are to imitate Paul just as he imitated Christ.
- Romans 8:29 assures us God has chosen us to be like Jesus.
Scripture is filled with examples for us, both good and bad. The Spirit guides us as we discern the difference, for it's all for our benefit and God's glory (2 Timothy 3:16-17).
Photo Credit: Getty Images/Povozniuk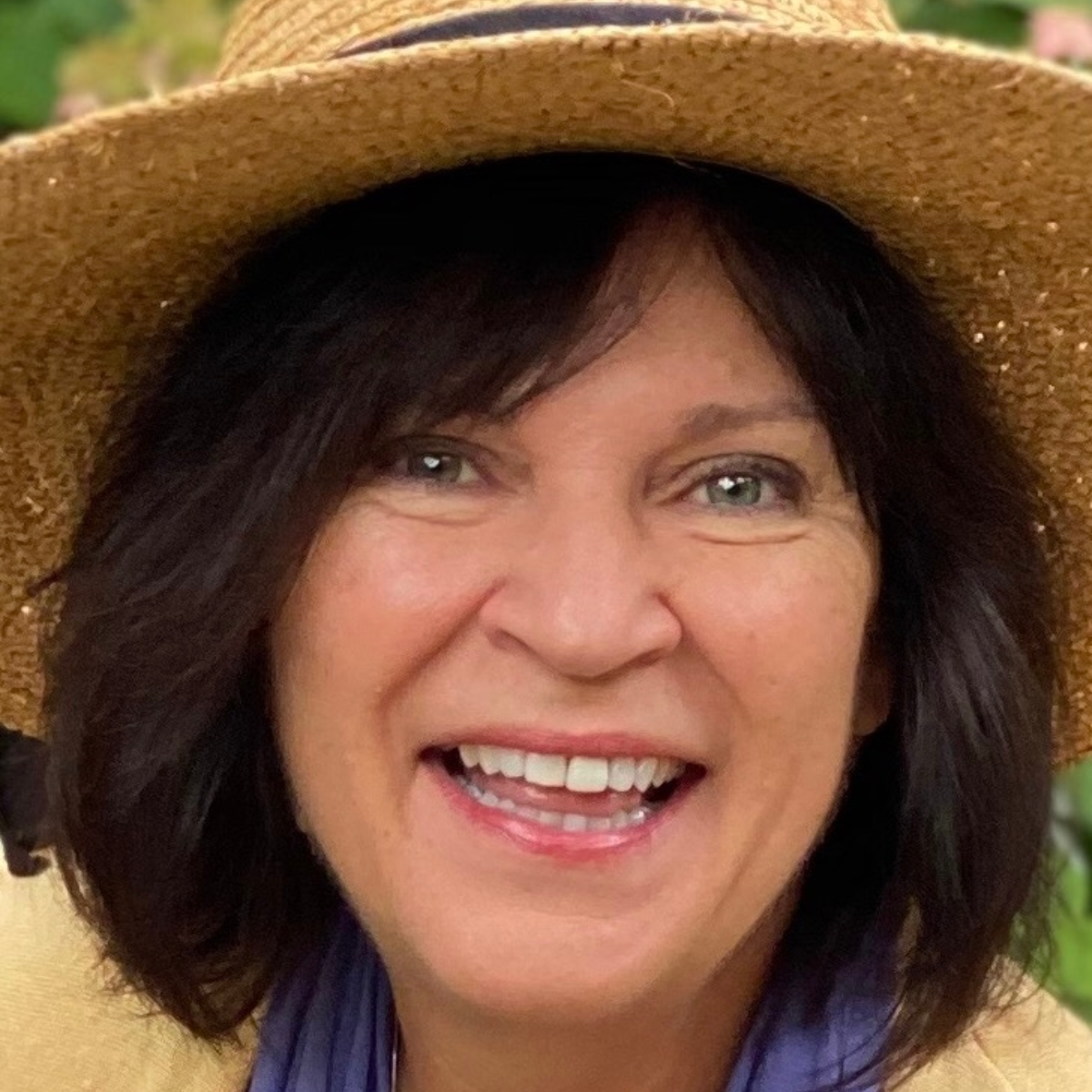 Lisa Loraine Baker is the multiple award-winning author of Someplace to be Somebody. She writes fiction and nonfiction. In addition to writing for the Salem Web Network, Lisa serves as a Word Weavers' mentor and is part of a critique group. She also is a member of BRRC. Lisa and her husband, Stephen, a pastor, live in a small Ohio village with their crazy cat, Lewis.
---
This article is part of our larger resource library of popular Bible verse phrases and quotes. We want to provide easy-to-read articles that answer your questions about the meaning, origin, and history of specific verses within Scripture's context. We hope that these will help you better understand the meaning and purpose of God's Word in your life today.
Listen to our Daily Bible Verse Podcast Now!
The views and opinions expressed in this podcast are those of the speakers and do not necessarily reflect the views or positions of Salem Web Network and Salem Media Group.