5 Signs Your Child Needs Professional Help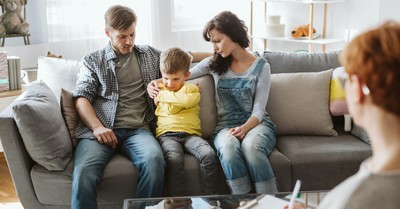 By Joanna Teigen, Crosswalk.com
My husband and I dreamed of the joys of parenthood long before we married. We imagined a playful, carefree childhood for each of our kids. No matter the threats to their faith and innocence, surely we would keep them sheltered from harm.
Our hopes and dreams for our kids denied the pain of growing up in a broken world.
We didn't know that all around us, "as many as one in six U.S. children between the ages of 6 and 17 has a treatable mental health disorder such as depression, anxiety problems or attention deficit/hyperactivity disorder (ADHD)."
While we have raised our five children with as much love and security as possible, we couldn't predict the challenges they've faced. They suffered broken hearts and broken bones.
Bullying and rejection brought painful loneliness. Trauma and loss created grief with no comfort. Cross-country moves disrupted their sense of home.
Academic struggles damaged their confidence and self-esteem. Genetics and health issues fed the fires of anxiety and depression. Just as life brings tough times for us as moms and dads, it's difficult for our kids as well.
We respond to our children's hurts with loving care. We meet their sadness and fear with hugs and reassurance. As their greatest cheerleaders, we rally around them with every kind of support.
Yet despite our efforts to help and encourage, sometimes our sons and daughters seemed stuck. The wounds didn't heal. The smiles didn't return.
Energy and motivation faded to memory. We realized our kids needed more than we could give to be happy and healthy. By reaching out for professional help, we discovered the powerful support available to our children.
How can parents know if their kids need professional help? When is it time to connect with a doctor, therapist, or counselor? Here are 5 signs your child may need support for their mental health:
1. Their Emotions Are Mismatched with Their Circumstances
The greatly-anticipated birthday gift your child just had to have is unwrapped with barely a smile. A small setback like a lost library book or a dead battery creates an explosion of anger. A postponed playdate brings inconsolable tears, while a significant loss is met with, "Whatever." Your son drags his feet when he's running late, or your daughter panics even with all the time in the world to get ready.
Emotions run too high or fall flat, out of sync with your child's situation.
If you notice a consistent pattern of under- or over-reacting, take notice. A mountain of unseen stress may be damaging your child's ability to cope.
Inner hurts or depressive thoughts may be stealing the celebration of life's joys. A professional can help to look under the surface and identify the reasons for the mismatch of emotions.
2. They Significantly Alter Physical Habits or Other Changes
Has your athlete become a couch potato? Is your healthy eater suddenly binging on fast food and ice cream bars? Is your child obsessed with exercise and their phone's calorie-counting app?
Perhaps personal hygiene has gone by the wayside. You might see an uptick in nervous behaviors like hair tugging, picking at the skin or nails, constant vocalizing, or fidgeting and tapping.
Or, your son or daughter is struggling to fall asleep at night and stay energized throughout the day. You notice a strong aversion to certain food textures, sounds, or tags and clothing. For our daughter, school attendance was suffering because of frequent headaches and stomach pains. Abrupt changes in eating, sleeping, or appearance can be a clue your child needs help.
A specialist can recognize if your child has a serious struggle that's affecting their physical habits and health. An eating disorder, for example, is a significant medical issue that needs special care.
Addiction and self-harm require targeted therapies to heal and overcome. A professional can give your child tools to cope with stress, poor self-esteem, or sensory and attention issues. With help, kids can grow strong in body and spirit.
Photo Credit: ©GettyImages/MachineHeadz
3. They Become Defiant
As a family, you're on the same team. Your house is a safe space where each of you can feel accepted, loved, and important. Yet all of a sudden, your child treats you like the enemy.
The smallest request is met with resistance. You're exhausted by your child's complaining and arguing. Every little word of correction is taken as a personal attack on their personality or character
You used to enjoy conversation and quality time, but now your son or daughter is freezing you out. Brothers or sisters feel bullied and bruised, and sibling rivalry is at an all-time high. What happened to your agreeable child and peaceful home?
If you feel like you're in constant conflict with your child, consider reaching out for help. A professional can help sort out the root of the anger and negativity coming at you each day.
You can learn more effective ways to communicate and understand one another. An expert can help you calm the storm and draw closer again.
4. They Become Afraid of Everything
As adults, we're often jealous of kids' confidence. They plunge into the deep end of the pool. They never met a roller-coaster they didn't like. That thick chapter book or advanced chemistry class is no match for their tenacity.
When new neighbors move in, they're the first to cross the street and say hello. Kids are curious and eager to explore, experiment, and test their limits.
We're concerned and confused when our bold, brave child is suddenly afraid of their own shadow. They want the lights left on to ward off monsters under the bed. Party invitations are shoved in the trash with no RSVP.
Your extrovert has become a homebody—anxious, quiet, and sticking close to you every minute. "What-if's" dominate your conversation as your son or daughter worries and frets. During one of our kids' struggles, she made it clear her favorite summer camp was a no-go. Instead of enjoying a fun and fascinating world, your fearful child is letting life pass her by.
A professional can help you discern if your child's fear is a temporary event, a reaction to trauma, or a mental health disorder. Our son gained a fresh dose of peace and courage when his therapist helped him put a name to his fears.
He learned how to recognize the unique stress triggers that made him want to freeze, fight, or run away. An expert can teach your child how to cut anxiety down to size.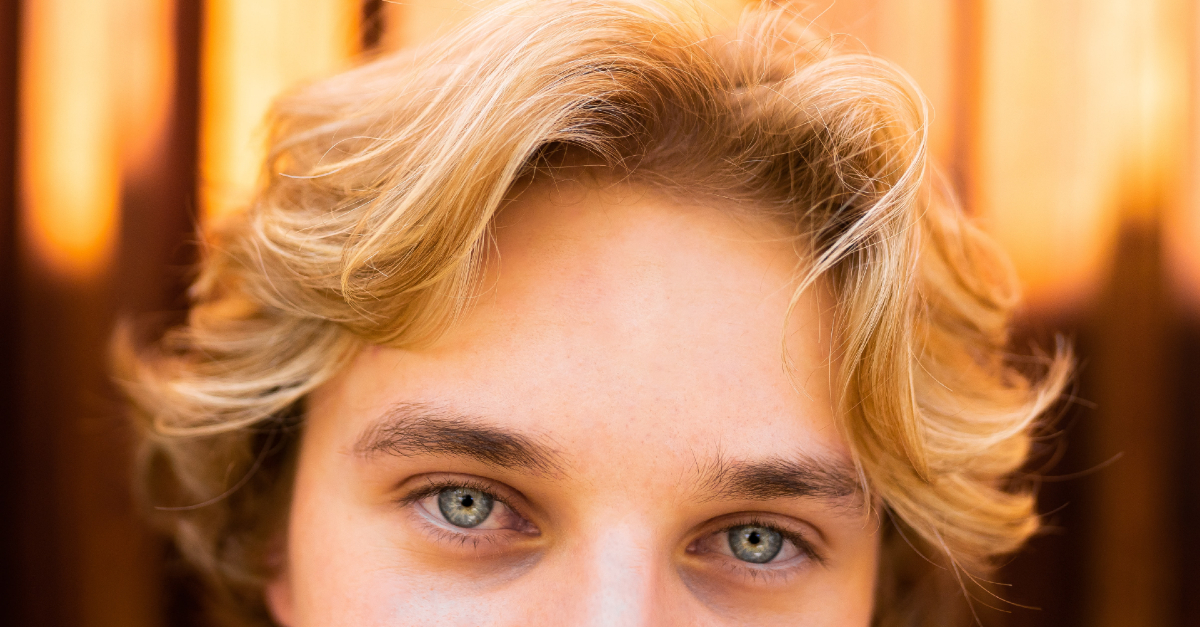 Photo Credit: ©Unsplash/Jakari Ward
5. They Would Rather Quit Than Fail
Healthy, happy kids have an open heart and a huge imagination. They're fiercely loyal to their friends and crave relationship. Looking ahead, they dream big about all they want to see and experience as they grow. Kids are competitive—even with themselves—as they tackle new ideas and discover their talents.
They feel proud of each small step of independence, whether it's pouring their own juice or depositing their first paycheck in the bank. As moms and dads, it's rewarding to watch them spread their wings and fly.
Yet we feel grieved when our motivated student's grades take a dive. We wonder why our promising musician leaves the instrument case in the corner to gather dust.
A dedicated athlete may make excuses to miss practice, or quit the team altogether. Instead of reading, drawing, and building, your creative kiddo might sit passively in front of screens all night.
It's concerning to see a child slide into isolation as he or she pulls away from friends and every kind of social activity. When goals, friendships, and commitment come to a halt, it's a clue our child is not okay.
If it seems like your son or daughter is ready to quit the activities and friendships that mean the most, you can seek an outside perspective. With help, your child can gain insight into why they feel stuck or stalled on their journey. They can regain a sense of purpose and excitement for life.
Our children are growing in a complex world with challenges and pressures on all sides. While it's humbling to face our limits as parents, we were never meant to raise our kids in our own strength.
We trust in a loving God who hears every prayer for our sons' and daughters' hearts. In the battle for their minds and emotions, he tells us, "Surely you need guidance to wage war, and victory is won through many advisers." (Proverbs 24:6) When we hesitate to reach out for help for our kids, he reminds us that "the wise listen to advice." (Proverbs 12:15)
If you feel concern for your child, take it to prayer. God will keep his promise to give you the wisdom you're asking for—generously and without finding fault. (James 1:5) He offers compassion and mercy. Healing and strength. Patience and endurance.
He is ready to guide you to the encouragement, support, and professional help your family needs today.
Photo credit: ©GettyImages/KatarzynaBialasiewicz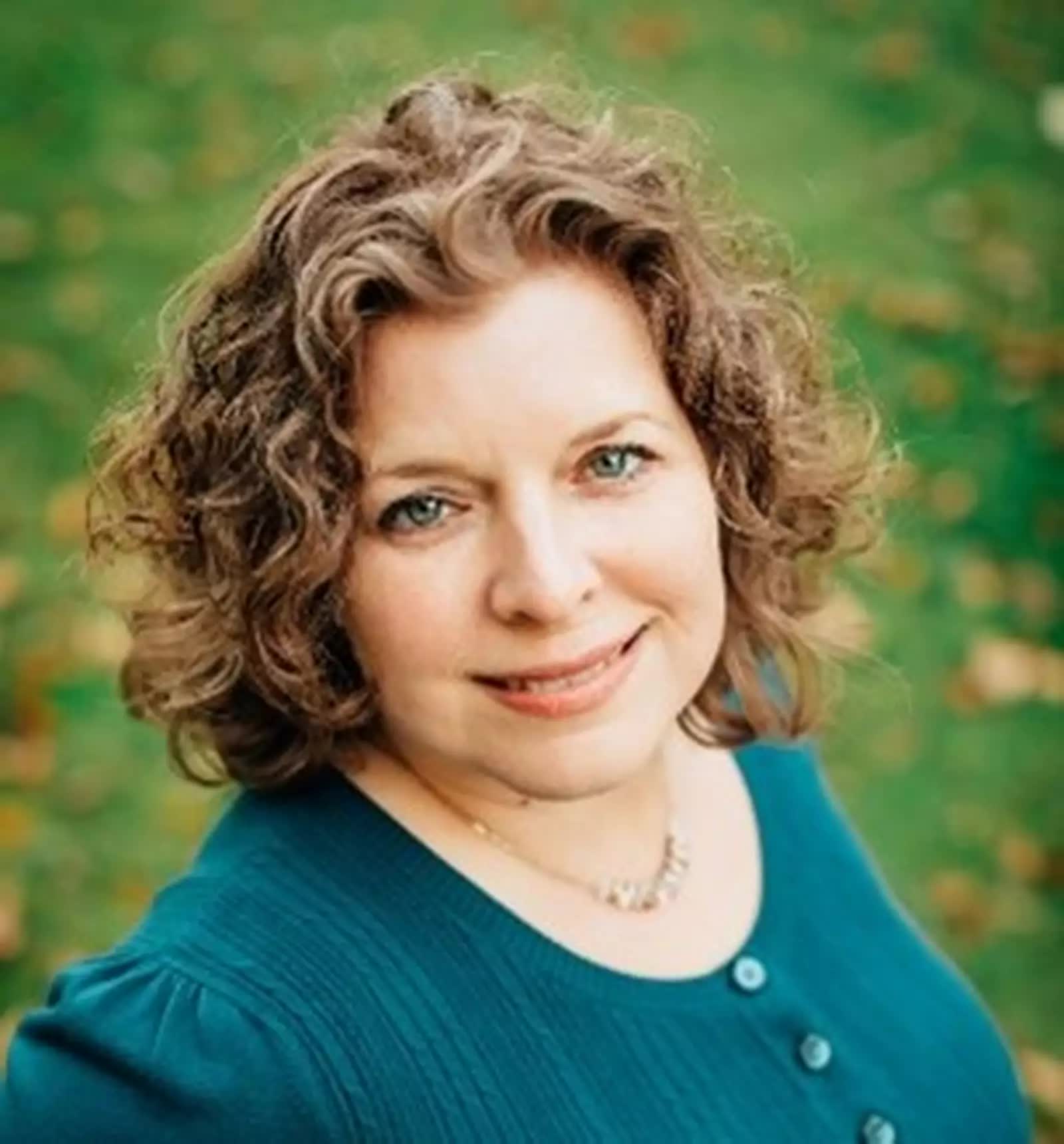 Joanna Teigen and her husband Rob have shared over 28 years of marriage and life with five kids, plus a beautiful daughter-in-law. They're a neat freak married to a mess, an explorer to a homebody, and an introvert to a 'people person.' But they agree their vows are for always and prayer is powerful. Joanna is the co-author of Mr. and Mrs., 366 Devotions for Couples, Powerful Prayers for Your Son, and a variety of resources for your family. She looks forward to meeting you to share a free devotional and the Growing Home Together Podcast at growinghometogether.com.
Parents: Need Help Navigating Our Crazy Culture with Your Kids? Listen to Our FREE Parenting Podcast!
Christian Parent/Crazy World with Catherine Segars is available wherever you listen to podcasts. Listen to our episode on battling for your kids in prayer by clicking the play button below:
The views and opinions expressed in this podcast are those of the speakers and do not necessarily reflect the views or positions of Salem Web Network and Salem Media Group.
Related video:
Are you in the trenches with your toddlers or teens? Read Rhonda's full article here!