10 Rules of Deep Rest for the Busy Parents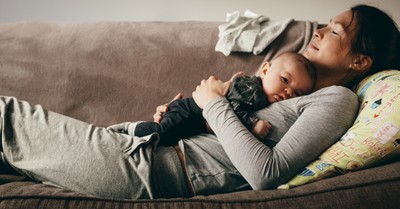 By Jasmine Williams, Crosswalk.com
Little feet pound the stairs, though it's only 6 am. Small voices fail at whispering, and soon the whole house is up. You speed through breakfast and morning routines before taxi driving each kid to their designated place. Later there are practices and appointments before the whirlwind of dinner and bedtime. You make it to bed with just enough energy to enjoy a tv show before falling asleep knowing you have to do it again tomorrow.
Parenting. Give or take, that's how most days look for many of us. With each new phase of childhood, there's always something to keep us on our toes. An involved parent is always at work—mentally, physically and emotionally. Rest is rare, especially during the early years. But it's so instrumental to our sanity and our ability to keep showing up for the ones we love the most.
Here are 10 rules of deep rest for busy parents.
Photo Credit: © Getty Images/Jacoblund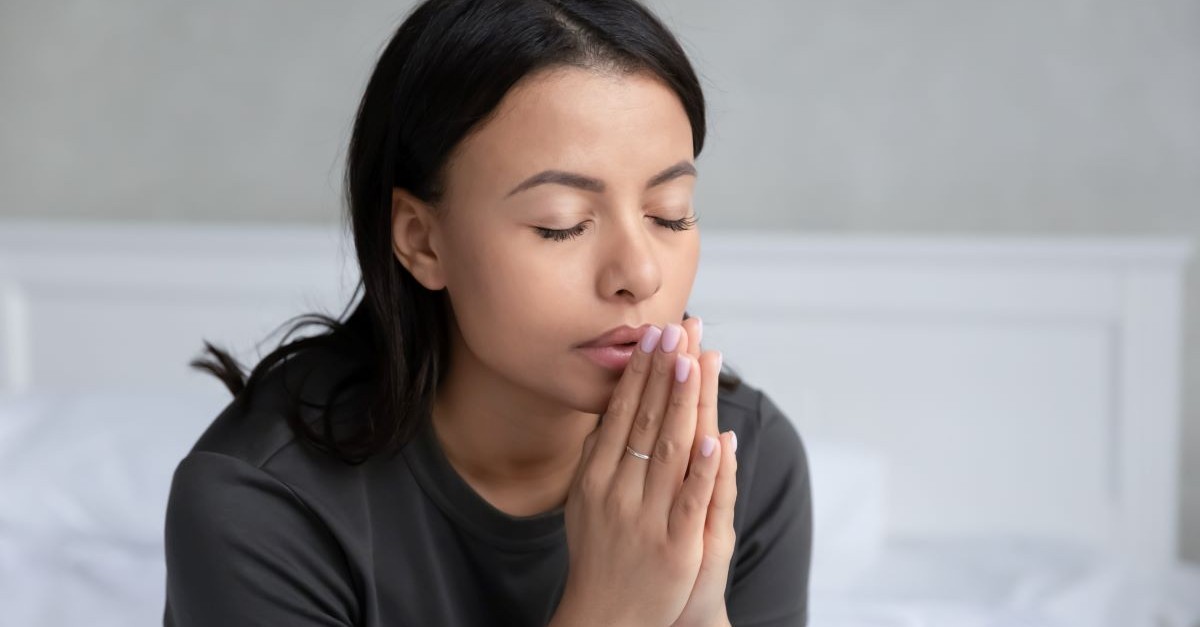 1. Cling to Jesus.
Sometimes parenting can really feel like the weight of the world is on your shoulders. After all, if we don't come through for them, who will? Without leaning on someone more patient and powerful than us, we can easily find ourselves in a place of burnout.
Matthew 11:28-30 says, "Come to me, all you who are weary and burdened, and I will give you rest. Take my yoke upon you and learn from me, for I am gentle and humble in heart, and you will find rest for your souls. For my yoke is easy and my burden is light."
Jesus promises that when we get connected with Him, He will give us rest. There's an incomparable peace of mind that comes from being teamed up with the One who is always victorious. Cling to Jesus, and find rest in knowing He is solid even when other things are feeling busy and chaotic.
2. Remember the big picture.
Caring for children forces us to wear many hats. The responsibilities in just one day can take us from chef to counselor to teacher to nurse. It's pretty non-stop, and it's no wonder we sometimes get caught up in the details that demand our focus. But every now and then, we have to remind ourselves of the big picture—God's ultimate plan.
Psalm 62:1 says, "Truly my soul finds rest in God; my salvation comes from him." Sometimes our days won't feel restful, but we can rest in knowing we have a hope in God and a glorious future with Him.
Photo Credit: © Getty Images/fizkes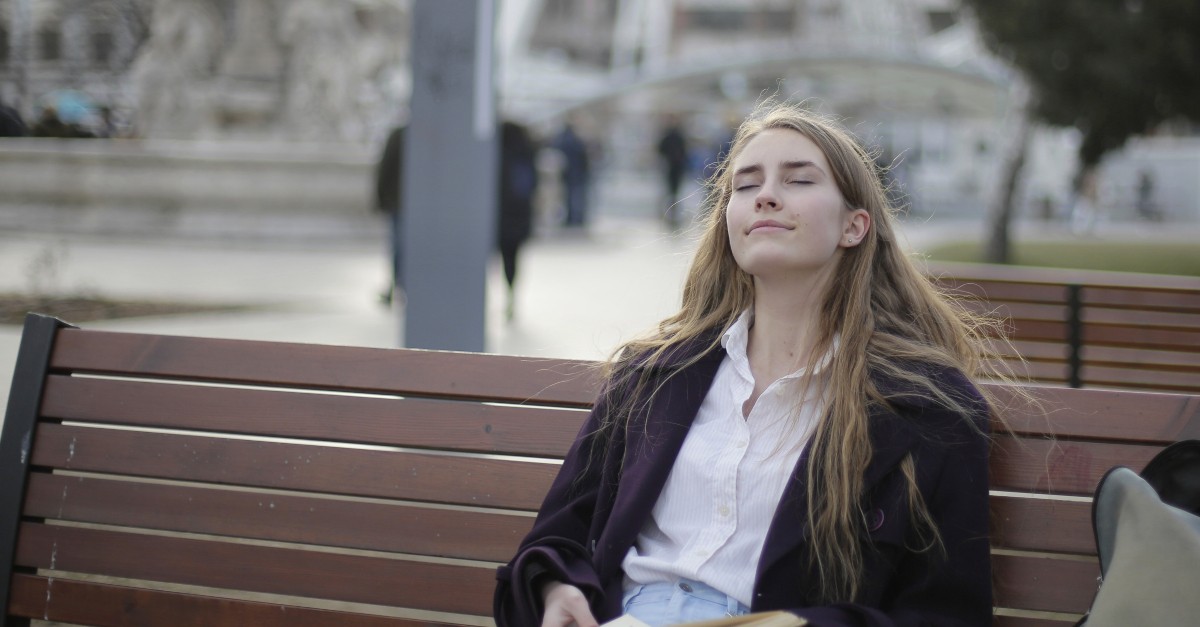 3. Consider what's worked in the past.
In Jeremiah 6:16, God says, "Stand at the crossroads and look; ask for the ancient paths, ask where the good way is, and walk in it, and you will find rest for your souls…"
There are ways that have worked for those who came before us—"the ancient paths." In our world of mommy blogs, sleep training books and parenting apps, we can often and too easily overlook the advice of parents and grandparents who raised us without the help of any of those things. There is wisdom and rest in listening to what has worked well for others, especially those whose faith in God has helped them to parent their own children.
4. Take routine breaks.
This one is a no-brainer, but many of us still forego it. We all know how important it is to take breaks from our kids, and somehow we just keep putting it off for a better time that usually never comes.
Hebrews 4:9-10 says, "There remains, then, a Sabbath-rest for the people of God; for anyone who enters God's rest also rests from their works, just as God did from his."
It is okay to take a break! In fact, take several breaks. You deserve it. Go get coffee alone, and enjoy it in the coffee shop. Take a walk by yourself. Find trustworthy babysitters, and go on a date, as a couple or solo. It is so refreshing to step away every now and then and come back recharged.
Photo Credit: © Pexels/Andrea Piacquadio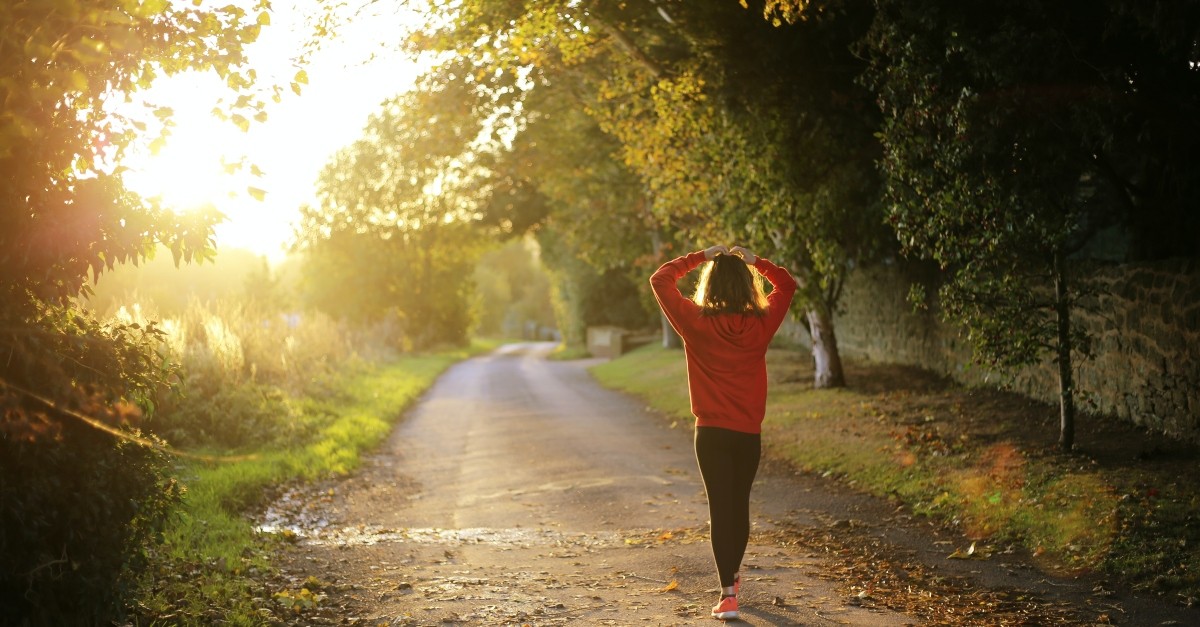 5. Physical and spiritual self-care are vital.
This may be number one. Take care of you—in every way. If you fall apart, your household falls apart. If we neglect ourselves, it will eventually trickle over into our parenting. There's a limit on how much we can pour out if we aren't filling up.
Mark 6:31 says, "Then, because so many people were coming and going that they did not even have a chance to eat, he said to them, 'Come with me by yourselves to a quiet place and get some rest.'"
We need to get alone with God routinely. It's not selfish to make yourself a priority. Over time, skipping meals and overlooking exercise will wear down your body. Be your best self and the best parent possible by taking care of your physical and spiritual health.
6. Pray about everything.
There is SO much to worry about as a parent. "Is she eating enough?" "Is his speech delayed?" "Will her feelings be hurt?" "Can he make friends?" Parenting can be scary! If we don't cast our cares on God, we can start to feel really overwhelmed by it all.
Philippians 4:6-7 reminds us, "Do not be anxious about anything, but in every situation, by prayer and petition, with thanksgiving, present your requests to God. And the peace of God, which transcends all understanding, will guard your hearts and your minds in Christ Jesus."
There is no problem too small or big for God. Keep your concerns and hopes in a notebook to remind yourself to pray about them regularly. It'll be helpful to look back at past concerns and see how much things have improved, or how much you need to continue praying for certain things. Your mind can rest a little knowing you've at least shared your worries with God and prayed about them.
7. Stay hopeful.
The responsibility of parenting can be terrifying if we put it all on ourselves, wondering what the outcome will be for the tiny humans we're raising. But when we remember there is someone greater to lean on, we can stay hopeful that things will be okay.
Isaiah 40:30-31 tells us, "Even youths grow tired and weary, and young men stumble and fall; but those who hope in the Lord will renew their strength. They will soar on wings like eagles; they will run and not grow weary, they will walk and not be faint."
He renews our strength when we remain hopeful and wait patiently on Him to do things in His timing.
Photo Credit: © Unsplash/Emma Simpson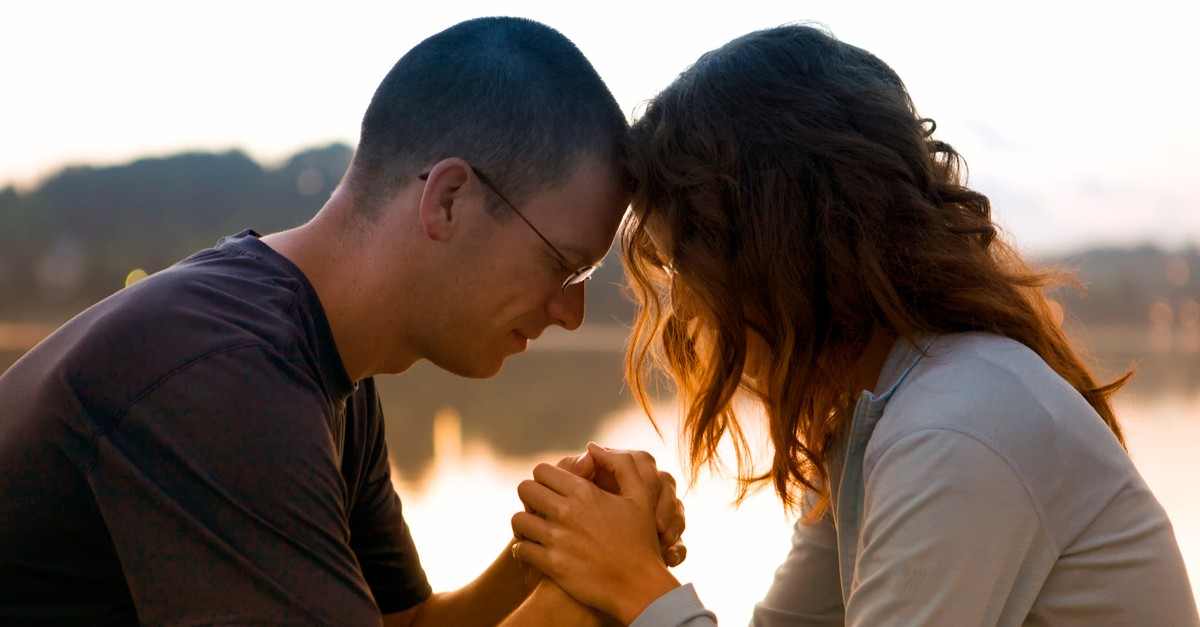 8. Look within.
If we look around us, it doesn't take long to see all the things that aren't going so well. Whether we can't manage to keep the house as clean as we'd like, or we're putting on more weight and feeling the aches of aging, there are many things that can make us feel disappointed. That's just life sometimes, but when we look within and commit ourselves to loving God and becoming better, there is always a reason to be thankful.
2 Corinthians 4:16 reassures us, "Therefore we do not lose heart. Though outwardly we are wasting away, yet inwardly we are being renewed day by day."
9. Recognize your mistakes.
None of us have it all together. We will mess up many times. We will hurt our kids' feelings sometimes out of frustration or tiredness. But as long as we never feel too proud to apologize to them and ask for forgiveness, they can learn from our mistakes. They, too, can learn there's no age limit for saying "I'm sorry."
Acts 3:19 says, "Repent, then, and turn to God, so that your sins may be wiped out, that times of refreshing may come from the Lord."
Acknowledging we were wrong and talking to God about it actually refreshes us and makes us feel better. Parenting can be tough, and there's no shame in that.
10. Trust in God.
We all know there are days when rest doesn't come. No matter how many Bible verses or tips we read, the challenges of parenting will be felt. And that's okay. God gave us big jobs when He gave us children. When we stay plugged into Him, we can trust completely that we will win in the end, and He will turn our parenting efforts into something amazing.
Jeremiah 17:7-8 says it beautifully. "The person who trusts in the Lord, whose confidence indeed is the Lord, is blessed. He will be like a tree planted by water: it sends its roots out toward a stream, it doesn't fear when heat comes, and its foliage remains green. It will not worry in a year of drought or cease producing fruit."
In Him we will prosper, no matter which season of parenting we're in. And through all of life's fullness, we can rest in knowing we have a God who is with us and wants the very best for us.
Photo Credit: © Getty Images/jjneff