11 Words of Wisdom for a Parent Whose Child is Graduating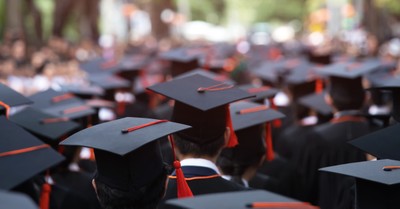 Crosswalk.com
Cue Pomp and Circumstance. Graduation season arrives soon!
If you have a child who will soon cross the stage to obtain a diploma, you might feel a bit overwhelmed. Elation and hope may whirl through the spin cycle of your heart along with nostalgia and trepidation. Can you stop the swirling thoughts long enough to enjoy the important occasion?
Having been through my own children's graduations, I offer a few words of wisdom I wish someone had shared with me at the time. I've included advice for the time leading up to the big day, encouragement for graduation day itself, and recommendations for moving ahead after the event.
Photo Credit: ©Getty Images/Rattankun Thongbun
Before the Big Day
1. Ask Your Child What He or She Needs
As graduation day approaches, the list of things your child needs to complete may be longer than his graduation gown: Study for finals. Finish term paper. Pick up that graduation gown. Plus, she might be a mess of conflicting emotions. Joy at finishing a life milestone may rub up against sadness at leaving friends. Find out how you can help your child. Maybe he needs a listening ear. Or someone to proofread the history term paper. Perhaps she wants someone to quiz her on chemistry terminology. Offer to pray for any specific requests your child has.
2. Find Time to Do Something Fun with Your Child
If possible, schedule some time alone with the graduate. Shop together for the graduation dress. Go to her favorite coffee shop. Stop for an impromptu ice cream treat on the way back from soccer practice. Enjoy each other's company—even if only for a few minutes.
3. Speak into Your Child's Strengths
Your child may need some friendly reminders and a little coaxing to get everything done in this home stretch. But take the opportunity to also express your pride in the person your child has become. Praise his hard work in the academic arena or her perseverance to make the varsity tennis team. Share fond memories of choir concerts and school plays they participated in. Balance any needed instructions with sharing the joy you've found in parenting this remarkable person.
4. Entrust Your Child to God—Pray!
As your active parenting role diminishes, you may find yourself worrying if your work with them is enough to prepare them for what's ahead. Will they make wise decisions? Will they find their way in a confusing, complex world? When these thoughts start to spin, turn them over to God. Release your child into the hands of a God who loves them even more than you do. Pray for their future with confidence that their heavenly Father will watch over them even when you can't.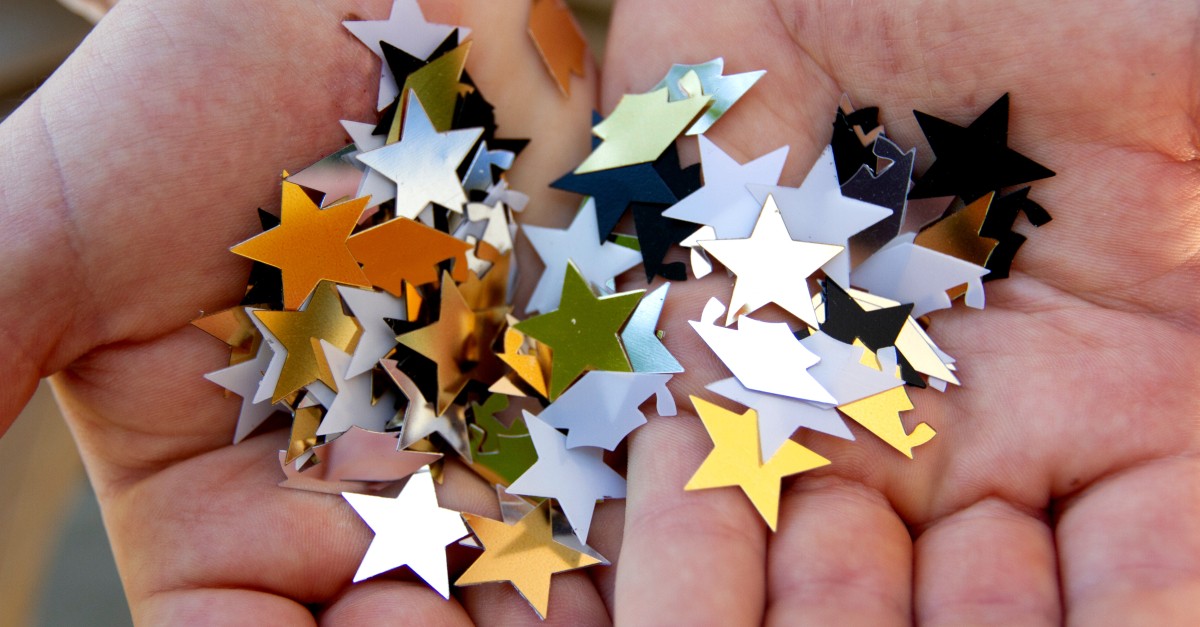 2. On the Big Day
5. Share Stories of Your Graduation
Don't necessarily mention that you were valedictorian or gave the commencement speech. But talk about any feelings you had. Nervousness? Excitement? Reminisce about any goofy outfits fellow students wore under their gowns or silly things they wrote on their mortarboards. Find something to laugh about.
6. Be Present
So much will happen on graduation day that could pass by in a blur. Remind yourself to pay attention to what is happening in the moment. Imagine you are acting as a movie director, carefully watching every element of the ceremony, etching the details onto the screen of your memory. Listen closely to the sounds. Sense the excitement. Look your child in the eye. Take pictures—but not at the expense of enjoying the event.
7. Expect Intense Emotions
One minute you may be bursting with joy and pride. The next second might find you full of sorrow at the end of a chapter with your child. No need to berate yourself for these fluctuating feelings—it's normal. Perhaps warn your family that you might become a blubbering mess at the drop of a mortarboard. And don't forget to pack extra tissues!
After the Big Day
8. Lay Ground Rules for Your Child
If your child will still live with you after graduation or come home for extended visits, you may want to discuss expectations moving forward. Now that they have become adults, graduates may presume total freedom. But if they live under your roof, you will probably need to establish standards of curfew, help around the house, and possible payment of rent. Discussing details can help prevent big problems later on. Consider setting a date for three or four months ahead to review and reexamine the rules.
9. Be Careful with Unsolicited Advice
Don't offer a constant stream of "You should…" or "If I were you…" statements. Think back to when you were a young adult. Advice from a parent may have impelled you to do the exact opposite. Instead, gently ask questions to help them think about aspects of their decisions they may have not considered. And remember to praise your child when he makes good choices.
Photo Credit: ©Sparrowstock
10. Take Time to Grieve (or Not)
Many parents experience a significant feeling of loss when their child goes off to college or moves across the country for a new job. Gone are the days of dinners together, conversations in the car on the way to school, and watching their basketball games or school musicals. The days may seem empty and dreary. On the other hand, if you aren't experiencing empty-nest sadness like your friends, don't assume something is wrong with you. Everyone experiences life's milestones differently. Either way, find a good friend who will listen. Take your feelings to the God who understands them all.
11. Find a New Rhythm
If this graduation means you've officially become an empty-nester, you will begin a new chapter of your life. Even if you still have children at home you may find yourself with a bit more time with one less mouth to feed and one less load of laundry to wash. Take this opportunity to care for yourself. Rediscover interests and hobbies that have lain dormant during the busy parenting years. Sit down with a cup of coffee and list things you've long wished you had time for.
Do you want to learn to paint? Join a hiking club? Get training for a new career? Visit old friends? Begin meaningful volunteer work? Write anything and everything down. Then ask God to guide your choices and perhaps discuss your options with a respected friend who has walked this road before you. Start with one small activity as a bold step to a new life.
As the orchestra plays Pomp and Circumstance and you proudly watch your child wave her diploma, rejoice in the gift you had in parenting her. Cheer on your son and watch as he steps into a new phase of life. Enjoy each moment of the ceremony. Relive old memories and prepare to make new ones.
Thank God for the gift of family. Things may change but you will always be your child's parent. God chose you to raise this amazing person. Ask Him for wisdom in navigating the road ahead as the relationship with this young adult grows and matures.
Graduation means your child will embark on a different and exciting stage of life. But don't forget you will also begin the next chapter of your story. While this new phase may seem unfamiliar and a bit scary, trust God to walk beside you as you discover a new purpose in your life. Look ahead to fresh, fulfilling activities. Anticipate some grief, but expect new joys.