4 Ways to Love Your Spouse When It's Hard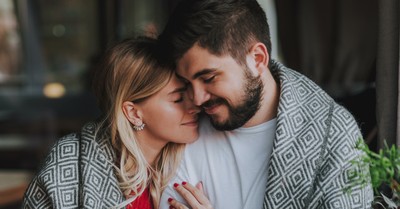 By Amanda Idleman, Crosswalk.com
It's totally crazy that I'm writing about how to love your spouse when it's hard because that is the exact place I am at right now. Loving my husband feels hard today. I am grappling with how to communicate well with him, let go of hurt feelings, and build better patterns in our marriage. It's not at all easy.
Thankfully having a shared love of Christ makes all the difference. I'm learning more and more that I have to give my hurt feelings and unmet expectations over to the Lord. When I feel we are stuck, there is one place I can always run to find safety, and it's to my knees! I can trust God will do for us what we cannot do for ourselves. It can feel lonely and even hopeless in the waiting and stretching marriage seasons. Those are the moments it's important to remind each other that if God has called you to marriage, he can give you the strength you need to love each other through the good times and the bad times.
God's plan for our marriages requires constant growth, surrender, and forgiveness, and it's a tool he uses to refine us. It's not meant to be a place where fairness is prized; instead, we are called to practice radical selfless love in our homes. We never live this out with perfection but remembering that the mission of our marriage is much bigger than our momentary happiness is helpful. Sticking with each other in the hard moments is how we learn what it looks like to be Christ-like here on Earth.
Here are a few more ideas on how to love your spouse when it's hard:
Photo credit: ©Getty Images/YakobchukOlena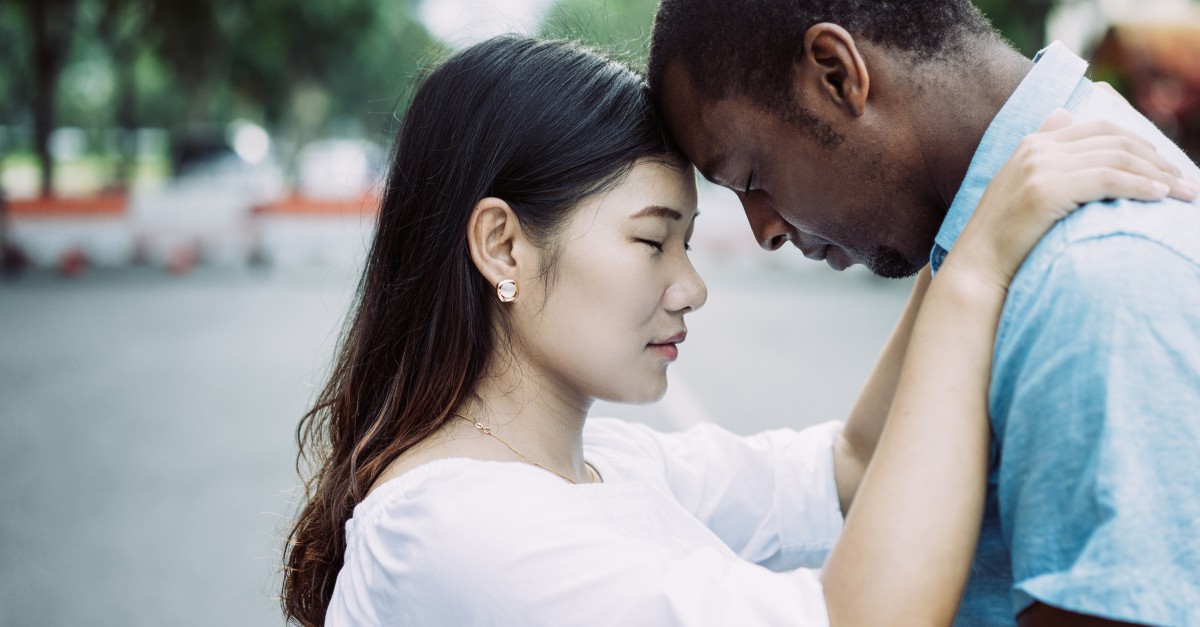 1. Show Your Spouse the Love of Christ
When looking for the correct next step, pausing to consider how you can show your spouse the love of Christ in any given situation is a great place to start! Your spouse is made in the image of God and is loved. If you struggle to communicate well or see your spouse positively, ask God to give you his heart for your partner. I have been asking God to give me a soft and tender heart for my husband so I have the strength to lay down my own needs in order to show him underserved love.
Romans 5:8 says, "But God shows his love for us in that while we were still sinners, Christ died for us." That means that perfection is not required to be loved. God gave his son for us, even while we were still filled with evil hearts and desires. That means if we are to love our spouse the way Christ loves us, we have to be willing to show them care and concern even when they don't behave in the ways we are hoping for. Boy, is this hard! There is hope, though; God is able to empower us to look past our own selfish rights.
Photo credit: ©GettyImages/MangoStarStudio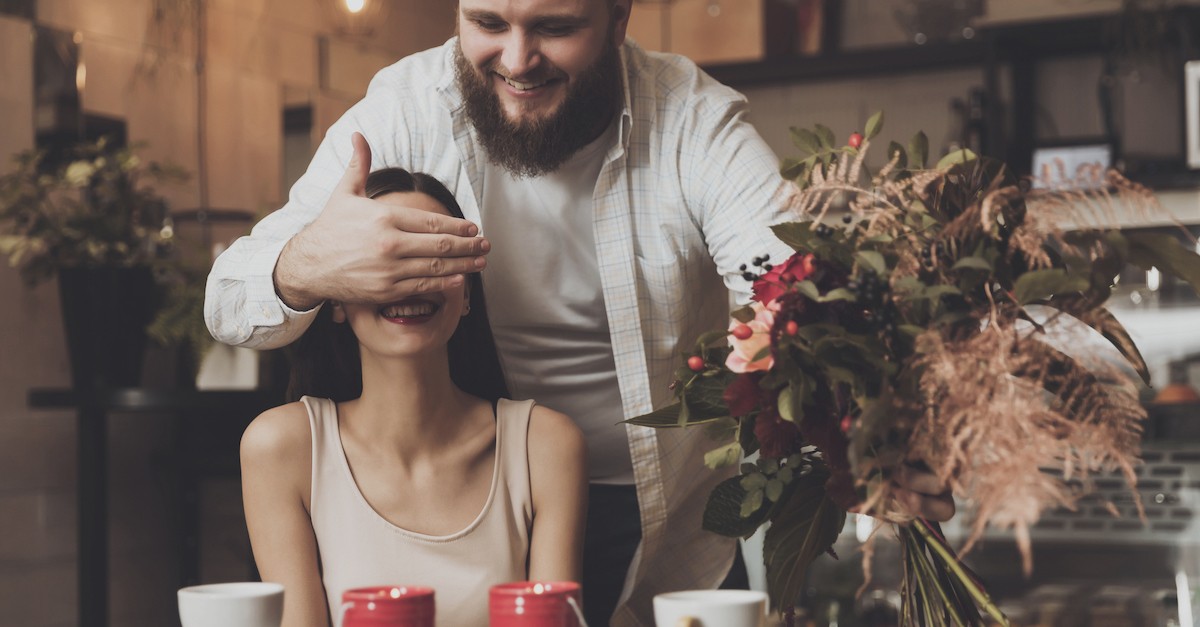 2. Think about What You'd Like and Give It
Our own needs are always at the forefront of our minds. It's easy to see what we'd like in our relationships, and we quickly note how our spouse is failing us. I was challenged by a wise friend to give my spouse what I hope to get in my marriage. When you feel it's impossible to express what you are hoping for in your relationship, start modeling it.
If you'd like more affection, begin giving it out more freely. If you'd like more quality time, plan special activities for you to do together. If you need a listening ear, offer it to your husband or wife. If you feel your relationship is lacking in prayer, begin to lift your marriage up to the Lord in prayer. Give what you'd like to get for a season and see how it begins to shift the way your marriage feels.
Photo credit: ©GettyImages/PavelVinnik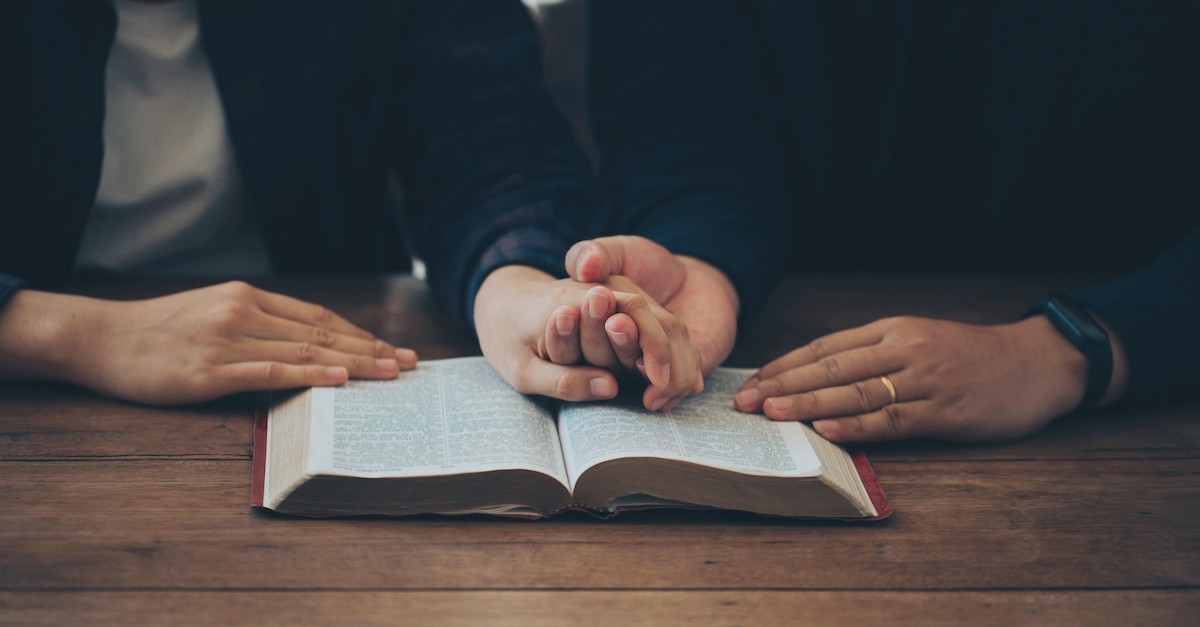 3. Relentlessly Pursue Forgiveness
The reality is that marriage requires a radical commitment to forgiveness. How quickly we can begin to harbor bitterness and resentment toward each other! There are so many opportunities for us to fail over the course of a lifetime together.
Ephesians 4:31-32, "Let all bitterness and wrath and anger and clamor and slander be put away from you, along with all malice. Be kind to one another, tenderhearted, forgiving one another, as God in Christ forgave you."
This verse should be your mantra when loving your spouse when things feel tough! I need to write it out and post it in my house as a reminder of the kind of behavior Christ has called me to. Kindness and forgiveness are necessary to make a lifetime of love possible.
Photo credit: ©GettyImages/pcess609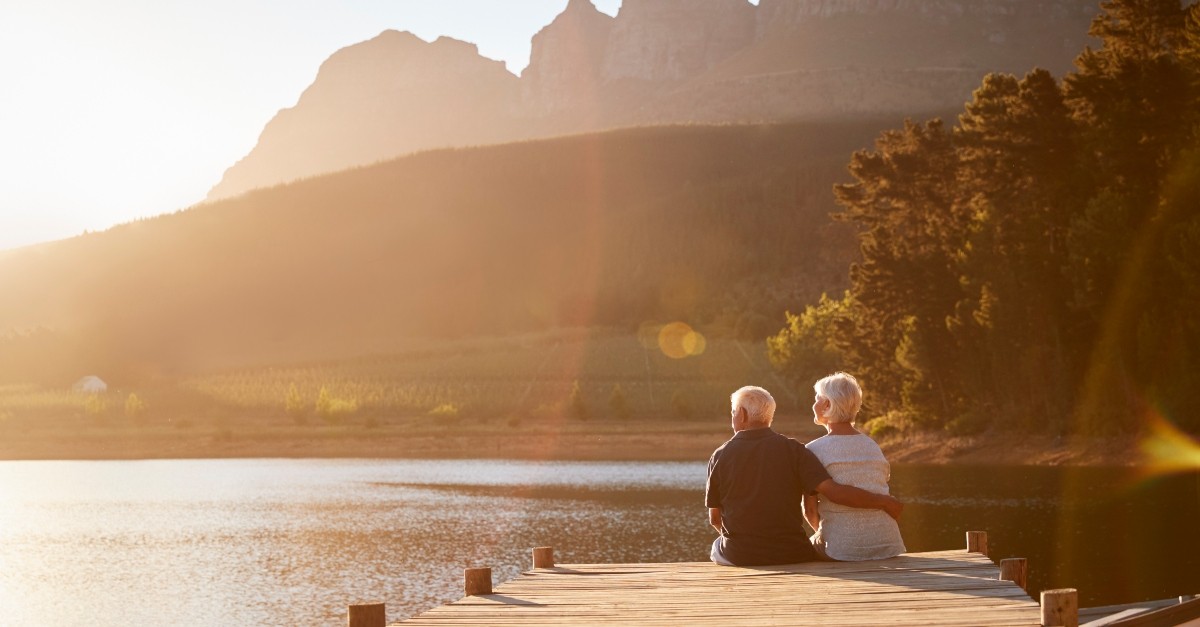 4. Remember Your Kingdom Mission
God has placed you and your spouse together for a purpose. Your unique combinations of gifts and talents have meaning. God has a plan for your marriage and family. Often when we face seasons of stress or even when we feel we are being spiritually stretched, our marriages can become an easy target for the enemy of our souls. Divide and attack is the Devil's strategy to derail us from living out our Kingdom mission together.
In this season, my husband and I are adding another child to our family through foster care. It's a joyful and stressful time in our lives. The easiest way to distract and discourage us from the mission God has given us to be a home where the lonely can be set into a family is by turning us against each other. Sadly, it can often feel like the enemy is winning, but I know that all things are possible with God. If I step back and remember our miracle-making God is doing something so much bigger than us with our lives, it's easier to surrender some of my marital struggles to the Lord. We are in a battle not against flesh and blood but against spiritual forces (Ephesians 6:12). When we realize the battle is the Lord's and not ours to win against each other, we can love despite the stressors we are facing so much more easily!
1 Corinthians 16:14 says, "Let all that you do be done in love." How hard this verse can be to live out! Remember, love does not look like abuse. God wants you to find safety if you are in an unsafe marriage. Loving can look like strong, healthy boundaries too! But if you are in a tough season, remember God is with you. He is able to carry you through and give you the strength to love beyond reason.
Photo credit: ©Getty Images/monkeybusinessimages