How to Homeschool On a Tight Budget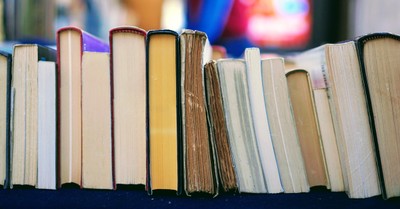 By Jenny Underwood, Crosswalk.com
Tight budget—ooh, that is not a fun concept! But it's something with which many homeschooling families are well acquainted. Since a huge portion of us are one-income families, adding what many consider to be a huge expense can be very stressful. However, I'm here to say it doesn't have to be that way! You can homeschool on a tight budget and do it well.
First, you need to get over the idea that you must recreate "school at home." You simply don't need all the stuff that government schools have. Most of that is basically useless eye candy. It looks good to teachers, parents, and administration, but it doesn't increase your children's learning. In fact, they're probably better off with less, not more things!
Now, that doesn't mean you don't need some things to homeschool. But honestly, you can use pencils, paper, and books, and have a spectacular education. If you've ever read the Little House books, then you know how they excelled with minimal materials. I would hate to put up a public school-educated 14-year-old today against the 14-year-old Laura Ingalls, wouldn't you?
So, rethink what you actually need. Buy pencils and paper on sale. Then look online or at brick-and-mortar used bookstores for your curriculum, or just use living books. And if you live close to a library you have a fantastic, free (or cheap) resource for hundreds of learning options, including physical books, e-books, and audiobooks.
Buying curricula is something that causes most homeschoolers monetary stress, but honestly, it shouldn't. When you first start homeschooling, it's common to think that you need an entire boxed curriculum to teach your children properly. And to be blunt, those can be crazy expensive. The upside is they are basically open and go. The downside is the price, the parental involvement required, and the fact that you can't reuse many of the components (making it super expensive for families with multiple children). I prefer instead to buy a curriculum that has both physical and digital components, is geared towards one subject, and can be reused indefinitely. A few of my favorites are IEW and Living Math from Master Books. Not only are the initial resources reasonable, but they can also be passed down from child to child, making them economical.
Many homeschool families also stress when they think of educational enrichment resources like microscopes, field trips, or computers. While these things are helpful, none are a necessity. Our family has put aside any extra money I make or save for bigger purchases like a microscope, printer, etc. We consider it an investment in our children's lives that will pay higher dividends than an IRA. That being said, sometimes the extra money is just not there, so I encourage you to think outside the box. Libraries often have computers available for use for free, and many homeschool co-op or support groups have things like microscopes or other science equipment available for loaning. Buying good used items is always a wonderful option; just make sure the item is fully functioning and not more expensive than an on-sale new one!
Field trips are also a wonderful way to increase learning, but structured ones can get pricey. Some affordable options are nature walks and trips to lesser-known, cheap, or free places such as hole-in-the-wall museums, heritage days, and homeschool weekends. Some we have accessed for free were a train museum complete with a tour, hundreds of nature hikes in state parks, private or public land areas, nature center days provided by conservation departments, and historical days at sites near us. The key is to plan ahead, pack a lunch, and wear hiking shoes!
Don't forget to ask for discounts based on your homeschooling status. For example, we belong to the HSLDA, which gives us discounts to certain stores and organizations and provides a membership card. We can present the card and ask if we get a discount because we homeschool. Some places say no, but more and more places are offering homeschool families the same discount they offer traditional schools! It's definitely an area you don't want to bypass when you're on a tight budget!
Finally, remember that tons of learning opportunities are just part of life and completely free if you involve your children. For example, you can cook, garden, learn animal husbandry, volunteer, draw, paint, write, read, build, and explore all for little to no money. Life really is a classroom without walls! It is possible to homeschool on a budget, and I encourage you to give it a try!
Copyright 2021, The Old Schoolhouse®. Used with permission. All rights reserved by the Author. Originally appeared in the Summer 2021 issue of The Old Schoolhouse® Magazine, the trade publication for homeschool moms. Read The Old Schoolhouse® Magazine free at www.TOSMagazine.com, or download the free reader apps at www.TOSApps.com for mobile devices. Read the STORY of The Old Schoolhouse® Magazine and how it came to be.
Photo credit: ©Tom Hermans/Unsplash
Jenny Underwood is a homeschool mom to four lively blessings. She enjoys reading, gardening, and learning new things. She and her husband have been married for over twenty years and live on a fifth-generation homestead in the rural Missouri Ozark foothills. You can find her at www.inconvenientfamily.com, blogging about homeschooling and parenting.