God Is Our Protector - iBelieve Truth - September 26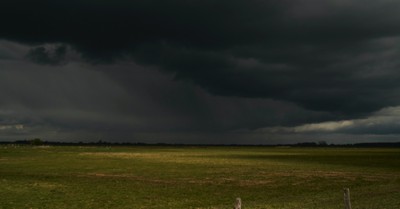 By Alexis A. Goring, Crosswalk.com
"Whoever dwells in the shelter of the Most High will rest in the shadow of the Almighty. I will say of the Lord, "He is my refuge and my fortress, my God, in whom I trust." Surely he will save you from the fowler's snare and from the deadly pestilence. He will cover you with his feathers, and under his wings you will find refuge; his faithfulness will be your shield and rampart." -Psalm 91:1-4 (NIV)
In the song "Protector," Kim Walker-Smith teaches us how to come out of agreement with the enemy's lies and how to instead come into agreement with God's truth.
She emphasizes the importance of believing in God over anything else. I was in awe the first time I heard "Protector."
I must have played it on a loop at least ten times that day because the message resonated deeply with me. I realized that I've been believing the devil's lies about me and my God. I felt like I was alone as if God left me to weather the storms of life all by myself. I've also felt like all of the unresolved problems around me were closing in and beating me down. Most of all, it seemed like I was unprotected from it all. But listening to this song encouraged my heart and exhorted me to trust the Lord. These Bible-based lyrics moved me to actively replace the false feeling of abandonment with the truth that God never left my side.
He taught me many years ago that even when He seems silent, He's still there. God's not far away somewhere, completely disconnected from my life. Instead, He's ever-present, masterfully writing my story in a way that gives Him glory and blesses me with a peace that passes all understanding (Philippians 4:7). I can trust that God will always cover me with His protection. The Bible says that He's my refuge and strength, an ever-present help in times of trouble. His love for us endures forever. We can't run away because His presence is everywhere, powerfully influencing us for good while rebuking evil.
Perhaps one of the best Scriptures to both describe and help us understand God's protective role is found in Psalm 91. I first focused on this chapter during the height of the Coronavirus pandemic. At that time, everyone had to stay indoors and with limited time to go to the grocery store. Schools closed, churches shut their doors, and many people had to work from home. All businesses had to close as well and nobody had a social life offline. Fear was running rampant and uncertainty about the future was at an all-time high. But God stepped in and met people where they were. I've heard many stories since then about how God revealed Himself to people who finally realized they needed him. The pandemic taught us that we need our Creator. We cannot survive the troubles of this world without Him. We need to cling to Him and let Him be our refuge because He's more than capable of being our shelter in every storm. He's our safe place, no matter how crazy and unstable our world becomes.
Remember: God loves you with all of His Heart. He will never leave you nor forsake you (Hebrews 13:5). He will always be there for you (Matthew 28:20). He wants you to seek safety under His care and find hope in His Word. I've learned that when this world sends us into a tailspin of worry and despair, we need to go to God as our first resort, not our last. How can we hear from God? There's no phone number to dial to call heaven, but there is something so much better: prayer and studying God's Word. Even when we don't feel like chaos is swirling around us, we can always open the Bible and ask God to speak. If we linger and listen, we will often hear Him speak to our hearts. We need to set time aside each day to be still and silent in His presence. A good place to start is Psalm 91 or another passage that shows us that God is our Protector, and we are precious to Him.
Let's Pray: Dear God, Thank You for always being my Protector. Help me to remember that You are for me even when it seems like the whole world is against me. Teach me how to seek refuge from You, not anyone else. As I read Your Word please draw me closer to You and show me how much You love me. In Jesus's Name, I pray. Amen.
Photo Credit: ©Rainer Gelhot/Unsplash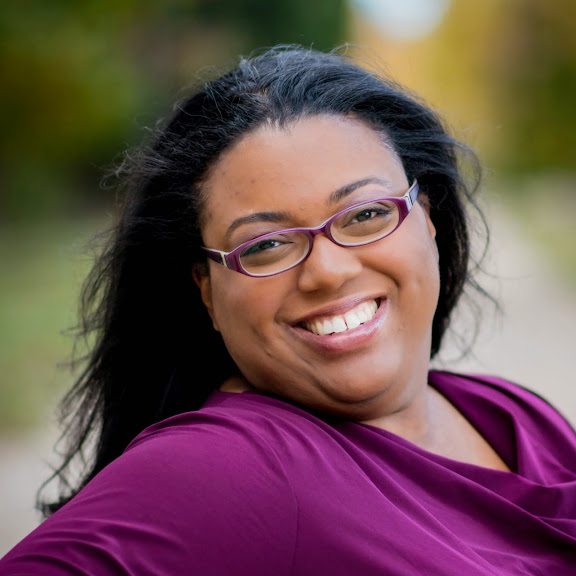 Alexis A. Goring is an author, blogger, editor, photographer, trained journalist, and total foodie. She specializes in Contemporary Christian Romance (fiction) and devotionals (nonfiction). Her first devotional book, Stories and Songs of Faith: My Journey with God, was published in April 2020. Alexis hopes that her life's work will lead people to Jesus Christ and teach them about the God who loves humankind with all of His heart. When she's not sharing words that inspire and encourage the heart, you can find her in the kitchen cooking up something tasty, or in a café or restaurant, either dining solo or sharing a meal with loved ones. Connect with Alexis online via her website (https://alexisagoring.jimdofree.com), Twitter (@pennedbyalex) and Instagram (@capturing_the_idea).