10 MercyMe Songs that Still Change Lives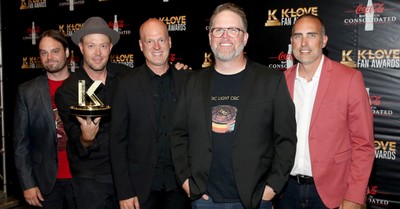 By Valerie Fentress, Crosswalk.com
Who Is MercyMe? Well, since their start in the 1990s, this Christian music group has had 13 consecutive top 5 singles on the Billboard Christian Songs chart, with 7 of them reaching No. 1. MercyMe has won 8 Dove Awards and has had many Grammy Award nominations. The band currently has six members: Bart Millard (lead singer), James Bryson (keyboardist), Robby Shaffer (percussionist), Nathaniel Cochran (bassist), Michael Scheuchzer (guitarist), and Barry Graul (guitarist).
Not only does this band do a masterful job of reminding us of God's truth but with songs like "Happy Dance," "Shake," and with their Cover Band Grab Bag Videos like "Ob-La-Di, Ob-La-Da" this is a band that knows how have a lot of fun in the process. Here is a look at 10 of their greatest songs over the years.
1. I Can Only Imagine (2001)
MercyMe - I Can Only Imagine from mercymemusic on GodTube.
We've all wondered what heaven will be like. Many movies have speculated and we continue to wonder and worry about what comes after life. This song, when it was released, was a breath of fresh air. It voiced human concern and helped people realize that God is the focus of heaven. Listeners of many backgrounds gravitated to this song and launched both the song and MercyMe to the top of their industry.
2. So Long Self (2006)
MercyMe - So Long Self (Official Music Video) from mercymemusic on GodTube.
This fun and energetic song is at its heart a gospel tune—not so much in the type of music, but in communicating the truth of 2 Corinthians 5:17. That we are "a new creation" and we can say goodbye to our self, because "…the old is gone and the new has come" (2 Corinthians 5:17).
3. God With Us (2007)
Mercy Me - God With Us (Official Music Video) from mercymemusic on GodTube.
From Behind the Song with Kevin Davis: "The song's lyrics were inspired by the question "Why does God look our way?", which the band's lead singer Bart Millard's pastor used to ask to his congregation. Millard could not get this idea out of his head, and wanted to create a song around this idea."
4. Beautiful (2010)
MercyMe - Beautiful [Official Music Video] from mercymemusic on GodTube.
Bret Mallard talked about this song on GodTube, he said he wrote it with his two daughters in mind, as a means of combatting the pressure the world was already putting on his 6-year-old daughter. Then realized that this song 'relates to every single one of us." "That because of Christ, we have a chance, worth and value and that is something greater than the world might say we are." It is a great reminder of God's love for us.
5. Move (2011)
MercyMe - Move (Official Music Video) from mercymemusic on GodTube.
The theme of the song's lyrics is perseverance through adversity. In All-Music's review of the album The Generous Mr. Lovewell, "Move" was called, "as relevant as anything MercyMe have ever done… But the fact that the album's message motivated true Christian behavior from its Christian listeners will always be Mr. Lovewell's ultimate legacy."
6. The Hurt and the Healer (2012)
MercyMe - The Hurt and The Healer (Official Music Video) from mercymemusic on GodTube.
From Godtube's Top 8 Mercy Me Songs, The Hurt and the Healer is "a mesmerizing song, saw lots of radio play in 2012. This set of lyrics to me is referring to the way all believers were in need of being born again when they came to Christ. The song also talks of how Jesus can take away our fears when we lay them down to him." The Story Behind the Song tells that the inspiration came after Millard's firefighter cousin died in the line of duty, and Millard talked over 3,000 at the funeral about how God is still bigger than this loss. Millard was reminded of Ecclesiastes 7:2, and how even in sad moments, God is still working. The second inspiration for the song came after MercyMe went on a USO tour and the stories of how "I Can Only Imagine" has impacted many of the troops in their loss of fellow soldiers.
7. The Greater (2014)
In an interview with Kevin Davis, Bart Mallard spoke about the story behind the song: "The thing with "Greater" is that my middle son Charlie is a lot like me…One day I was trying to tell my son, because he has a stuttering problem, we were talking, and I said, 'Buddy, people may make fun of you, but you have something inside of you that is telling you that you're something different, that you're stronger than that and that you're beautiful…' I've always told him to set his mind on things above, and he started singing this song, 'You are holy, righteous and redeemed.' I just started bawling. From time to time, I can hear him singing this song in the house and I've thought that's the reason to make a record."
8. Dear Younger Me (2014)
Eventually, many people consider the question "What if?" and consider writing a letter to their younger self with the wisdom and caution of their life choices. This song plays at the tension of how our choices shape who we are as the lyrics say, "though I love this crazy life, sometimes I wish it was a smoother ride." But there is a message of forgiving yourself that is very cathartic as well as a reminder that we are free from the mistakes and heartache because of the Cross.
9. Flawless (2014)
In Godtube's Story Behind the Song, Brett Millard talks about a struggle of faith. Brett says in this interview that there was a point he thought, "there's got to be more than playing by the rules... but the one thing we miss… is that grace says that…the cross makes you flawless." The song serves as a reminder that God has transformed us through the cross and made us flawless. The enemy wants us to believe that we are worthless, but because of Christ God sees us as flawless. This is a powerful anthem of remembrance that "we are new creations the old is gone and the new has come." 2 Corinthians 5:17
10. You Are I Am (2015)
MercyMe - You Are I Am (Official Lyric Video) from mercymemusic on GodTube.
In Godtube's Story Behind the Song, the band said it is "a reminder of who we used to be", and how big the spirit who lives inside of us is. While the verses reference common lies we can tell ourselves, the chorus itself reminds us who God is. It is a battle song to combat the lies and focus on the truth of who God is and the power available to those who believe in Christ as their savior.
10 Things You Didn't Know about MercyMe
1. The band originally formed in 1994, but didn't receive mainstream following until the release of their crossover song "I Can Only Imagine" in 2002
2. Bart Millard and James Phillip Branson originally met in Florida and led praise teams in Europe before deciding to work full-time in music.
3. MercyMe was formed in Edmond, Oklahoma at Henderson Hills Baptist Church with Millard and two of his friends, James Phillip Bryson and Michael John Scheduchzer.
4. The song I Can only Imagine, inspired the movie by the same name which released in 2018. It is a movie based on the life story of Bart Millard, the lead singer, who wrote the song about his relationship with his father.
5. Guitarist Barry Graul, previously played for Christian hard rock band Whitecross before joining MercyMe in 2003
6. The 2009 Rock and Worship Roadshow was a charity tour to raise money for helping kids with juvenile diabetes via Imagine A Cure and those with medical needs around the world through Compassion International. The Christian Post reported that the show averaged "crowds of 10,000 per stop".
7. Their album Coming Up to Breathe was a more rock-oriented album, in the vein of their earlier grunge-influenced albums.
8. MercyMe once tested the acoustics inside the Capital Building's rotunda, singing the National Anthem.
9. Bart Mallard's childhood trauma provide a lot of his inspiration for many songs including "Dear Younger Me." Music has been a way for him to process and forgive his past, as well as help the listener grapple with similar truths.
10. Since their 2001 debut, MercyMe has seen all of their albums attain either Gold or Platinum status with RIAA
Where to look for MercyMe content on GodTube
Further Reading:
10 Keith Green Songs that Still Inspire Us Today
10 Casting Crowns Songs that Inspire Us Today
Our 20 Favorite Songs about Jesus
Photo Credit: ©Getty Images/Terry Wyatt/Stringer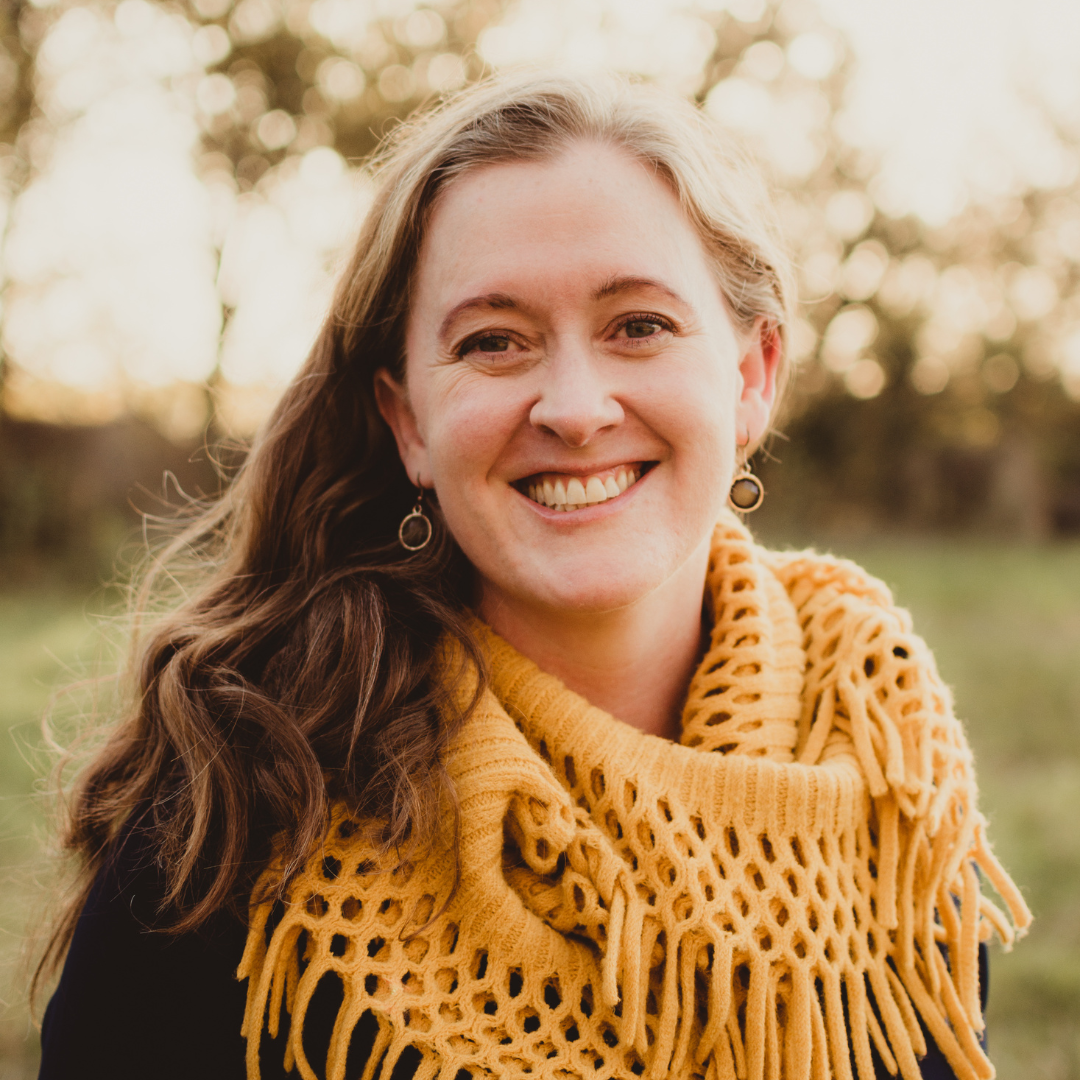 Valerie Fentress is the author of An Easter Bunny's Tale and Beneath the Hood: a retelling woven with biblical truth. She aims to engage believers, especially kids, in the wonder and identity of who God is and who God made them to be.
You can find out more about Valerie, her books, and her blog at www.valeriefentress.com.
Related podcast:
The views and opinions expressed in this podcast are those of the speakers and do not necessarily reflect the views or positions of Salem Web Network and Salem Media Group.