6 Christian Rock Musicians You Didn't Know About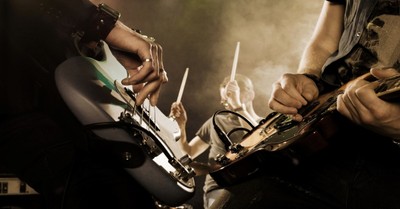 By G. Connor Salter, Crosswalk.com
Christian rock has had a strange journey. As detailed in books like Marshall Terrill's The Jesus Music and John J. Thompson's Raised by Wolves, it began in the late 1960s as hippie culture encountered Christians trying to reach Baby Boomers. The mix created groups like the Jesus Movement, which introduced rock music to churches. Greg Laurie describes this heady period in his book Lennon, Dylan, Alice, & Jesus. It was a time when Christians could hear their pastors denounce rock music every Sunday, then drop by their Christian bookstore on weekdays to find a growing collection of Christian rock albums. By the 1980s, Contemporary Christian Music was legitimate and making big profits, with Christian rock a canonized part of a growing industry.
Between early Christian rock bands like the Crusaders and current ones like the Newsboys, the genre has had many contributors—some better-known than others. Some Christian rock musicians wrote great music, but struggled to fit in. Some mainstream rock musicians talked about their faith, but never really fit into Contemporary Christian Music. Both groups have sparked interesting conversations about what "Christian rock" really means. The following are five rock musicians who found creative ways to speak about their faith in their music.
1. Larry Norman
Often called the forefather of Christian rock, Larry Norman (1947-2008) had a complex relationship with the genre. He became a Christian in the late 1960s, and his album Upon This Rock has frequently been called the first Christian rock album. At that point, the Jesus Movement had barely started, the Christian rock market was still being developed, and mavericks were common. Like Johnny Cash, Norman was a seminal figure whose struggles often seemed as great as his accomplishments. Further, as Norman's biographer Gregory Thornbury describes, Norman wasn't afraid to talk about Christian culture's failings. Norman's clashes with the Contemporary Christian Music industry resulted in him producing and distributing his own music. As John J. Thompson put it in a profile for CCM Magazine, "his flaws were many, and unfortunately, often kept him at more than arm's length from the industry he inadvertently helped create."
While people still debate Norman's legacy, no one questions that he was an important part of Contemporary Christian Music. Decades later, his albums Stranded in Babylon and Only Visiting This Planet (recently covered by DC Talk's Kevin Max) continue to be some of the best Christian rock music ever released.
To enjoy Larry Norman's music:
2. Mark Heard
Another important early Christian rock figure, Mark Heard (1951-1992), has been called "probably the greatest songwriter the genre produced." Sadly, as Heard's biographer Matthew Dickerson explains in his book Hammers and Nails, Heard's skill didn't translate into great commercial success. Even the best musicians have to be in the right place at the right time to become well-known. Dickerson notes how getting the breaks was especially crucial in Heard's period, before the Internet let independent musicians distribute their work anywhere.
Beyond that, Heard's values and temperament didn't fit the image that Contemporary Christian Music producers wanted. As Heard's friend Dan Russell observed in his foreword to Hammers & Nails, "Mark never believed artistic or spiritual growth could be refined down to a system of principles, formulas, timelines, or gimmicks, and he disdained profit margins as a measure of value." Like Rich Mullins, Heard was a poet in a time when people wanted pop stars.
Ultimately, Heard solved this problem by producing his own music. He founded Fingerprint Records with Dan Russell and Chuck Long, which produced Heard's most acclaimed albums: Dry Bones Dance, Second Hand, and Satellite Sky. The same year Satellite Sky was released, Heard died of a heart attack. After his death, collaborators and admirers (including Phil Keaggy and Randy Stonehill) appeared on the tribute album Strong Hand of Love. You may have also heard his songs covered on albums like Mullins' A Liturgy, A Legacy, and a Ragamuffin Band.
To enjoy Mark Heard's music:
3. U2
Any time people debate "what is Christian rock?" and whether mainstream rock musicians fit that label, U2 will be mentioned. Started in late 1970s Dublin, Ireland, by three Christians and a then-agnostic influenced by punk and street theatre, their religious background was eclectic. Bono described in interviews how having a Protestant mother and Catholic father made religious life complicated in Ireland. However, his history hasn't kept Bono from talking about his faith to everyone from Rolling Stone to Focus on the Family, including a 2015 conversation with Eugene Peterson about the Psalms.
In his book Walk On, Irish pastor Steve Stockman details how U2 struggled to find Christian groups who supported their music. It wasn't until 2002 when Bono spoke in various churches across America to get Christian support to fight AIDS in Africa, that the band connected with Contemporary Christian Music. Near the tour's end, Christian songwriter Charlie Peacock arranged for Bono to stay at his home to talk with musicians like Jars of Clay and Michael W. Smith about his campaign.
While U2 hasn't ever released a Contemporary Christian Music album, much has been said about the religious imagery in U2 music. There's even a book of sermons referencing U2 songs to discuss religious ideas. Songs like "Where the Streets Have No Name" consider the hunger for God, while songs like "I Still Haven't Found What I'm Looking For" lament that we haven't been united with God yet (and won't, this side of eternity). The album All That You Can't Leave Behind was filled with lyrics informed by the Christian teachings of Watchman Nee. Religious content appeared in U2's Zoo TV tour in surprising ways, with Bono playing a Screwtape-like character called Mr. MacPhisto onstage to make ironic comments about complacent Christianity. Following the Bible's injunction for Christians to serve the least of these, U2 has supported various foreign aid projects, including a 2022 concert in Kyiv to support Ukrainians.
To enjoy U2's music:
4. Michael Been
An underrated member of the 1980s rock scene, Michael Been (1950-2010) began his career in several bands, including playing bass on two 2nd Chapter of Acts albums. He found greater success with his band The Call, whose official website describes them as "possibly the most underrated band in the history of music." As detailed in Recalling the Call by Knoel Honn, Been's band was founded in the 1980s did well on secular radio with songs like "I Still Believe" and "Let the Day Begin." Bono made an appearance on their song "What's Happened to You," and the band toured with Peter Gabriel and Simple Minds.
Been served as the primary songwriter for The Call, penning many songs with religious imagery about searching for God. At least at once, Been tried to get his band exposure on Christian radio, but The Call never made that transition successfully. In The Encyclopedia of Contemporary Christian Music, Don Cusic argues one problem was The Call's lyrics were both spiritual and socially progressive. The 1980s was the height of the Christian Right movement, and songs with Biblical imagery that also talked about "corporate criminals playing with tanks" were seen as too leftwing. Near the end of the decade, Been gained more controversy for playing the apostle John in Martin Scorsese's The Last Temptation of Christ, which many churches protested. Christians across the political spectrum still debate whether the movie is as heretical as it seemed then. Regardless, it led to radio boycotts and closed any chance The Call had of fitting into the Contemporary Christian Music scene.
Ultimately, The Call disbanded in 2000 (although not before recording To Heaven and Back and Love is Everywhere with Fingerprint Records). During the band's extended break in the 1990s, Been released a solo album, On the Verge of a Nervous Breakdown, contributed to Mark Heard's album Satellite Sky, and appeared on the Mark Heard tribute documentary Strong Hands of Love. He also wrote the soundtrack for Light Sleeper, a crime film starring Willem Dafoe that dealt with questions about divine providence. After The Call disbanded, Been played an important role in his son Robert Levon Been's band Black Rebel Motorcycle Club, working as their sound engineer. The band was playing the Pukkelpop 2010 music festival in Belgium when Been had a heart attack backstage. When Been's death was reported, numerous fans discussed the spiritual impact that his work had on their lives.
Along with Been's music (re-released in 2019 on The Call: Collected) and the 2014 album A Tribute to Michael Been, you may have also heard his music covered by musicians like Russ Taff, Simple Minds, and Rod Stewart.
To enjoy Michael Been's solo work:
To enjoy the Call's music:
5. Luxury
Depending on who you ask, the 1990s was Christian rock's most creative period. The early fights about rock music being sinful had passed, and the Christian music market was embracing a variety of sounds. The success of DC Talk suggested that Christian music wasn't dragging behind and mimicking mainstream trends anymore. As Joel Heng Hartse observes in Christianity Today, the Christian indie rock was particularly unusual: filled with musicians who wanted to break the system, but got their start through playing music in church basements and Young Life events.
Luxury sums up the surprises: the band started as a college band in Georgia called The Shroud in 1992, and became known for its punk rock sound leading some to compare them to The Smiths. Luxury continued to smash expectations when, following a 1995 car accident, members decided to rethink their priorities. They have since opted for a smaller profile . . . and three of the five members have become Eastern Orthodox priests. When asked about the band's spiritual journey, member Christopher Foley described their interest in Eastern Orthodoxy as another step on their journey to live out a countercultural faith. The 2018 documentary Parallel Love shows how the band has made music about spiritual ideas while avoiding clichés, taking an unusual road from the evangelical Christian college scene to somewhere none of their fans expected.
To enjoy the documentary Parallel Love:
To enjoy Luxury's music:
6. Alice Cooper
While often associated with dark music and strange imagery, there's a side to Cooper that many miss: he's a pastor's kid who returned to Christianity in the 1980s. As he explained in an interview with Greg Laurie, Cooper always believed in God but walked away from his Christian roots when he became a musician. After Cooper's cocaine addiction escalated and his wife Sheryl (also a pastor's kid) separated from him in 1983, he gave up drugs and alcohol. When he reconciled with his wife, one of her stipulations was that they get Christian counseling, which led to them both returning to church. Since then, Cooper has balanced his music career with family, occasionally leading Bible studies, and running a Christian youth center in Arizona.
Cooper admits he considered leaving rock and roll after becoming a Christian, but his pastor advised him that wasn't necessary. Some reviewers have noted that Cooper's stage persona changed slightly after returning to Christianity. Throughout his career, Cooper had explained his music and stage show were built around a persona. Like Bono's Mr. MacPhisto, Cooper's antics had a point: create a character who is scary in a funny way but not someone to admire. Sketches and stunts during Cooper's show (Cooper singing a song, then nurses coming on stage to put him in a straightjacket) created a loose storyline for his shows, like a musical without the talking scenes. After the 1980s, the loose storyline in Cooper's shows became more clearly about a villain getting his comeuppance.
Cooper has occasionally released music describing his personal journey ("I Am Made of You" could easily be a worship song). Mostly though, he's continued to release albums that function like short story collections where each song follows a character on an adventure. Sometimes the songs phrase the adventure in religious terms (like those on his album The Last Temptation). Other songs seem to describe characters doing rebellious things… but always in a tongue-in-cheek style that suggests the characters are missing something.
To enjoy Alice Cooper's music:
Further Reading:
6 Amazing Christian Bands That Are Under the Radar
What You Should Know about Rich Mullins
Jesus Freak and the Evolution of Christian Rock
20 Top Christian Rock Bands Of All Time
Photo Credit: Getty Images/Onradio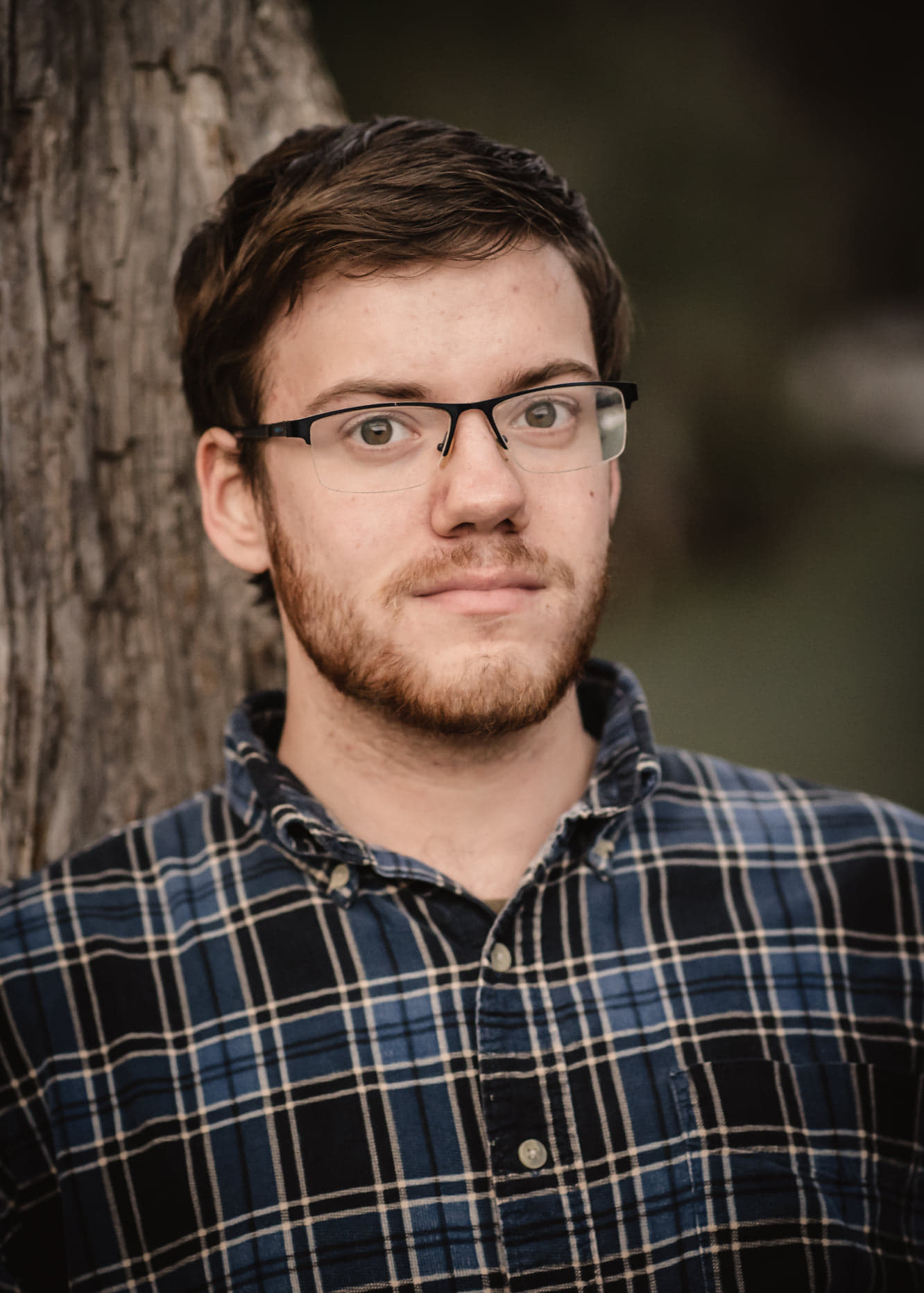 G. Connor Salter is a writer and editor, with a Bachelor of Science in Professional Writing from Taylor University. In 2020, he won First Prize for Best Feature Story in a regional contest by the Colorado Press Association Network. He has contributed over 1,200 articles to various publications, including interviews for Christian Communicator and book reviews for The Evangelical Church Library Association. Find out more about his work here.
Related podcast:
The views and opinions expressed in this podcast are those of the speakers and do not necessarily reflect the views or positions of Salem Web Network and Salem Media Group.