10 Casting Crowns Songs that Inspire Us Today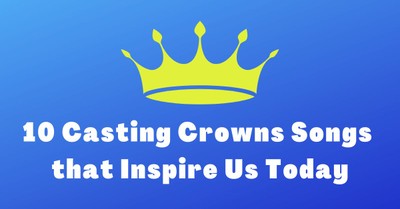 By Melissa Henderson, Crosswalk.com
Studies show that music has the ability to calm anger, soothe the soul, turn sadness into joy, bring laughter, happiness, and much more. Certain music has been proven to reduce blood pressure, relieve anxiety, and improve memory. Casting Crowns songs share stories of faith, humility, and joy, reminding us of the Father's love for His children.
When Was Casting Crowns Started?
Youth Pastor Mark Hall formed the contemporary Christian music group Casting Crowns in 1999. Mark Hall reports that music had always been a part of his worship experience.
Writing songs and sharing became a passion, and he states that his life experiences help create new songs.
Along with band members Juan and Melodee DeVevo, Megan Garrett, Brian Scoggin, John Michael Hall (Mark Hall's son), and others, the group has become one of the top-selling bands in Christian music. Here are my favorite Casting Crowns songs.
1. "Praise You in This Storm" (2005 by Mark Hall and Bernie Herms)
The powerful song reminds us of the need to praise God at all times, even when storms invade our lives. Mark Hall asks where help comes from and answers that help comes from the Lord. As challenges come, we have the opportunity to rest in the presence of God. The Father is with us during joyful times and stormy times. Rest in Him.
Inspiring Performance of 'Praise You In This Storm' by Casting Crowns from casting-crowns on GodTube.
"The Lord is close to the brokenhearted and saves those who are crushed in spirit." (Psalms 34:18 NIV)
2. "Start Right Here" (2018 by Mark Hall, Matthew West, Bernie Herms, Seth Mosley)
Casting Crowns shares messages of hope. In the song "Start Right Here," the words share how we are given the ability to share the message of God in every moment. Think of others, show compassion, and share His love with faith and courage. Don't wait to show the love of Jesus. The time is now.
"But in your hearts revere Christ as Lord. Always be prepared to give an answer to everyone who asks you to give the reason for the hope that you have. But do this with gentleness and respect." (1 Peter 3:15 NIV)
3. "Scars in Heaven" (2021 by Mark Hall and Matthew West)
A breathtaking song that is known to bring tears to listeners, as shared on social media. This song has been played at funerals and memorials. The words remind us of the hope in knowing all pain that has been experienced in this life will be released when we reach Heaven and are in the presence of our Father. When our loved ones have been through painful times and leave this earth, we can find hope in knowing God holds His children in His loving arms.
"He will wipe every tear from their eyes. There will be no more death or mourning or crying or pain, for the old order of things has passed away." (Revelation 21:4 NIV)
4. "Loving My Jesus" (2016 by Mark Hall and Matthew West)
Mark Hall said he wanted to tell his life story through this song. He had been through kidney cancer and was reflecting on life. His decision to honor God with words and actions shines through in his music ministry. Mark reminds everyone to share their faith story with friends, family, and strangers. Our message about the love God has for His children may be the one needed at a particular time and place.
"I am the vine; you are the branches. If you remain in me and I in you, you will bear much fruit; apart from me you can do nothing." (John 5:15 NIV)
5. "Glorious Day" (2009 by Mark Hall, Michael Bleecker)
What a glorious day it will be when Jesus returns, and we see Him face to face. This song reflects how Jesus has taken on humanity's sins so we may be saved. He loves us more than we can comprehend. In this uplifting song, the love of God is shared by looking forward to the day He returns.
Glorious Day - Casting Crowns from hulahan on GodTube.
"But about that day or hour no one knows, not even the angels in heaven, nor the Son, but only the Father." (Matthew 24:36 NIV)
6. "Nobody" (2019 by Mark Hall, Bernie Herms, and Matthew West)
Casting Crowns has stated that they want to give praise to the Father, not to themselves. Mark Hall and other band members have shared in conversations online and in person that their aim is to put God first. They enjoy writing music for the Lord and want Him to be worshiped. The band is composed of everyday people who have a desire to share the gospel.
"And this is the testimony: God has given us eternal life, and this life is in his Son." (1 John 5 NIV)
7. "I Heard The Bells on Christmas Day (Live)" (from a 2008 Thanksgiving special)
A powerful live rendition of a classic Christmas song that can touch the heart and soul of those who hear the message. A special version as the band was joined by a children's choir. This version is found on the "Peace On Earth" album.
"And the peace of God, which transcends all understanding, will guard your hearts and your minds in Christ Jesus." (Philippians 4:7 NIV)
8. "East to West" (2007 by Mark Hall and Bernie Herms)
According to statistics and reports on Christian music, "East to West" is a favorite song for Casting Crowns fans. Through Scripture, we learn that God's love for His children never ends. He loves us when sin takes over, and mistakes are made. He searches for us when we stray.
"How priceless is your unfailing love, O God! People take refuge in the shadow of your wings." Psalms 36:7 NIV)
9. "In The Hands of The Potter" ( 2018 by Mark Hall and Jonathan Smith)
Hope and comfort are found in the Lord. His way is best. When we look to God and His promises, the door is opened to the peace only He can provide. Allow God to guide each moment. Ask Him for wisdom, discernment, and revelation. Trust the Father.
"Do not be anxious about anything, but in every situation, by prayer and petition, with thanksgiving, present your request to God." (Philippians 4:6 NIV)
10. "No Hurt" (2022 by Mark Hall and Matthew West)
In their newest album, the song "No Hurt" shares how the love of God can be shown through sharing a meal, conversation, and something as simple as a smile. During a live video session on social media, Mark Hall and the band talked about learning about a group of bicyclists who prepare meals and then deliver the food to people in need. Powerful message. God heals the mind, body, and soul. The healing may be on this earth or in Heaven. Amen.
"The King will reply, 'Truly I tell you, whatever you did for one of the least of these brothers and sisters of mine, you did for me.' (Matthew 25:40 NIV)
10 Things You Didn't Know about Casting Crowns
1. Mark Hall has shared that he has dyslexia.
2. Mark Hall's son, John Michael, plays guitar in the band.
3. At one time, Casting Crowns reported that they played music away from home during the week but made arrangements to be home on Sunday so they could attend worship at their churches.
4. Mark Hall was diagnosed with kidney cancer in 2015. The song "Oh My Soul" was written after his diagnosis.
5. Along with writing songs, Mark Hall has also written books The Well and Lifestories.
6. Several of their songs have been used in movies.
7. Casting Crowns incorporates a "meet and greet" opportunity at some concerts so fans can ask questions.
8. Casting Crowns has won numerous awards for their music, including the American Music Award, Billboard Music Award, Dove Award, and Grammy Award.
9. Mark Hall has provided a Bible study online.
10. Casting Crowns shares the meaning behind the songs on the album Only Jesus! online.
Casting Crowns Messages of Impact
Each member of Casting Crowns shares their faith in God through their music ministry. The group has hosted online chats, encouraged others to be bold when sharing about God, worked with other musical acts to write songs, partnered with Compassion International to provide the opportunity to learn more about and assist children in need, and shared laughter and heartache from their own lives. With their newest music on the album Healer, the song "No Hurt" encourages people to partner with the nonprofit organization Urban Bicycle Food Ministry to help offer physical and spiritual nourishment to those in need. Casting Crowns continues to be a top-selling band, with new music releasing in 2022. Concert dates are scheduled, and Healer contains seven new songs and several older songs.
Their message is to help everyone know they are loved and cherished by the Lord. The songs they create inspire and encourage.
Prayer for the Gift of Music
Father, thank You for the gift of music. Thank You for blessing people with the gifts of writing and singing. May we use words to glorify You and not ourselves. May each word and melody remind us of the goodness and glory of You. Father, help us to share Your love with others. Amen.
In His Name,
Melissa Henderson
Further Reading:
10 Keith Green Songs that Still Inspire Us Today
Top 12 Casting Crowns Songs Of All Time
Photo Credit: Graphic by G. Connor Salter, Salem Web Network.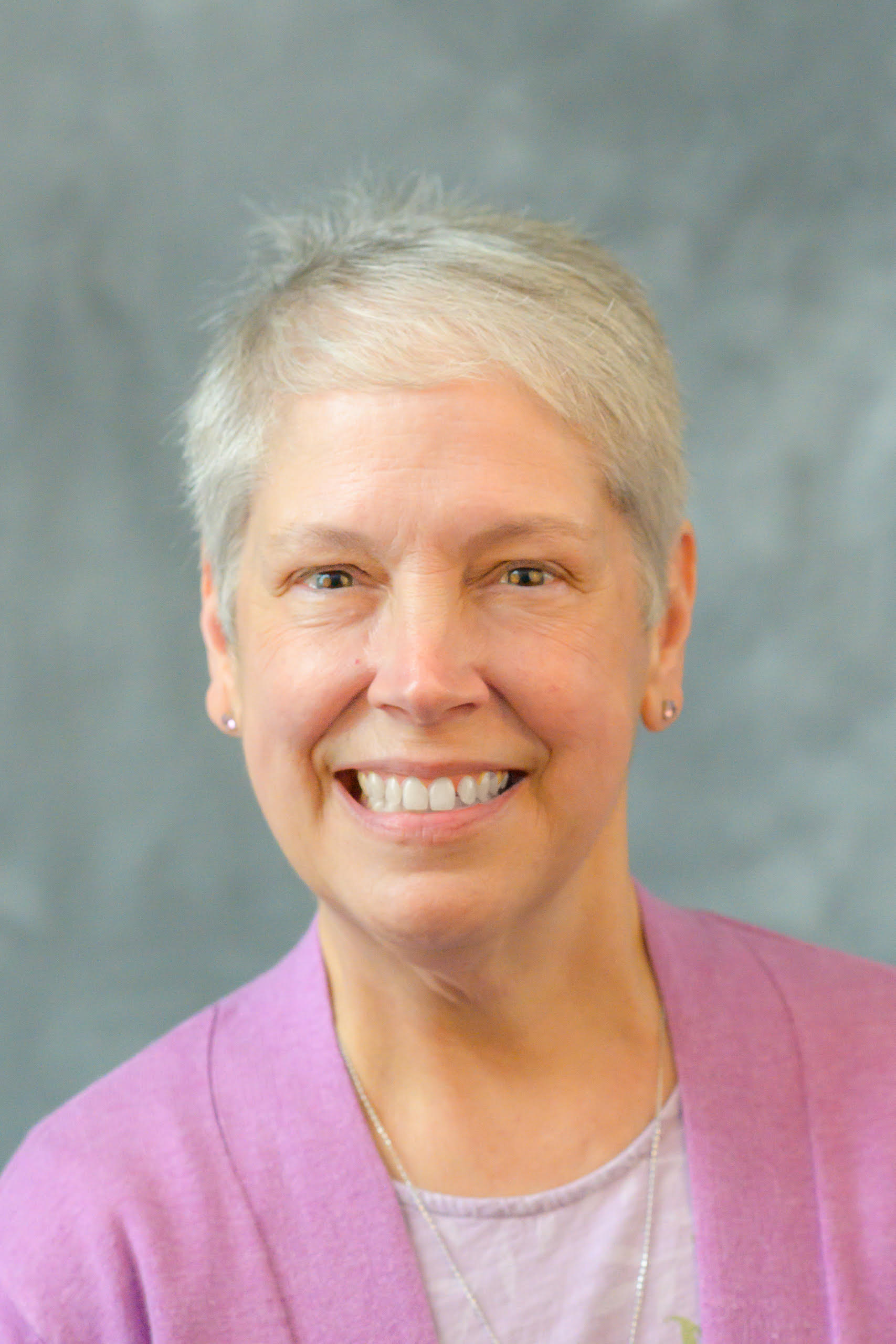 Award-winning author Melissa Henderson writes inspirational messages sometimes laced with a bit of humor. With stories in books, magazines, devotionals, and more, Melissa hopes to encourage readers.
Melissa is the author of Licky the Lizard and Grumpy the Gator. Her passions are helping in the community and church. Melissa is an Elder, Deacon, and Stephen Minister.
Follow Melissa on Facebook, Twitter, Pinterest, and at http://www.melissaghenderson.com
Related podcast:
The views and opinions expressed in this podcast are those of the speakers and do not necessarily reflect the views or positions of Salem Web Network and Salem Media Group.