Top 10 Lauren Daigle Songs of All Time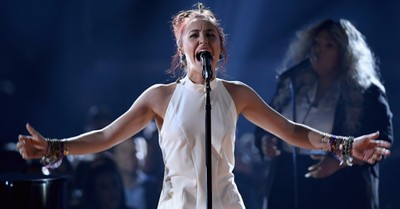 By Annette Griffin, Crosswalk.com
Lauren Daigle is a multiplatinum-selling artist who has taken the Christian and mainstream music world by storm. Her soulful voice and joy-filled countenance draw fans from around the globe. A bluesy mixture of gospel and zydeco makes her music appealing to a broad audience, but the true lure of Lauren Daigle's songs is they fill the empty spaces in her listeners' hearts with truth, love, and hope.
Who Is Lauren Daigle?
At age five, Lauren Ashley Daigle wrote her first song lyrics. She sang that childhood poem, which compared muddy raindrops to chocolate milk, and other songs around her house until her mother branded her "the music box." Born on September 9, 1991, Lauren grew up in a nurturing family in Lafayette, Louisiana.
Daigle watched her parents serve and love people in need throughout her childhood. Their ministry impacted her deeply and inspired her to want to cultivate those same kinds of meaningful connections with others in her future. But she never considered a music career as part of that future until she contracted cytomegalovirus at age 15. The illness weakened Daigle's immune system and forced her into isolation from the public for two years.
Daigle's mom arranged for her to take voice lessons to help ward off the depression that often accompanies prolonged seclusion. The exercise proved therapeutic and ignited a passion in Daigle's heart that she felt came directly from the Lord.
"What I started finding out was that it really was just God pressing on my heart with the things that he had in store. I started having dreams about tour buses and stages, different award shows and Billboard charts. I was like, 'God, is this real or do I just have cabin fever?' He really started telling me, 'This is what I have in store.' So I just started pursuing it." — interview with J Maxwell, Z100 Studios
When Daigle's health improved, she immediately jumped back into life. While attending a charter school to complete her high school education, she began leading worship services at her church. Upon graduation, she took a mission trip to Brazil, then returned home to pursue a degree in Child Family Studies at Louisiana State University.
In 2012 Daigle successfully auditioned for American Idol and made it to the Hollywood Week rounds on the show. Although she received a "no" from Simon Cowell that sent her home, she didn't stop pursuing the dream God had laid on her heart. Daigle began singing covers with a popular local band which eventually led her to take a leap of faith, leave college, and move to Nashville—where Centricity Music signed her to a label in 2013.
Here are 10 of Daigle's songs that inspire and encourage us today.
1. Light of the World
In 2013 Daigle released her first single, "Light of the World," through Centricity Music. Daigle's debut song introduced her to the Christian music market and initiated her fanbase. That exposure led to an invitation for her to join Aaron Shust and Mikeschair on their fall tour.
"Light of the World" touches the worshiper's heart with the truth of Christmas. The song celebrates Emmanuel—the Prince of Peace, and correlates the modern Believer's longing for Him with the echoes of ancient Israel, who yearned for their Messiah.
'Light of the World' Lauren Daigle Christmas Performance from lauren-daigle on GodTube.
2. How Can It Be
Daigle's first album, titled How Can it Be, was released in 2015 and skyrocketed up the Billboard Christian Album charts to number one. The album was nominated for a Grammy award and caused Daigle to receive the New Artist of the Year Award.
The album's lead single of the same name received critical acclaim and accolades across the Christian music industry and mainstream markets. "How Can It Be" is a song about Christ's redemptive power as demonstrated to the woman caught in adultery in John 7.
Daigle was reduced to tears when first introduced to the lyrics, written by Paul Mabury, Jason Ingram, and Jeff Johnson. The words struck a deep chord of gratitude and humility in her heart for all Christ had done.
"In my sin and in my shame he [Christ] fought for me and pleaded my cause." — Lauren Daigle's Story Behind the Song "How Can It Be"
The song struck the same chord for millions of listeners, which is why it comes as no surprise that "How Can it Be" won the 2015 Dove Award for Best Song of the Year.
Lauren Daigle - How Can It Be from lauren-daigle on GodTube.
3. First
From the How can it Be album, the song "First" reached number one on the Billboard Christian Airplay Chart, where it remained for seven weeks. The idea for the song came during a time when Daigle, ridden with anxiety, cried out to God, who faithfully reminded her of His command and promise in Matthew 6:33.
"That's how this song was written, about seeking Him first over our needs and desires, positioning our hearts before Him, letting Him rule and reign over all things." — Lauren Daigle, Behind the Song with Kevin Davis
Lauren Daigle - First from lauren-daigle on GodTube.
4. Trust in You
Also, from her first album, the song "Trust in You" held the number one Billboard spot for eight weeks and received a Grammy nomination in 2017.
Following her grandfather's death, Daigle wrote the song to commemorate God's faithfulness amid her sorrow. In her testimony about the song's origin, Daigle explains how God brought her to a fresh understanding of Romans 8:28 during her mourning and enabled her to pass the message of Christ's sufficiency to her listeners through the lyrics of "Trust in You."
'Trust In You' – Beautiful Worship Song From Lauren Daigle from lauren-daigle on GodTube.
5. Come Alive (Dry Bones)
Piggybacking on the wild success of Daigle's first album, the How Can it Be: Deluxe Edition released in 2016, featuring two new tracks in addition to the album's original songs. One of the new songs, "Come Alive (Dry Bones)," peaked at number five on the Billboard Christian Airplay chart and was nominated as song of the year at the 48th annual Dove Awards.
Daigle was inspired to write "Come Alive (Dry Bones)" after reading Ezekiel 37. Before that, she had grieved over the plight of an unbelieving friend. God showed her through His Word that nothing is impossible for Him and gave her the courage to persevere in prayer for her lost friend—and the lost world.
Realizing the earth is full of prodigals and those who anguish over them, Daigle wrote the "Come Alive (Dry Bones)" as encouragement that no one is ever a lost cause with God because no one is beyond Christ's redemptive reach.
"Sometimes we have to wait patiently for people next to us living lives of sin. Sometimes it's our faithfulness next to them that reminds them of God's presence. It's arduous and it takes incredible endurance, but a glimpse of restoration is so worth every ounce of enduring." — Lauren Daigle, Instagram
Come Alive (Dry Bones) featuring Lauren Daigle - Live from the CentricWorship Retreat from centricworship on GodTube.
6. Look Up, Child
In 2018 Daigle released her highest-charting album to date and the highest-charting Christian album by a woman in 20 years. The album Look up Child won a Grammy Award in 2019 for Best Contemporary Christian Music Album and stayed number one on the Billboard charts for over one hundred weeks—an all-time high in Billboard's 41-year history. When Daigle wrote the song "Look Up, Child," little did she know that the lyrics would provide solace for the pandemic-stricken world a year later.
The song's call to "look up, child" reminds us not only to fix our eyes on the One who is above all—but assures believers that even in the middle of chaos and uncertainty, we are the children of a loving Father.
7. You Say
"You Say," the lead single from Daigle's second album, reached number one on several music charts, including the Hot Christian Songs chart. The song also crossed over to the top of the mainstream music charts before winning a Grammy Award for Best Contemporary Christian Music Performance/Song and being named song of the year at the Dove awards.
"You Say" is a melodic reminder of who (and whose we are) in Christ. In a world plagued with identity issues, the song reminds us that God's Word supersedes self-perception.
"When I feel inadequate how is it that there's always these moments where I feel like God just steps in and supersedes my inadequacies."—Lauren Daigle, CCM Magazine interview
8. Rescue
Another song that appeared on her second album, "Rescue," topped the music charts in the U.S. and the U.K. upon release. By 2020 the song went platinum and won the 2020 Dove Award for Pop/Contemporary Recorded Song of the Year.
Daigle wrote "Rescue" as a lifeline to a hurting friend. She had no idea that the lyrics, which convey the truth of the Good Shepherd's relentless pursuit of even one lost sheep (Matthew 18:10–14), would profoundly impact a global audience.
"I've had some time to sing this song around the world and the way that it is connected with people is something that is so surreal." — Lauren Daigle, Genius.com
9. Hold on to Me
In 2020 Daigle was forced to cancel her first-ever arena tour after only 10 shows. As the entire world learned to navigate the isolating effects of a global lockdown, she released a song she hoped would minister to the masses. "Hold on to Me" was released as a single and immediately hit the top of multiple music charts.
"Hold on to Me" is a song that encourages people to draw together and support each other in times of crisis.
Daigle shared the following on her Instagram before the video premiered:
"My hope and my heart is that 'Hold On to Me' reminds you of all the good in the world. No matter what you're walking through, having someone there to hold you up and see you for who you are, even through the worst of circumstances — that's what this song is about."
10. Tremble
After several years of performing her song "Tremble" while on tour, Daigle released the jaw-dropping fan favorite as a single in 2021. The soulful song explores God's majesty as the powerful creator of the universe in juxtaposition to His intimate care for those He loves. With themes of Holy fear, praise, and honor, Daigle points to God as the only One deserving of worship.
Since Lauren Daigle's first single debuted in 2013, her music has crossed lines of division and impacted the world. Though some criticize Daigle's songs for not being overtly Christian enough, one need only dig deeper into the background of her songs and explore her public persona to realize that her music is just the invitation. Daigle's true ministry occurs when her listeners, inspired by her songs, want to know more. And they often do. One glance at the hundreds of thousands of comments left on Daigle's social media posts reveals that God has used her music as a means for Daigle to make meaningful connections with others so that she can share the reason for the hope that lies within her—Jesus Christ.
Further Reading:
10 Keith Green Songs that Still Inspire Us Today
10 Steven Curtis Chapman Songs to Raise Your Spirits
10 MercyMe Songs that Still Change Lives
Photo Credit: ©Getty Images/Ethan Miller/Staff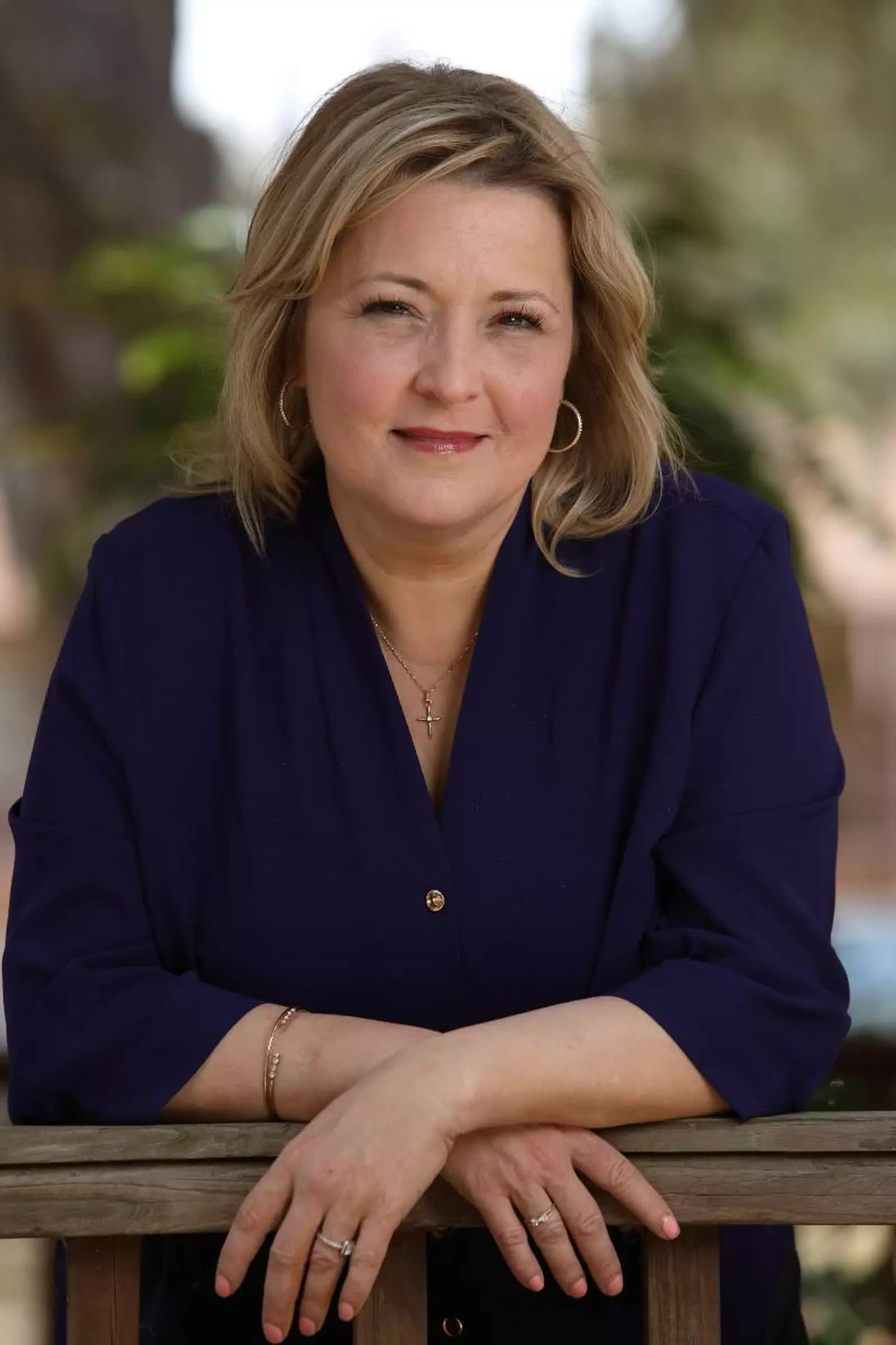 Annette Marie Griffin is an award-winning author and speaker who has managed and directed children's and youth programs for more than 20 years. Her debut children's book, What Is A Family? released through Familius Publishing in 2020. Annette has also written curriculum for character growth and development of elementary-age children and has developed parent training seminars to benefit the community. Her passion is to help wanderers find home. She and her husband have five children—three who have already flown the coop and two adopted teens still roosting at home—plus two adorable grands who add immeasurable joy and laughter to the whole flock.
Related podcast:
The views and opinions expressed in this podcast are those of the speakers and do not necessarily reflect the views or positions of Salem Web Network and Salem Media Group.