10 Amy Grant Songs and Quotes to Build Up Your Faith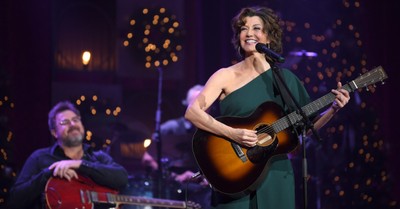 By Dr. Sandra Hamer Smith, Crosswalk.com
Amy Grant is an award-winning gospel and pop artist whose career spans 40 years. According to her website, she has earned "six Grammy Awards, twenty-six Dove Awards, and was awarded a Hollywood Star on the Walk of Fame."
Grant popped on the scene in the 80s with hits like "El Shaddai" and "Angels." She soon crossed into mainstream pop with her albums Unguarded and Lead Me On. She has dozens of songs that hit the Billboard charts. She is also an author with several books, including the memoir Mosaic: Pieces of My Life So Far.
Let's take a look at Grant's music and inspiring quotes over the years.
Photo Credit: ©Getty Images/Jason Kempin/Staff
3. I Can Only Imagine
Written by MercyMe's Bart Millard, Amy Grant recorded her version in 2001 for her album Legacy... Hymns and Faith. Grant's version uses slightly different lyrics but still speaks about wondering what heaven will be like as God's glory surrounds us. I am sure all Christians are wondering what heaven will be like. We know we will praise the Lord when getting to heaven and shout "hallelujah." Matthew 5:12 tells us to rejoice and be exceedingly glad about getting into heaven. Isaiah 6:1 says that God sits on the throne. He is high, lifted up, with His train filling the temple.
Further Reading: Thy Word – Live Performance From Amy Grant
4. Breath of Heaven (Mary's Song)
Written by Grant and Chris Eaton and released in 1992, "Breath of Heaven" chronicles what Mary might have thought and felt as she carried baby Jesus. The song depicts Mary as knowing she has been chosen for a great task but wondering what she may have done to be chosen. It is a beautiful song, especially for the holidays. Just sit and wonder what Mary thought when the angel brought the news that she would carry Jesus. Remember that Mary was engaged to be married. God had already planned to inform her fiancee so he would not put her away. Read Matthew 1:18-25. Pregnant women go through many emotions, but carrying the Son of God was a huge responsibility.
Further Reading: Women of Advent and Christmas: Mary
5. Be Still and Know
Amy Grant - Be Still And Know from bobmarshall on GodTube.
Sometimes, we have to meditate on the word of God and sit quietly without television or telephone to hear what the Lord is saying to us. Written by Grant and released in 2015, "Be Still and Know" offers that reflection. The song offers encouragement for going after the things of God and knowing His purpose for us. God always has grace for us, but as we mature spiritually, He requires more from us. His word says, "For God speaketh once, yea twice, yet man perceiveth it not. In a dream, in a vision of the night, when deep sleep falleth upon men, in slumberings upon the bed; Then he openeth the ears of men, and sealeth their instruction, That he may withdraw man from his purpose, and hide pride from man" (Job 33:14-17). Stop fighting God and embrace His calling.
Further Reading: Top 15 Amy Grant Christian Songs
6. Sing Your Praise to the Lord
Written by Rich Mullins, Amy Grant released her version of "Sing Your Praise" in 1982. Amy Grant's songs are inspirational and praise God, but this song really makes that intention clear. The Bible instructs us to praise God at all times. Psalm 100 encourages us to make a joyful noise unto the Lord. The Bible declares that praise is comely for the upright and that we should rejoice in the Lord (Psalm 33:1).
Further Reading: 20 Rich Mullins Quotes to Think about Today
7. Angels
Written by Grant and various other writers and released in 1984, "Angels" assures us that angels are watching over us. It was also released with the video above, which I recommend showing your children to talk about angels. I love hearing testimonies from people on how God is keeping them. This does not mean that we live carelessly, but when things are out of our control, we know that God has angels watching us. Read Psalm 91 daily. It speaks as to how God keeps us.
Further Reading: Amy Grant - If I Could See (What Angels See) Official Lyric Video
8. We Believe in God
Written by Grant and Wes King and released in 1994, "We Believe in God" confirms our faith in God and assures us that we all need Jesus. We live in a world where people say they can accept that there is a God, but it is a stretch for them to believe in Jesus. God sent His Son Jesus to die for us so that we would have a chance to get into heaven. Let that sink in. If Jesus had not died for our sins, many of us would not go to heaven because we would not be following the Bible as we should. Jesus makes intercessions for us and stands up for us when the accuser of the brethren wants God to think that we are not worthy of His mercy.
Further Reading: We Believe in God
9. Jehovah
Grant released "Jehovah" in 1984. This song speaks of how she loves Jehovah while also acknowledging Jesus. Many people refer to God as Jehovah. One religion, Jehovah's Witnesses, go by His name of Jehovah. Early in the Bible, we find the meaning of Jehovah. In Exodus 3:14, God told Moses, "I AM THAT I AM." Isaiah 12:2 declares that JEHOVAH is our strength and our song. He has become our salvation.
Further Reading: Why Is Jehovah One of God's Names and What Does it Mean?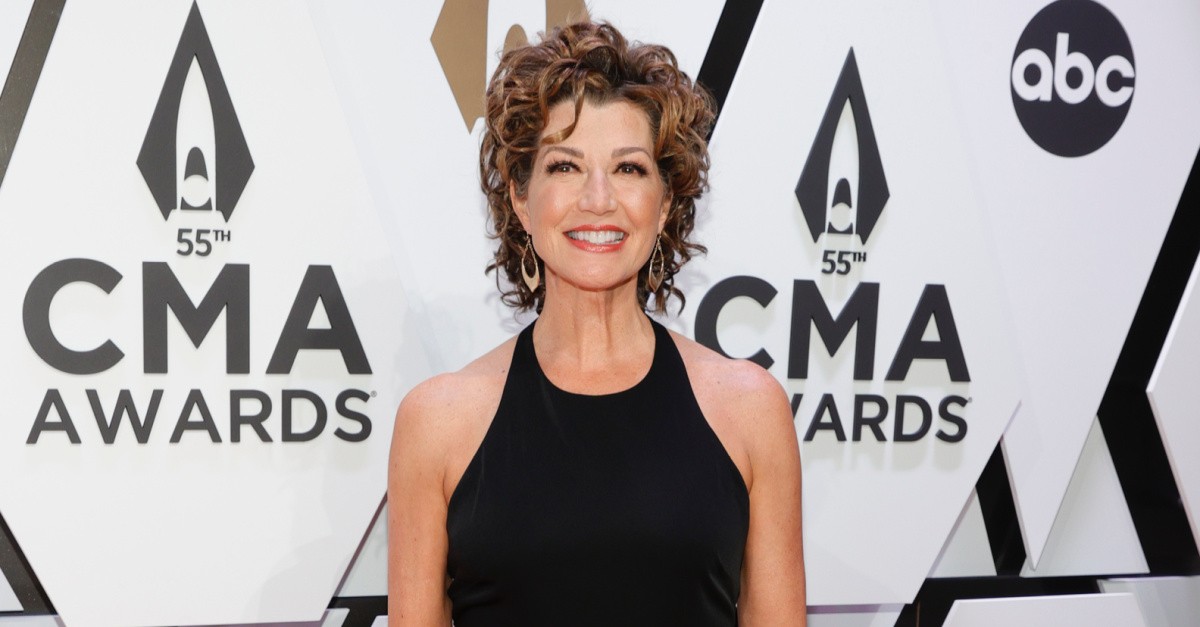 10 Amy Grant Quotes
Here are some of Amy Grant's quotes about faith.
1. "One of the great things about living a long time is that you realize nothing stays the same. When it's bad, it's not going to stay that way. And when it's good, it's not going to stay that way, either."
2. "Without black, no color has any depth. But if you mix black with everything, suddenly there's shadow—no, not just shadow, but fullness. You've got to be willing to mix black into your palette if you want to create something that's real."
3. "The backdrop of half the experiences of life includes music."
4. "More important than talent, strength, or knowledge is the ability to laugh at yourself and enjoy the pursuit of your dreams."
5. "Every good relationship, especially marriage, is based on respect. If it's not based on respect, nothing that appears to be good will last very long."
6. "I can look at the future with anticipation. And it's comforting to know that someday, as Christians, we'll be able to look back and have a little more clarity on why certain things in life happened."
7. "I can feel the security of having my hand in [God's] hand, but that doesn't mean there aren't going to be any potholes. And if there are potholes, you don't look up and blame it on the one whose hand you're holding."
8. "The more time you invest in a marriage, the more valuable it becomes."
9. "You live in a dangerous place when you sacrifice integrity for security."
10. "I think what I mostly realize is just that life is unpredictable. So don't be afraid, but just enjoy the day you're in. Really make the most of it."
Further Reading:
Lauren Daigle Songs to Inspire You Today
10 Steven Curtis Chapman Songs to Raise Your Spirits
10 Keith Green Songs that Still Inspire Us Today
Photo Credit: ©Getty Images/Jason Kempin/Staff